There aren't any Events on the horizon right now.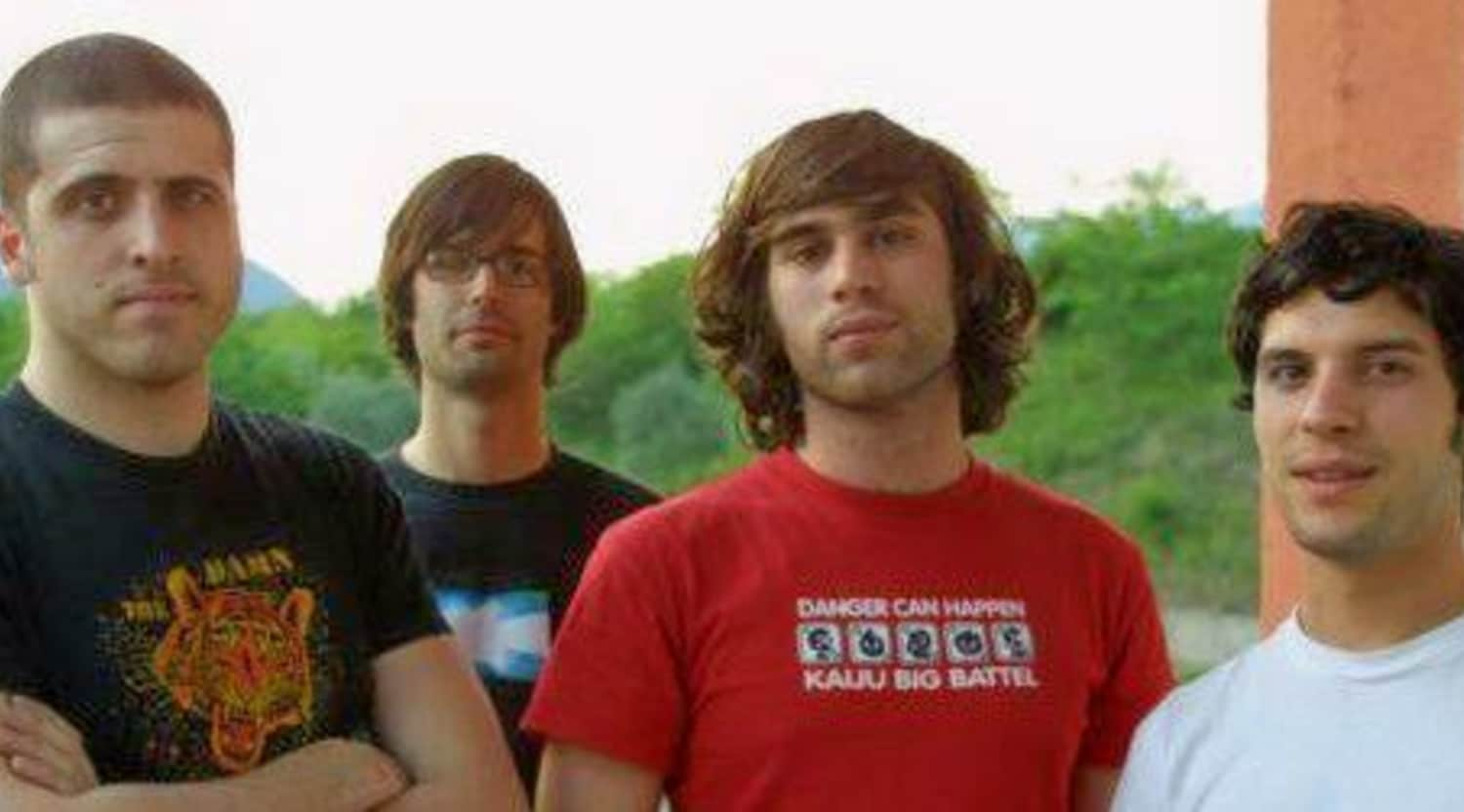 Rovi
Piebald Tickets
Piebald Concert Schedule
This alternative rock quartet has spent the past two decades tearing up one stage after another, and now you just might get to see Piebald perform their coolest emo and indie rock tracks in concert! That's right—Piebald is officially back in action, and alternative rock fans all over the US are itching with anticipation to see this acclaimed indie band in concert this year. Since their last reunion in 2010, Piebald hasn't performed live for their fans, so you can bet that tickets to upcoming Piebald shows will be in high demand this year. Whether you first fell in love with Piebald during the '90s or 2000s, you definitely won't want to miss out on the chance to see this band perform during their reunion tour—so make sure to purchase your Piebald tickets here on StubHub before it's too late!
Piebald has a handful of shows scheduled this summer, and alt-rock fans are already clamoring for tickets. Piebald will be performing at venues like the Royale in Boston and the Webster Hall in New York, and there is no doubt that these are sure to be some of the most talked about rock shows of the season. After all, Piebald has earned a long-lasting reputation for putting on some of the coolest alt-rock shows around. Don't miss out on the chance to see Piebald in concert—hurry and secure your tickets here on StubHub today!
Piebald Background
Piebald is an alternative rock band composed of Aaron Stuart, Luke Garro, Travis Shettel, and Andrew Bonner. The band formed in Massachusetts in 1994, when they debuted their cool new alt-rock band at a Battle of the Bands competition. Throughout the '90s, Piebald earned a reputation for being one of the biggest names in emo and indie rock, and their popular sound combined elements of screaming vocals with technical drumming and guitar playing. After years of playing together, Piebald broke out onto the alternative rock scene with hits like "American Hearts" and "All Ears, All Eyes, All the Time." Their music started receiving significant attention on both college radio and MTV, and Piebald's fan base seemed to grow exponentially year after year. Throughout the '90s and early 2000s, Piebald became one of the most groundbreaking acts in the Boston indie rock scene, and to this day they have one of the most adoring fan bases in the alt-rock realm.
In 2008, Piebald's fans were devastated to hear about the band's breakup, but fortunately this breakup wasn't permanent. In 2010, Piebald reunited for a knockout round of shows, and just recently they released their next reunion—and now you have the chance to score tickets to one of their 2016 reunion shows! You never know when you'll have another opportunity to see Piebald live in concert, which is why you should definitely act fast and lock down your tickets here on StubHub as soon as possible! Fortunately, you could have your tickets to a Piebald show in your area in just a matter of minutes thanks to StubHub, which means you could be months or even days away from seeing Piebald in action again! This beloved alternative rock band definitely knows how to put on some explosive live rock shows, which is why they have maintained such a large and loyal fan base to this day. So what are you waiting for? Purchase your Piebald tickets on StubHub today!
Greatest Hits
Over the course of their critically acclaimed career, Piebald has issued over a dozen releases, many of which have since become cult classics. Some of Piebald's biggest hits include emo and indie rock favorites like "American Hearts," "Just a Simple Plan," "Grace Kelly with Wings," "Long Nights," "Haven't Tried It," "The Stalker," "Look I Just Don't Like You," "King of the Road," and "The Monkey Versus the Robot." Now you just might get to hear some of your favorite Piebald hits live in concert during one of their highly anticipated reunion shows! There is no doubt that Piebald is one of the most popular bands in the history of Boston's indie rock scene, and now they might be heading to a venue near you! Grab your Piebald tickets on StubHub today!
Trivia
Piebald announced their highly anticipated 2016 tour in April 2016, and fans went wild with excitement!
The Experience
For the past several years, alternative rock fans have been eagerly awaiting another Piebald reunion, and it's finally here! Now you might have the chance to see Piebald perform some of their biggest and most beloved indie rock hits in concert, and it's an experience you definitely shouldn't miss. Fortunately, you could have your Piebald tickets in a matter of minutes when you rely on StubHub for your concert ticket needs! Don't waste another moment before grabbing your Piebald concert tickets, though, as these shows are bound to sell out fast!
Back to Top
Epic events and incredible deals straight to your inbox.