We didn't find any Events nearby, but here's what's happening in other cities.
Pimps Of Joytime tour venues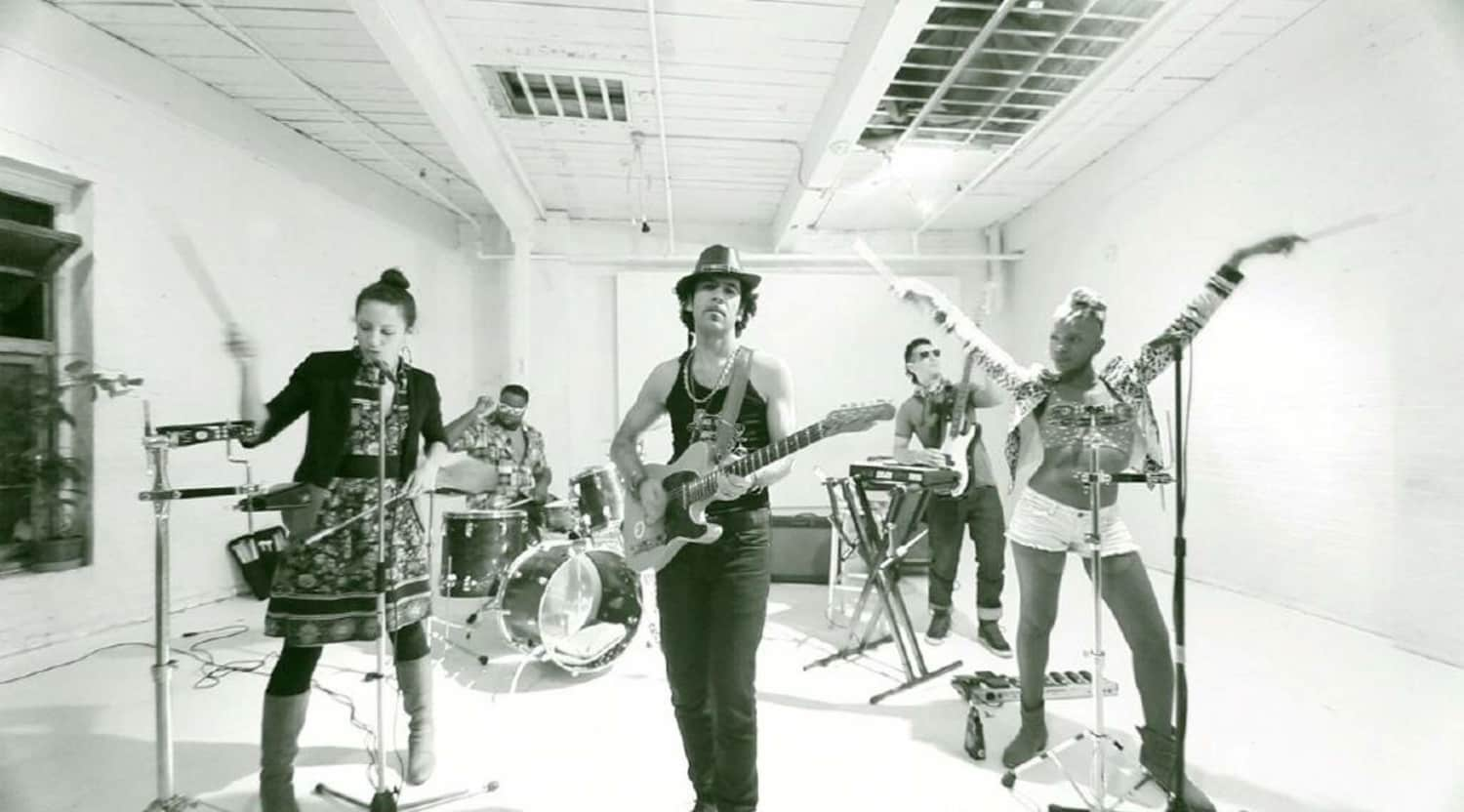 Rovi
Pimps Of Joytime Tickets
Pimps Of Joytime Schedule
Inspired the sounds of the 50s and 60s, Brooklyn-bred The Pimps Of Joytime are purveyors of funk and soul. Known for their inventive remixes and soulful tunes, the Pimps Of Joytime are recognized for their high-energy and unbelievably infectious material. With intoxicating tunes like, "Janxta Funk," "Booty Text," "Blues Wit You" and "Bonita," Pimps Of Joytime has earned their reputation as a band to see live in concert!
If you're looking for the true meaning of soul, then you really need to check out Pimps Of Joytime. As Pimps Of Joytime's Brian J said, "Soul is something that comes from down deep. It's a feeling, an attitude. Soul music is something you can't necessarily intellectualize but it moves your spirit."
Moves your spirit, indeed! Make sure you take a look at the Pimps Of Joytime's current schedule to see if you can make one of their upcoming shows. The Pimps Of Joytime are headed to the Gothic Theatre in Englewood, Colorado; Fillmore in San Francisco, California; The Hi Fi in Indianapolis, Indiana; and Wonder Ballroom in Portland, Oregon. Don't miss out on the Pimps Of Joytime the next time they swing by your hometown. All you need to do is sign up for event updates right here through StubHub. That way, you'll always be in the know when the Pimps Of Joytime or any of your other favorites stop in at a venue near you. Don't waste another minute, and check out StubHub now!
Pimps Of Joytime Background
Pimps of Joytime first took shape back in 2007 in Brooklyn, New York. As the group's soulful mastermind and visionary, Brian J is the architect behind the band's music and style, and started the group along with singers Mayteana Morales and Chauncey Yearwood.
Morales is still a fixture in the fold but many musicians have come and gone throughout the years. Their revolving lineup parallels the changing soundscape of their music as well. No genre is off limits when it comes to their sound, and they've played in varying music sandboxes, including Latino/mambo, reggae, afrobeat, electronica, funk and hip-hop. As Brian J put it, "It's a sonic tapestry that's representative of this time and place that we live in."
Five years after their inception, Pimps Of Joytime dedicated a tremendous amount of time to touring, taking the stage at more than 100 concerts. This included taking their funk to high-profile events like All Good, Bonnaroo, Summer Camp, Outside Lands and more. These days, Pimps Of Joytime continue to pack crowds in and add more songs to their colorful repertoire. And when they're not on the road, you can find the Pimps Of Joytime seeking out new vegetarian eateries, whipping around on their bicycles, their preferred choice of transportation and of course, jamming.
Pimps Of Joytime Albums
The Pimps Of Joytime's discography is comprised of: High Steppin (2007); Funk Fixes and Remixes (2008); Janxta Funk! (2011); Booty Text (2014); and Jukestone Paradise (2015).
Pimps Of Joytime Trivia
Did you know Brian J was once coached by a doo-wop singer? Yep, it's true. "At our core, the Pimps Of Joytime are not just dance music. My first vocal mentor was a doo-wop singer, so I have a long-time affair with vocal harmonies," Brian J said.
Pimps Of Joytime Concert Experience
Broadening your horizons to include music outside of your comfort zone is a euphoric feeling that can only be trumped by the hunt to find new music that you may have never imagined enjoying before. Pimps Of Joytime will surely provide a unique live experience that you will not forget!
Pimps Of Joytime engage their audiences with their authentic and charismatic brand of soul and funk that lights up every stage! Judging by concert reviews, the Pimps Of Joytime sure put on quite an interesting act! But, why not spice up your life by going to one of their shows? It's easy to sit at home and listen to music on your computer or radio, but if the Pimps Of Joytime deliver a show the way critics say, it is definitely worthwhile to check out! Why waste a night sitting at home when you can be in the crowd, moving and grooving, experiencing the vibe firsthand? Grab a group of friends and treat yourself to a performance that will be sure to offer a night of dance-worthy music. A Pimps Of Joytime concert is certain to create memories that will be etched in your mind for years to come.
What better time to step out onto the music scene than with the intriguing performance given by the Pimps Of Joytime? Think you're ready to see them perform live? Book your tickets on StubHub's website today! StubHub provides the most up-to-date information on a plethora of bands, locations, venue details, seating and prices! StubHub is easy to navigate, and you will be able to book your tickets in no time! So, what are you waiting for? Go to StubHub now and pick up your tickets today!
Back to Top
Epic events and incredible deals straight to your inbox.