We didn't find any Events nearby, but here's what's happening in other cities.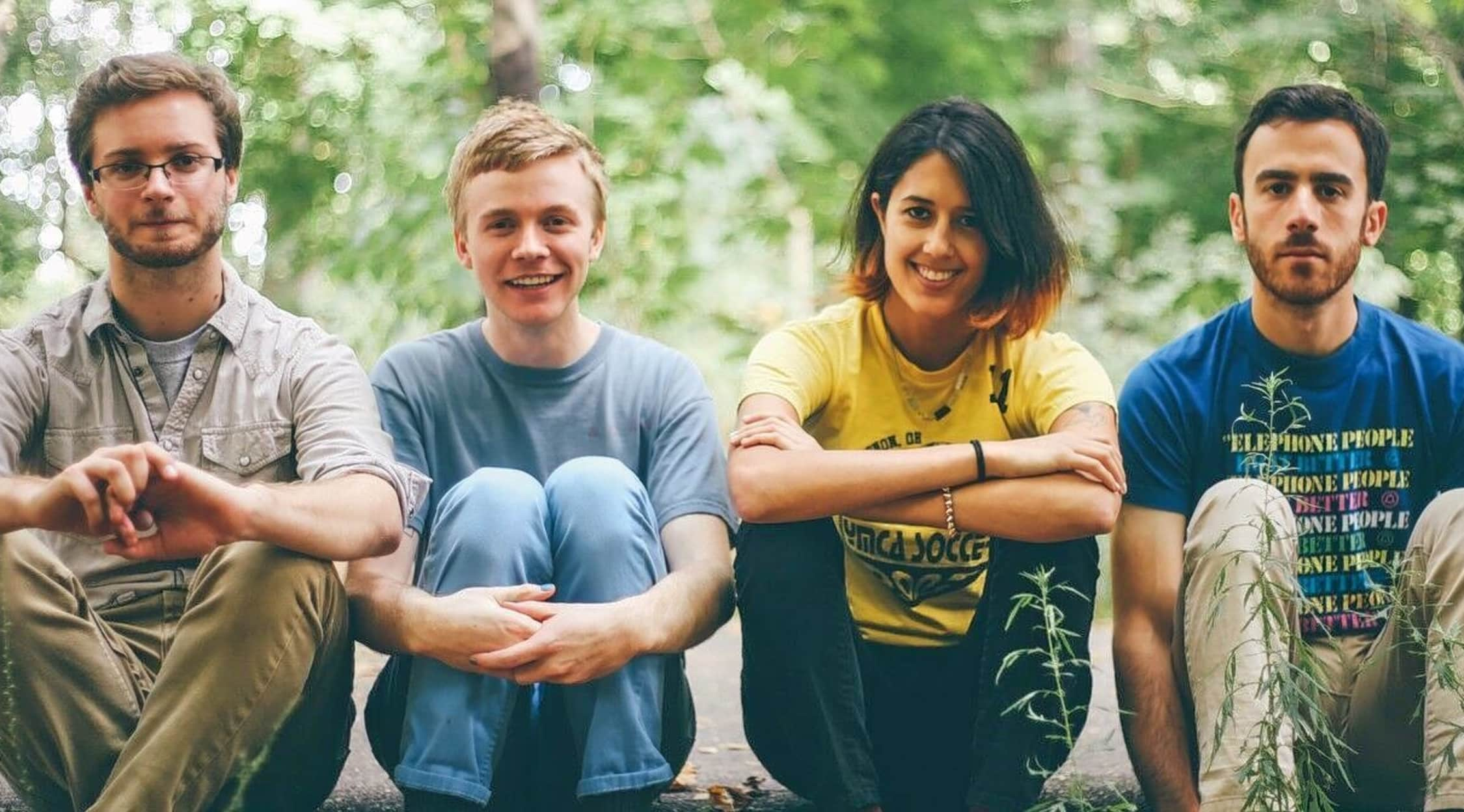 Rovi
Pinegrove Tickets
Pinegrove Tickets
Indie rock band Pinegrove was formed in 2010 in Montclair, N.J., by childhood friends Evan Stephens Hall and Zack Lavine. Pinegrove is big on giving fans extra insight into the group's creative processes. Pinegrove's live album, Elsewhere, is a compilation of live recordings from the group's US tour in 2016, and the artists created it as a thank-you letter for the people who have supported the group in any way. In July of 2017, Pinegrove released a web video series that allowed its fans to have insight into the group's creative process and the progress of the album recording; the artists gave the series the title Command + S. Pinegrove's live shows are known for creating an inclusive environment for fans that encourages empathy and compassion without losing the rock and roll edge of the group's music.
Pinegrove: Growing With Its Music
The first time that Evan Stephens Hall and Zack Levine played music together, they were only seven years old. When the artists were in the sixth grade, they formed a band called the Pug Fuglies, which did not gain much acclaim. That did not deter the group; the duo formed a new band in seventh grade called Dogwater, which continued playing together through the end of high school. The band broke up as the members went to college and other life pursuits after high school, but Hall and Levine knew they wanted to continue pursuing music together after they finished college. In 2010, the artists followed their dream and started Pinegrove. Two years later, in 2012, Pinegrove's debut album, Meridian, was released. The group has released a total of three studio albums, with a fourth on the way, in addition to two live albums, three EPS and one compilation album.
Where can I buy Pinegrove tickets?
If you want to be a part of the Pinegrove live experience, get your tickets at StubHub, the world's leading ticketing marketplace. You can feel confident when you purchase from StubHub because of the FanProtect guarantee with every ticket purchase.
How long is a normal Pinegrove concert?
Pinegrove normally performs for between an hour and an hour and a half.
Where is Pinegrove playing?
Pinegrove has played at venues all over the world with upcoming tour dates in South Burlington, Vt., New Haven, Conn., and Sioux Falls, N.D. To find out when Pinegrove will be playing at a venue near you, be sure to check StubHub.
What does a Pinegrove concert setlist look like?
Pinegrove plays an extensive setlist of the group's music that includes songs such as "Cadmium," "Rings," "Portal," "Problems," "Intrepid," "Then Again," "Easy Enough," "The Metronome," "The Alarmist," "Angelina" and "Old Friends." For an encore, the performers normally include two songs such as "Size of the Moon" and "New Friends."
Who are the members of Pinegrove?
Pinegrove has recording members and touring members. Recording members include Evan Stephens Hall, Zack Levine, Josh Marre, Sam Skinner, Adan Carlo Feliciano, Nick Levine and Nandi Rose Plunkett. Touring members include Even Stephens Hall on lead vocals and guitar, Zach Levine on drums and vocals, Sam Skinner on guitar and banjo, Megan Michelle Bird on bass guitar and Nick Levine on guitar, vocals and pedal steel guitar. Nandi Plunkett and Adan Carlo were both full members of the band but have since moved to other music projects and just record with the band now. The group has one former member who no longer performs or records with the group, David Mitchell.
Where did the name Pinegrove come from?
Evan Stephens Hall and Nandi Plunkett both attended Kenyon College, which is home to the Brown Family Environmental Center. Pinegrove is an allusion to the Brown Family Environmental Center.
What other bands are similar to Pinegrove?
If you love Pinegrove's sound, go check out The Front Bottoms, Modern Baseball and Big Thief.
Back to Top
Epic events and incredible deals straight to your inbox.