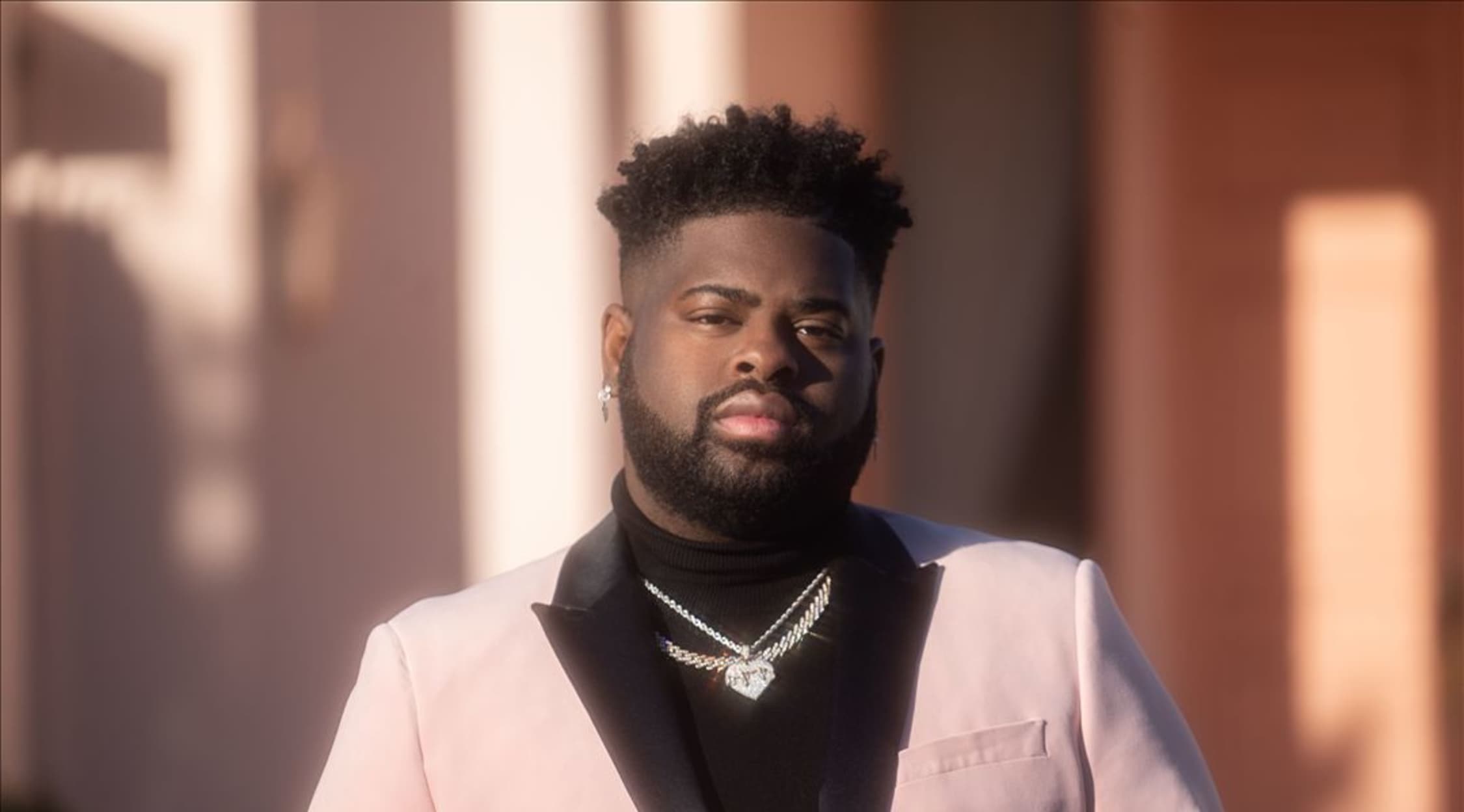 Rovi
Pink Sweat$ Tickets
Pink Sweat$ Tickets
Pink Sweat$ is an R&B star who might just be about to completely revolutionize the world's opinion of rhythm music. This rising star debuted in 2018, and although he has only released two extended plays and a handful of singles, he has already achieved a streaming count in the millions. Pink Sweat$ fans are lining up to hear this talented and soulful poet perform at a live venue. You don't want to miss one of his live shows as his tour stops cover the entire US and extend to the UK.
The Color Pink
Pink Sweat$ got his name because he prefers to wear pink sweatpants during recording sessions and open mics. In the days since his popularity levels started rising, Pink Sweat$ has covered nearly everything in his home and his career with a gorgeous pastel shade of pink; even his bedsheets feature the color. This cherry blossom palette is the perfect match for the sensitive and soulful music that Pink Sweat$ creates. Since his first EP, Volume 1, dropped in 2018, he has been the talk of the music scene because Pink Sweat$ skips the nonsense and gets straight to the point with cutting songs that drive straight into the listener's emotions. Pink Sweat$ undoubtedly has an entire career of achievements and notable performances ahead of him, so this is one young artist that is definitely worth watching.
Where can I buy Pink Sweat$ tickets?
Rising stars like Pink Sweat$ are always worth catching in concert before they completely blow up the mainstream charts. You can be a part of his early history when you buy Pink Sweat$ tickets at StubHub.
What kind of music does Pink Sweat$ play?
Pink Sweat$ brings a completely fresh take to the R&B music scene. His sound is almost reminiscent of blues or country, but it is also decidedly romantic in a traditional sense. Pink Sweat$ dispenses with expensive production effects in favor of clear vocals, powerful lyrics and simple backing tracks. Some of his tracks feature unique percussion effects like table slapping and hand clapping. When he plays in person, Pink Sweat$ stands in the center of the stage and bares his soul to the audience.
How many albums has Pink Sweat$ released?
As of 2019, Pink Sweat$ has only released two extended plays. His debut EP titled Volume 1 was released in 2018 and contains six songs. His second EP called Volume 2 was released in 2019, and it only contains five songs. Pink Sweat$ is only rising in popularity, so this limited discography should soon grow into a vast and varied catalog.
What are some of Pink Sweat$ most popular tracks?
Pink Sweat$ has been making waves with his debut track called "Honesty." This song features little more than a background guitar and brutally honest vocals, and it has achieved over 20 million streams on Spotify and millions of views on YouTube. His other viral songs include "Drama," "Coke & Henny Pt. 1" and "Coke & Henny Pt. 2." Pink Sweat$ was also featured on a Thutmose track titled "Man on Fire."
When is Pink Sweat$ performing near me?
For a newcomer to the industry, Pink Sweat$ has been surprisingly busy. His 2019 schedule includes Lollapalooza, the Made in America Festival and the Austin City Limits Festival. Besides participating in festivals, Pink Sweat$ will make several appearances in the UK towards the end of the summer. The year 2019 also marks the start of the Pink Beginnings Tour Part 2, which includes stops in Detroit, Mich., Columbus, Ohio, Boulder, Colo., and Salt Lake City, Utah.
What other artists has Pink Sweat$ worked with?
Even though he didn't release his first track until 2018, Pink Sweat$ has been working in the music industry since he was 19. He's produced for multiple genres of music, and a few notable examples of artists he has worked with include Tierra Whack and Florida Georgia Line.
Back to Top