There aren't any Events on the horizon right now.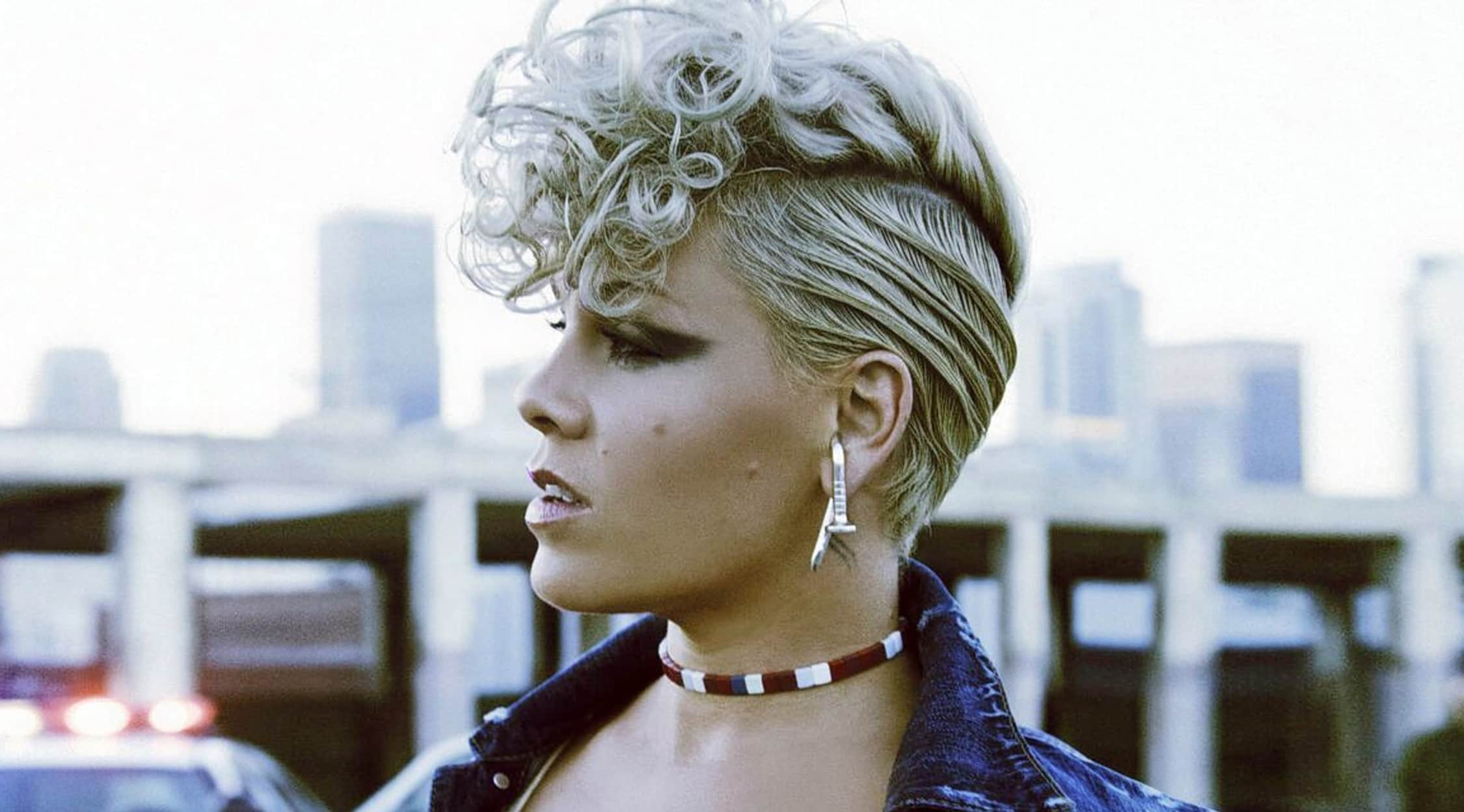 Rovi
Pink Tickets
Pink Tickets
Pink burst onto the pop music scene at a time when the industry was dominated by pop princesses claiming purity while selling sexuality. She was a breath of fresh air with her female-strong messages, her boisterous voice, her disregard for the expectations pertaining to pop princesses and her exhilarating, athletic performances. Pink's initial album, Can't Take Me Home, performed well by debuting in the top 40 with three Top 10 singles. The moment that truly put Pink on the map was her participation in the remake of "Lady Marmalade" for the movie Moulin Rouge. What is undeniable about her presence and influence in the business is that every album since her first one has landed in the Top 10, and five of the last eight albums made the Top 5 on the charts. She has a large and loyal following with the help of her highly personal and moving ballads, her fun, light-hearted pop tunes and her incorporation of several additional musical genres, including R&B and rock. Some of her most commercially successful singles through 2003 include "Most Girls," "Get the Party Started" and "Just Like a Pill." Around this time, her music began to incorporate a bit more rock and a bit less pop.
Pink's Music Career After Marriage
It could be said that after Pink married her longtime husband, Cary Hart, in 2006, her music really began to come into her own. The ups and downs of their relationship allowed Pink to dig deep into her soul to produce some truly remarkable music. Some of the best hits during this time include "Just Give Me a Reason," "Raise Your Glass," "So What," "F**ckin' Perfect" and "Blow Me (One Last Kiss)." In addition, nearly every single she has released since 2006 has made the Top 100 with at least nine Top 10 hits and 14 Top 20 hits. Throughout the course of her career, she has received a wide variety of awards and nominations, such as 20 Grammy Award nominations and three wins, six American Music Award nominations and 20 MTV Video Music Awards nominations and seven wins. She most recently released the album Hurts 2B Human in 2019, and she has a Pink tour happening worldwide now. Do not forget that when you support Pink, you support various communities across the globe as she is also passionate about giving back and has been an ambassador for UNICEF since 2015.
Where can I buy Pink tickets?
Pink concerts continue to sell out at some of the largest stadiums and arenas in the world, including Qudos Bank Arena and the Toyota Center. Visit StubHub today to secure your Pink tickets before they sell out so that you can be a part of Pink's raw, emotional and thrilling musical entertainment experience.
What are the most popular songs from Beautiful Trauma?
The most popular songs from this album are generally agreed upon as "What About Us," "But We Lost It," "Secrets," "I Am Here," "Barbies" and, of course, "Beautiful Trauma."
What is the ballad song "Family Portrait" about?
Like many of Pink's powerful ballads, "Family Portrait" was written from a painful time in Pink's life that demonstrates raw emotion in her performances. She wrote the song about the divorce of her parents.
What is Pink's real name?
Pink is originally from the suburbs of Philadelphia and was born with the name Alecia Beth Moore.
What can I expect at a Pink concert?
Pink has long been incorporating acrobatics into her tour performances. She is a master aerialist at this point. To make her shows even more remarkable, she uses a seven-piece band to make for a truly unforgettable experience.
In which band did Pink perform for RCA before her solo career?
Pink was originally discovered and signed by RCA to be a part of an R&B group named Basic Instinct. The band never took off.
Back to Top