We didn't find anything nearby, but here's what's happening in other cities.
There aren't any events on the horizon right now.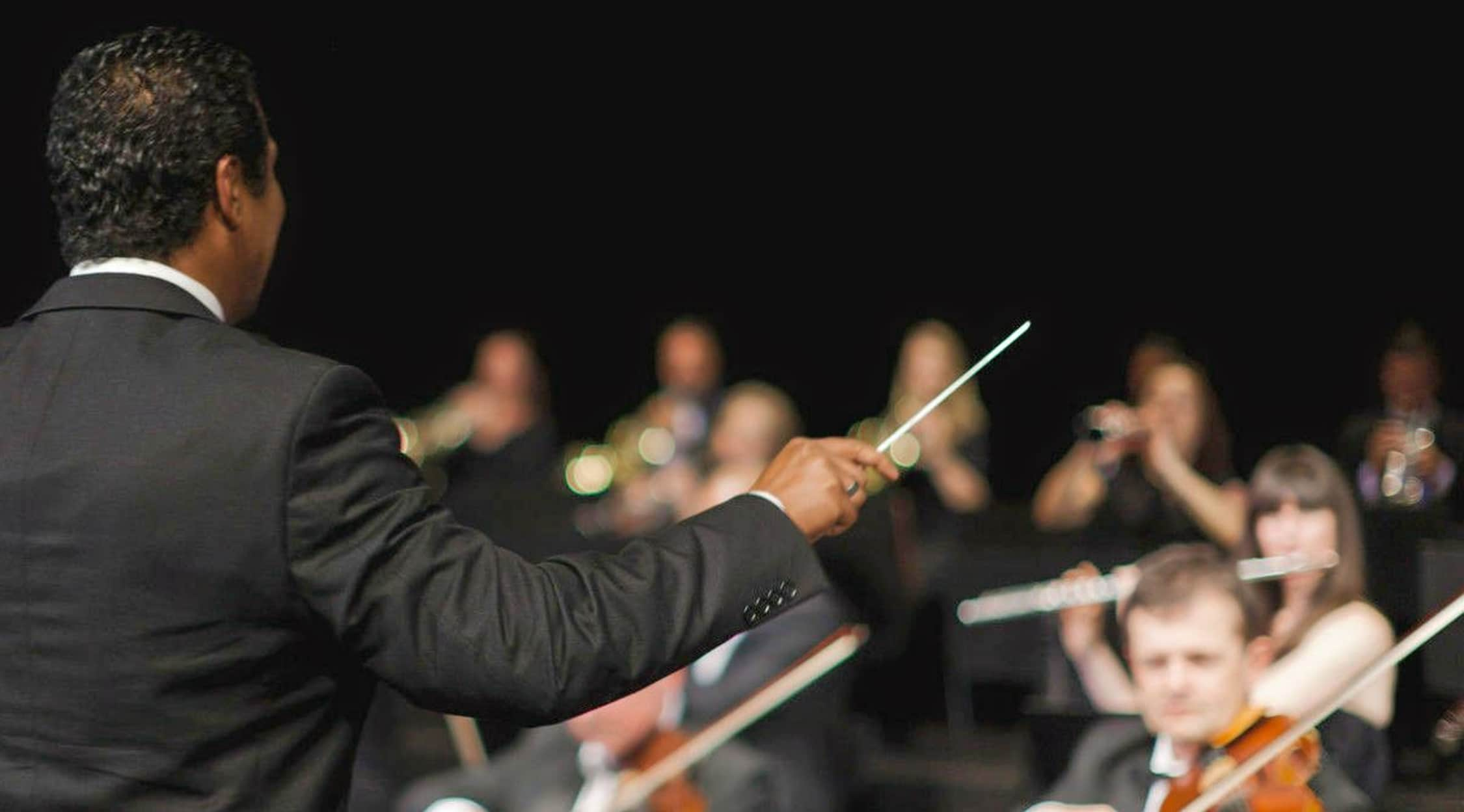 Alamy
Pixar In Concert Tickets
Pixar In Concert Plot
When's the last time you had the opportunity to take your loved ones out to a great show for the weekend? Well the workweek is almost over and you need to start figuring out what you're going to be doing to keep yourself entertained this weekend, so why not go and see a popular show? There's plenty of shows to choose from, of course, so it can be difficult to pin down exactly what the plan is for this weekend. But if you've already established that you need to take in some culture this weekend, it at least narrows down the type of show that you should probably be looking at attending. If you were hoping to take in a decent dose of culture this weekend, you should look no further than picking up tickets to see a show like the Pixar In Concert! Bringing together soundtracks from your children's favorite Pixar movies, Pixar In Concert is a night where you can just sit back and enjoy the sounds that made all of your favorite Pixar movies so memorable. Whether you're a fan of Toy Story, The Incredibles, Up, Wall-E, Brave, Finding Nemo, and more, you're going to go wild when you hear the perfect renditions of the songs from these films performed on the stage! So if you were still trying to figure out what to do for entertainment this weekend, the answer should be clear: head out to StubHub today and pick up your tickets to see Pixar In Concert when it opens up for the stage by you! Even if you're not in the mood to see Pixar In Concert this weekend, that's okay, StubHub still gets you access to the hottest upcoming concerts, stage shows, and sporting events happening in your area, so no matter what you were hoping to do this weekend, don't forget that StubHub can help get you there! Just don't waste any time standing in line at the box office, not when your tickets are just a few clicks away on StubHub!
Pixar In Concert Schedule
Were you hoping to see Pixar In Concert when it opens for the stage at the Orpheum Theatre, Vancouver in BC? Or how about at the Avery Fisher Hall in New York City, New York? Well there are plenty of options for you as far as shows that are coming up go, just make sure you've secured your tickets on StubHub so you won't be the only one of your friends not seeing Pixar In Concert when it opens for the stage next! Check StubHub early and often and never miss a show you wanted to see again!
Pixar In Concert Cast
Pixar In Concert has selected from a wide array of talented professional musicians to bring forth only the best to the stage for this riveting performance! Don't miss out on your chance to see talented artists of the stage come together for this exciting piece as they perform songs from all of these soundtracks you know and love! You're not going to want to miss out on this opportunity to take in the best that Pixar In Concert has to offer, so make sure you get your loved ones together today and head to StubHub so you can all get your tickets together! Don't miss out, tickets are selling fast! If you were hoping to see these professionals work hard and play some of their favorite tracks for you, you've come to the right place! A careful vetting process is what separates these professional musicians from those who only aspire to be in a performance like Pixar In Concert, so make your moves today and get your tickets through StubHub to see Pixar In Concert when it opens for the stage near you! Don't miss out, head to StubHub and secure your tickets while they're still available for sale so you can enjoy this fantastic show when it opens for the stage!
Pixar In Concert Author
Though the original conductors that were responsible for the music created in every single film can't be available to perform at every one of these shows, the original Pixar In Concert performances were introduced by John Lasseter and Pete Docter, key figures in the world of Pixar whose decisions you've seen play out on the screen first hand in their films. Now take this opportunity to hear some of the best songs from their large body of work as you listen to a classically trained professional orchestra put on this amazing show! If you're a fan of Pixar movies in general or just of well-orchestrated music, this is the show you're going to not want to miss this weekend! Rush out to StubHub and get your tickets today!
Pixar In Concert Trivia
Q: When did Pixar In Concert first debut for the stage?A: Pixar In Concert first debuted for the stage on July 28, 2012.
Q: Where did Pixar In Concert first debut for the stage?A: Pixar In Concert first debuted for the stage at the Louise M. Davies Symphony Hall in the San Francisco War Memorial and Performing Arts Center in San Francisco, California.
Back to Top