There aren't any Events on the horizon right now.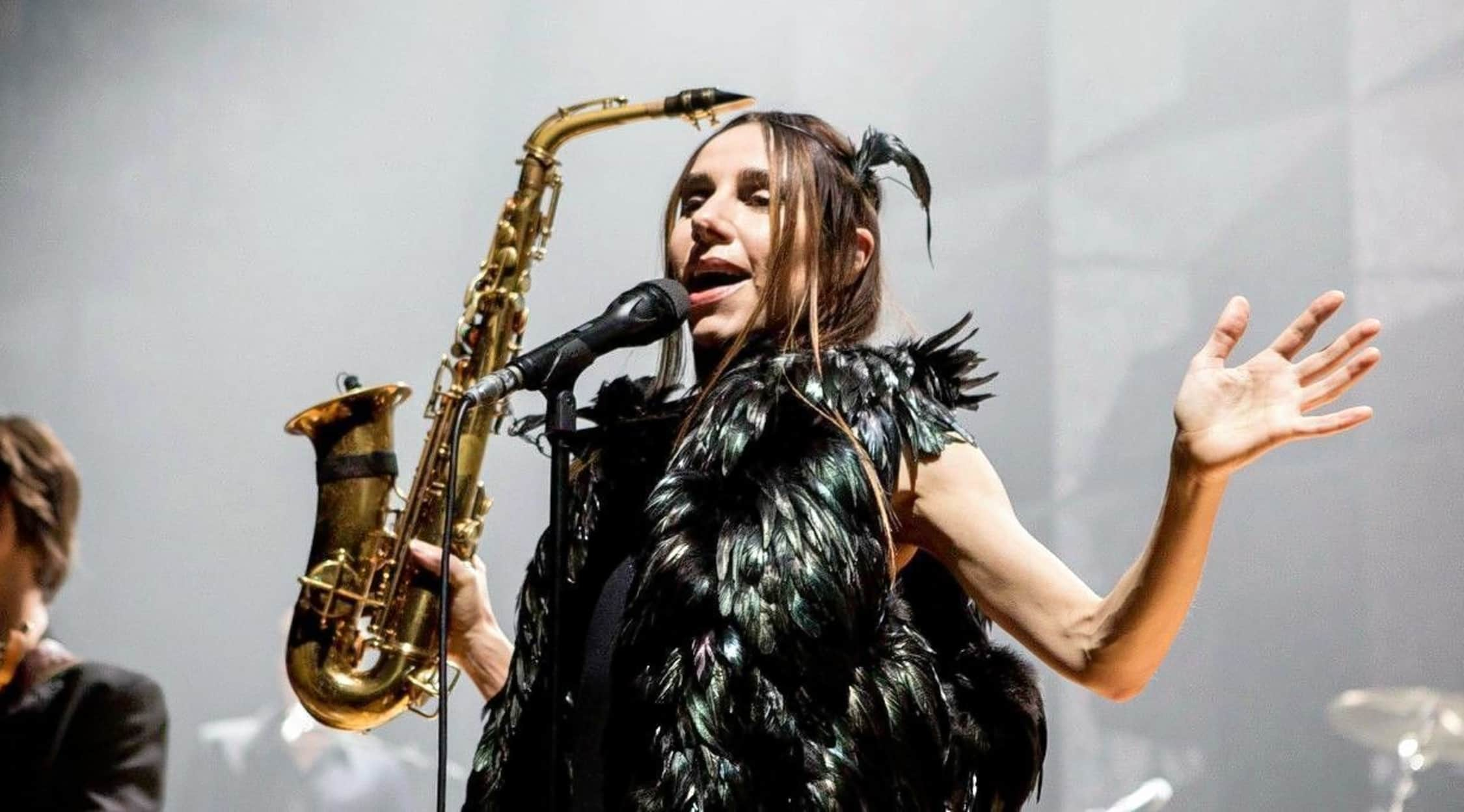 Alamy
PJ Harvey Tickets
PJ Harvey Tickets
PJ Harvey is an English musician and composer with nine studio albums and a number of collaborative efforts to her credit. Though known primarily as a vocalist and guitarist, Harvey is a versatile performer with skills on the saxophone, piano, keyboards, violin, cello and autoharp, just to name a few. Her style is best described as alternative rock with distinct punk influences. Past collaborators include former romantic partner Nick Cave and Radiohead's Thom Yorke. Though Harvey began her career as part of the British rock band Automatic Diamini, she achieved breakout success with her third solo outing, To Bring You My Love, in 1995.
From Little Fish to Big Fish
After parting ways with Automatic Diamini in 1991, PJ Harvey went on to perform as part of a trio with earlier bandmates Ian Oliver on bass and Rob Ellis on drums and backing vocals. The trio would go on to record two albums together, Dry (1992) and Rid of Me (1993), but Harvey struck out on her own shortly thereafter, choosing instead to collaborate with former bandmates on a semi-regular basis. In 2011, Harvey received a second Mercury Prize for Let England Shake(2010), making her the only artist to ever receive the award twice (the first was for 2000's Stories from the City, Stories from the Sea). Following the release of Dry, Rolling Stone named Harvey the Best New Artist and Best Singer Songwriter of 1992. Other accolades include seven Grammy nods and eight Brit Award nominations.
Where can I buy PJ Harvey tickets?
Tickets to the latest PJ Harvey concerts can be found at StubHub, the world's leading online ticketing venue.
Does PJ Harvey currently tour as part of a double bill with another act?
While Harvey frequently collaborates with other performers (especially former Automatic Diamimi bandmate John Parish), she isn't scheduled to appear as part of a double bill at any time in the near future. Keep an eye on her page to find out if she's planning on collaborating with anyone in particular on her upcoming releases; it's possible that these individuals might make an appearance at her live shows in the future.
What can I expect from a PJ Harvey concert?
As Harvey is capable of playing a multitude of instruments, you can expect a lively and textured performance, with musical arrangements that may be quite different from what you're used to from the artist's recorded work. Even if she stays put on guitar and vocals (which is highly unusual), her backup band is typically large and operatic. Harvey is also outspoken on political matters such as income inequality, the injustice of war and government corruption, so be prepared for a healthy dose of outrage in between musical numbers.
What does PJ Harvey's tour setlist look like?
Fan favorites, "To Bring You My Love," "Down By The Water" and "Let England Shake" are all concert staples. More politically charged numbers such as "Dollar Dollar," "The Hope Six Demolition Project" and "Chain of Keys" may also make appearances. As the musical arrangements are an integral part of Harvey's live performances, you can also expect a lot of jamming in between tracks.
How long does a PJ Harvey concert usually last?
Harvey will typically play around a dozen songs at an average concert, which rounds out the running time to about 90 minutes. If she's part of a double bill and you're interested in the other act, plan on spending at least three hours at the venue.
Which artists are similar to PJ Harvey?
In the past, Harvey has been compared to artists such as Bjork, Tori Amos and Patti Smith.
Back to Top