We didn't find anything nearby, but here's what's happening in other cities.
There aren't any events on the horizon right now.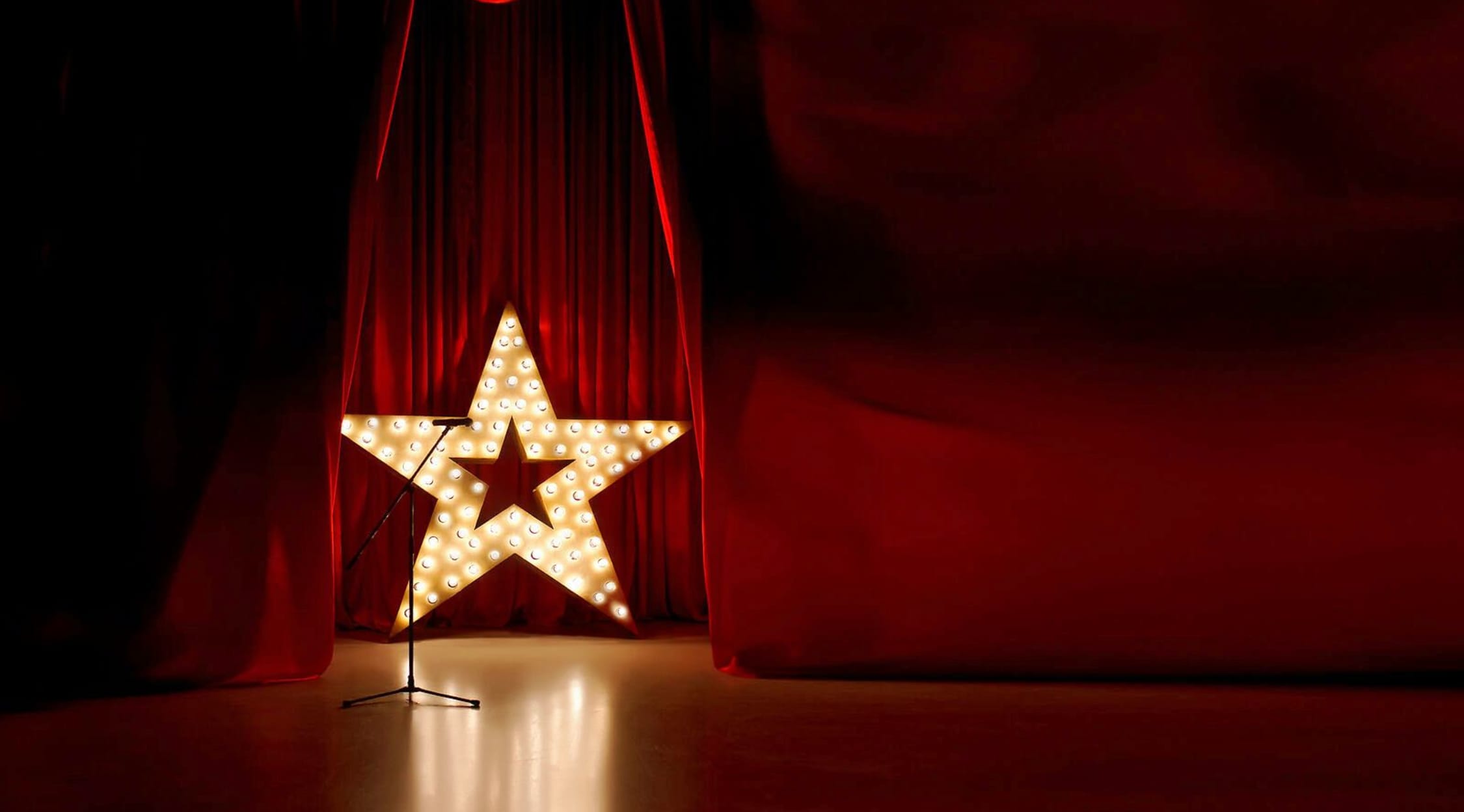 Adobe Stock
Polo Polo Tickets
Polo Polo Plot
Has it been a long time since you last went to see a comedian on the stage and been overwhelmed by the deep gut laughs that have made your stomach hurt from all of the hilarious jokes that you've been listening to? Well if you haven't had a proper experience at a comedy show in a while that had you on the edge of your seat, consider skipping the amateur hour this weekend and head out instead to see a celebrated comic when they bring their next set to a stage near you. With the opportunity heading your way to see a figure like Polo Polo on the stage, know that you won't want to miss out on when this figure brings his international appeal to a stage near you! It didn't take long for Polo Polo to become a mainstay in legendary Mexican nightclubs throughout the 1980's like Keops and Khufu, but Polo Polo's quick rise to fame in the comedy world was only enhanced by his unique take on subjects that others might not dare touch on the stage! Polo Polo's popularity reached its highest point in 1986 when he gave his performance in the largest club in Mexico at the time, Crown Hall at the Crown Hall Hotel Plaza. He first performed in the United States in 1988 when he performed at the Super Club Chache Hollywood, and quickly became a hit in the United States among Spanish-speaking communities throughout Los Angeles and Las Vegas. Don't miss out on all of the hilarious jokes heading your way when you head out to see Polo Polo on the stage!
Polo Polo Schedule
For those big comedy fans out there that make it a point to head out and see the funniest comedians coming to the stage in your area, make sure that you plan ahead early enough to get your tickets to see a famous figure like Polo Polo when he brings his next comedy set to the stage for you to enjoy at the Greek Theatre Los Angeles in beautiful Los Angeles, California! This international comedy phenomenon has a large following of fans that's sure to turn out at this show to see him perform, so if you're serious about enjoying Polo Polo on the stage, make sure that you lock down the tickets you're after to attend this show with your friends as soon as possible through StubHub!
Polo Polo Cast
Having performed alongside such celebrated figures in the world of international television and film such as Patricio Castillo, Regina Orozco, Rodrigo Ostap, Isela Vega, Rodrigo Murray, Silverio Palacios, Ernesto Yañez, Gerardo Taracena, Luis Fernando Peña, Orlando Moguel, Diego Jáuregui, Eduardo España, Pablo Castel, Pablo Abitia, Jorge Ortiz de Pinedo, David Villalpando, Luis de Alba, Roxana Martínez, Martha Ofelia Galindo, Jorge Muñiz, Isabel Madow, Lorena Herrera, Luz Elena González, Mauricio Herrera, Rebeca Mankita, Vica Andrade, Rafael Inclán, Cecilia Guitiérrez, Raúl Padilla, Galilea Montijo, Javier López, Ricardo Fastlicht, Rocío Cárdenas, Susana González, and more, Polo Polo has set himself apart from his peers through his unique sense of humor. Celebrated as a national treasure, Polo Polo's artistry with the comedic word has earned him praise from many comedy performers across the globe. So if you were hoping to head out this weekend to see a fun show on the stage that you won't want to miss out, just make sure you log on to StubHub and pick up your tickets early enough while you still can! Get your tickets through StubHub while there are still some available for purchase!
Polo Polo Author
Do you fancy yourself an amateur comedian? Do you make it a point to head out and see the figures on the stage that inspire you the most in the comedy world to see what subjects are being explored through the medium today? Well if you're looking to get acquainted with one of the biggest figures in the comedy world to break out of the Latin American market, then you're not going to want to miss out on when Polo Polo brings his next show to the stage in your area, giving you the chance to see this living legend in person as he delivers his next comedy set before your very eyes! Since he first got his start in his home country of Mexico in the 1970's, Polo Polo has quickly risen to become one of the most celebrated figures in the comedy world as he continues to perform around the globe! Whether it's seeing him perform stand up in Mexico City or when he's taking on some of the biggest comedy clubs in Los Angeles, fans from all over flock to see and enjoy the many hilarious jokes that Polo Polo has been bringing with him to the stage as part of his comedy set. His international appeal has quickly led to him having one of the biggest fan bases of many performing today, and that can lead to some problems for his other fans that are looking for tickets to attend his shows. Though many of his shows are sold out, if you just plan ahead early enough, you should be able to log on to StubHub from anywhere with an internet connection and secure the tickets that you're after early so you don't have to miss out on his next comedy set on the stage! Though some have called for Polo Polo to release a book for his fans to enjoy when they're unable to get into his shows, Polo Polo is simply too busy with creating jokes for the stage to work on penning a book for his fans. But that doesn't mean you have to miss out on his next show, look on Stubhub to see when this hilarious figure is going to be gracing the stage near you next! Pick up your tickets today!
Polo Polo Trivia
Q: When was the hilarious comedian known as Polo Polo born?A: The hilarious comedian known as Polo Polo was born on March 9, 1944.
Q: Where was the hilarious comedian known as Polo Polo born?A: The hilarious comedian known as Polo Polo was born in León, Guanajuato, Mexico.
Back to Top