We didn't find any Events nearby, but here's what's happening in other cities.
Polyphonic Spree tour venues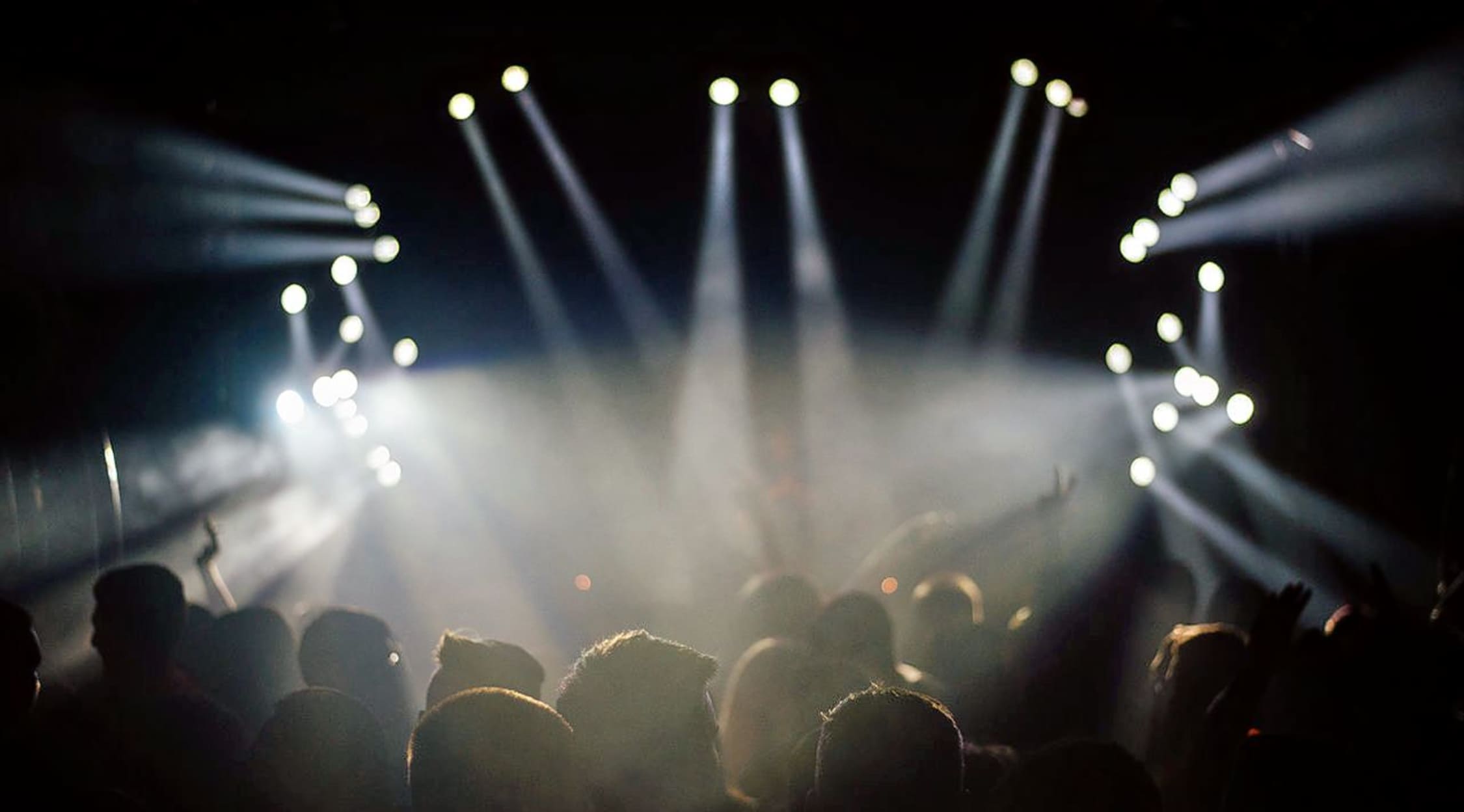 Stocksy
Polyphonic Spree Tickets
Polyphonic Spree Schedule
Choral rock group Polyphonic Spree is fueled by a colorful gumbo of instruments, including the electronic keyboards, trombone, French horn, trumpet, viola, violin, percussion, piano, bass, guitars, drums and more. The band also features a vibrant choir, known for their signature garb - white choir robes.
Psych yourself up for some infectious, rambling indie rock, and grab your tickets for Polyphonic Spree. The band is primed to take the stage at venues like the Underground Arts in Philadelphia, Pennsylvania; Fine Line Music Cafe in Minneapolis, Minnesota; The Independent in San Francisco, California; El Rey Theatre in Los Angeles, California; and Majestic Theatre in Dallas, Texas. Keep tabs on all of Polyphonic Spree's upcoming shows by signing up for event updates right here through StubHub. Why wait!
Polyphonic Spree Background
With roots dating back to 2000, Polyphonic Spree was formed by Tim DeLaughter. Around that time, DeLaughter focused on putting a group together that produced the music reminiscent of his childhood. He was intent on zoning in on the pop sensibilities and orchestral arrangements of popular acts like The Beach Boys, The Electric Light Orchestra, The Beatles, The 5th Dimension, The Association and Wings. He was also inspired by the vocal approach of Ozzy Osbourne. DeLaughter originally worked with a dozen other musicians to accomplish his goal and within just a couple of weeks, the Polyphonic Spree had developed a half-hour set, playing with Grandaddy and Bright Eyes.
Following the delivery of their first performance, Polyphonic Spree was joined by a dozen more musicians and they cut The Beginning Stages of... The group originally purposed the album to serve as a springboard for attracting gigs, which worked as evidenced by performances at Austin's South by Southwest festival and London's Meltdown Festival. Just as they were gaining traction on the commercial side of the music scene, Polyphonic Spree was dropped from 679 Recordings.
It was their tune "Light and Day/Reach For the Sun" that catapulted them into the limelight. The tune was featured in a Volkswagen Beetle/iPod national ad campaign around 2004. That same song also made its way to the popular TV show, Scrubs. Together We're Heavy arrived in 2004 as well and was released under the Hollywood Records label. Three years later, their album The Fragile Army was issued. For that year's tours, the band chose to don black army duds instead of their trademark white robes. However, Polyphonic Spree continued to suit up in the white robes for the encores.
In the fall of 2007, the band was invited to perform three tunes at the 2008 Oscar de la Renta Fashion Show in New York. That same year, Polyphonic Spree were one of the groups asked to contribute the theme song to Showtime hit Weeds. In the U.K., the music of Polyphonic Spree has been all the rage. In fact, their "Light and Day/Reach For the Sun" single has earned its place as the most featured song in the U.K. for advertising. In 2009, Polyphonic Spree was asked to contribute to another popular Showtime series, The United States of Tara, featuring actress Toni Collette. In the fall of 2012, Polyphonic Spree initiated a Kickstarter campaign to raise money for their concert DVD, studio album, live album and tour. In a little more than a month later, the band was able to secure $100,000. That same year, HolidayDream: Sounds of the Holidays Vol. One arrived, featuring renditions of traditional holiday tunes like "Let it Snow." The band's latest effort is Yes, It's True, which came out in 2013.
Polyphonic Spree Albums
Polyphonic Spree's studio albums include: The Beginning Stages of... (2002); Together We're Heavy (2004); The Fragile Army (2007); HolidayDream: Sounds of the Holidays Vol. One (2012); and Yes, It's True (2013). Their EPs include: Soldier Girl EP (2002); Light & Day EP (2003); and Wait EP (2006).
Polyphonic Spree Trivia
On New Year's Eve of 2014, Polyphonic Spree delivered a performance at the Victory Plaza in Dallas, Texas. More than 40,000 fans flocked to the event even when it was just 35 degrees in normally hot Texas. The band didn't stray from their uniform, and donned coordinated winter ponchos while other musicians suited up in PJs. DeLaughter himself put on a festive hat - a tall fur hat complete with buffalo horns.
Polyphonic Spree Concert Experience
These guys are serious about their music. Their drive and dedication to keeping the sound of the 60s and 70s alive has earned them the right to play along with the greatest names in popular music today. They have played nearly every major music festival in the past years, including SXSW and London's Meltdown Festival, and even served as the supporting acts for the great David Bowie on his Reality Tour.
Join their wildly enthusiastic hordes of fans and see for yourself what all the fuss is about. A live performance affords you the opportunity to experience their crafty guitar lines, groovy sounds and pop-infused melodies that take you back to some great songs. It's like classic rock with a new twist for contemporary music lovers.
Back to Top
Epic events and incredible deals straight to your inbox.