There aren't any Events on the horizon right now.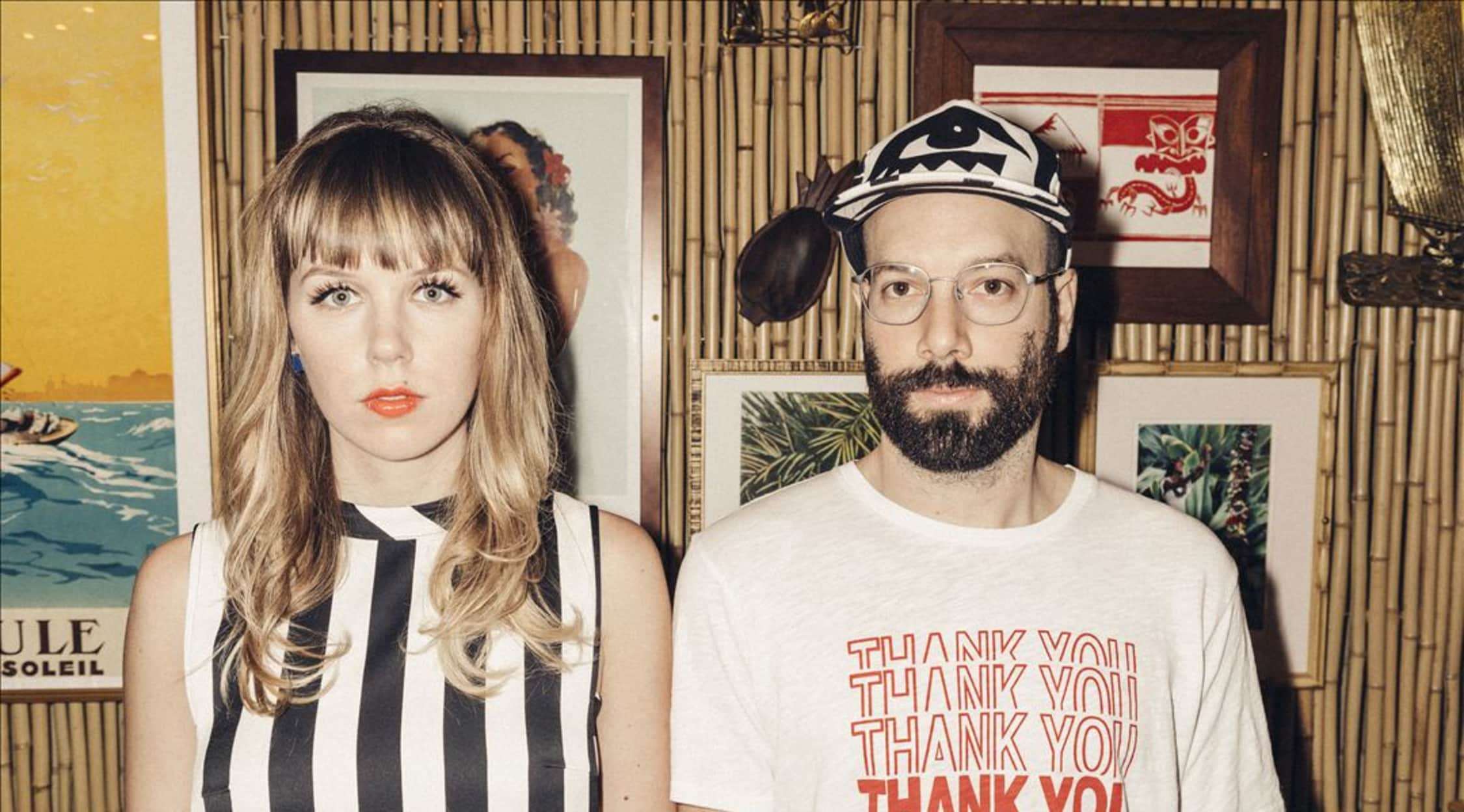 Rovi
Pomplamoose Tickets
Pomplamoose – 2014 Concert Schedule
Comprised of couple Nataly Dawn and Jack Conte, Pomplamoose is the quirky musical duo that has recently taken YouTube by storm. Since their formation in 2008, the two-person band has created an impressive online following with their countless videos that offer a reimaging of popular songs. Whether they're covering Beyonce or Earth, Wind & Fire, fans just can't get enough of their tunes. Pomplamoose is now slated to release a new album in July of 2014, and fans couldn't be more thrilled. As Pomplamoose kicks off their upcoming tour, you don't want to miss this exciting new duo when they head to a venue near your town. They are currently scheduled to hit up a variety of venues this year, including Portland's Aladdin Theater, Seattle's Neumos Crystal Ball Reading Room, Chicago's Lincoln Hall, The Sinclair in Boston, New York's Bowery Ballroom, the World Café Live in Philadelphia, Mercy Lounge in Nashville, and many more. Be sure to check out a show by Pomplamoose during their upcoming tour. You don't want to miss this must-see show!
About Pomplamoose
Pomplamoose is a musical duo that is comprised of Jack Conte and Nataly Dawn. Pomplamoose first got their start in 2008, and they have used social media to their advantage by creating an extraordinary online presence. Since their videos first appeared online, they have garnered over 90 million views, which is an amazing feat for any artist. With hundreds of thousands of subscribers to their YouTube channel and a fiercely loyal fan base, Pomplamoose has sold approximately 100,000 songs since 2009, and fans can't get enough of their catchy tracks.
Pomplamoose first started generating buzz when their video of "Hail Mary" went viral on YouTube. By 2010, Pomplamoose was featured on NPR's All Things Considered program, and one of their cover songs was featured in a Toyota commercial. They also appeared in a number of Hyundai ads performing their unique twist of various Christmas songs, like "Deck the Halls" and "Jingle Bells."
In addition to their famous YouTube videos, Pomplamoose also hosts a weekly webcast program titled, "Hey, It's Pomplamoose: A Show About Pomplamoose and Other Things." The band has recently used their talents to help various charitable causes, including their performance at a benefit concert at Seattle Children's Hospital. Much to the delight of fans, the band has recently announced that a new album is in the works, with a release date of July 29, 2014.
Pomplamoose Breakthrough Album
Jack Conte and Nataly Dawn of Pomplamoose had joined together in 2008, and they started to release cover songs on YouTube of popular hits, like Beyonce's "Single Ladies" and Lady Gaga's "Telephone." Fans worldwide loved the duo's quirky take on these popular songs, and their amount of followers grew exponentially, eventually reaching over hundreds of thousands. By 2009, Pomplamoose had released their self-titled debut album, and they are also slated to release a new album in July of 2014, and fans couldn't be more excited.
Prior to Pomplamoose's formation, Jack Conte and Nataly Dawn both had been working on their own careers as solo artists, and they continue to do so today. Jack Conte previously released two EPs, titled "Sleep in Color" and "Nightmares and Daydreams." He also garnered a following for his stop motion animation video titled "Yeah Yeah Yeah," which has received over 800,000 views on YouTube since it was first uploaded.
Nataly Dawn also maintains her own solo career, and her album titled "(Her Earlier Stuff)" was released in 2009 on iTunes, which consisted of various tracks that she had uploaded to YouTube. Nataly also collaborated with Lauren O'Connell, playing under the moniker My Terrible Friend, and she released a crowd-funded album, titled "How I Knew Her," which showcased all of her musical talents.
Pomplamoose Trivia
How did Pomplamoose come up with their band name?
Nataly Dawn had chosen the French word for grapefruit, "pamplemousse," because she thought it sounded funny, and she went ahead and registered a domain name with a slightly different spelling of the word. Nataly and Jack figured they would use it for side projects, but they ended up using it for their duo together.
Fan Experience
Whether you've been a fan of their solo careers, or you love them as Pomplamoose, there's no doubt that Nataly Dawn and Jack Conte are some of the coolest up-and-coming indie musicians today. Since they first appeared on YouTube, fans all over the world have fallen in love with their quirky videos, and now you can hear all of their songs live in concert when they kick off their upcoming concert tour. To experience everything that Pomplamoose has to offer live in concert, be sure to visit StubHub in advance for your tickets, and get ready to have a blast at the next Pomplamoose show!
Back to Top