There aren't any Events on the horizon right now.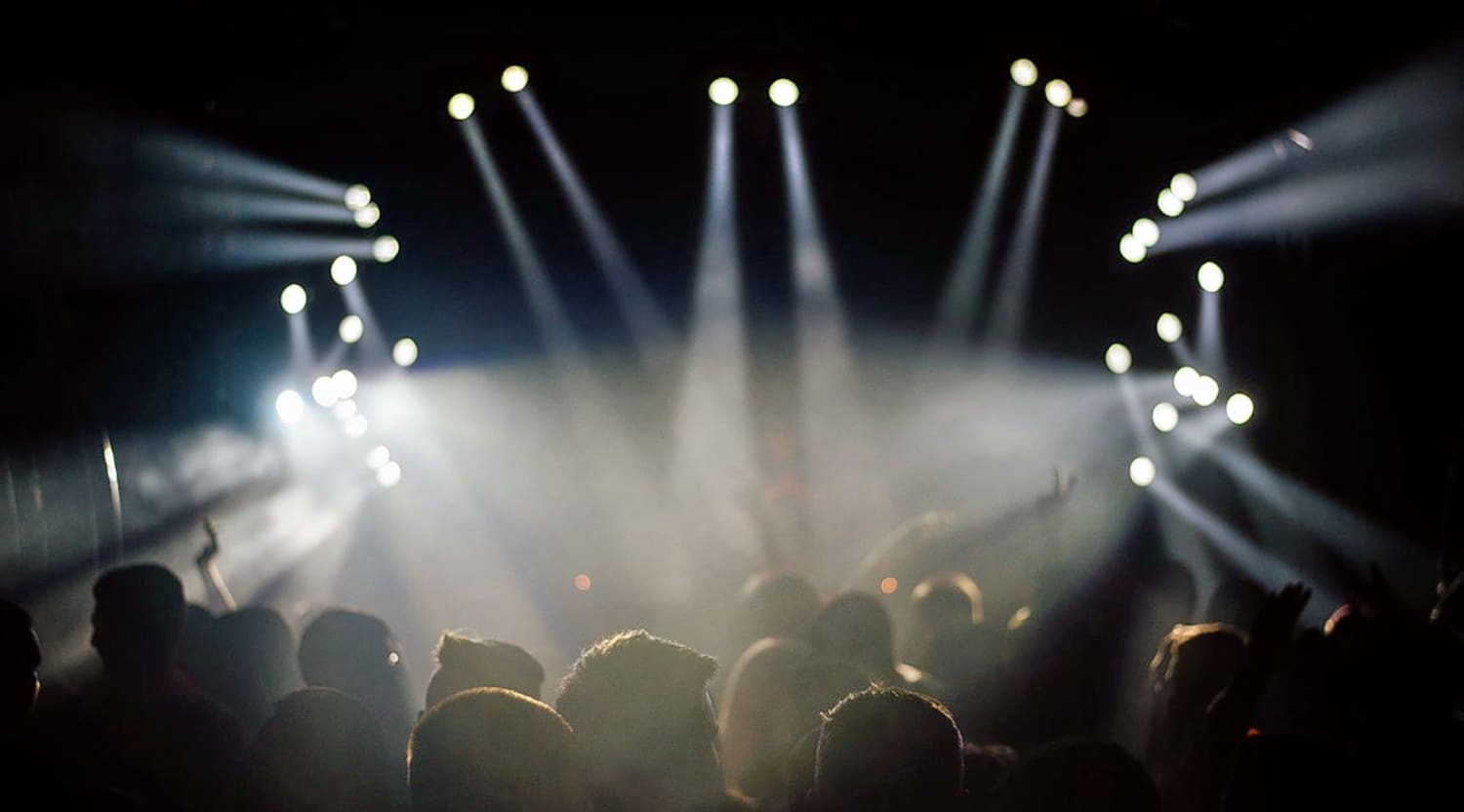 Stocksy
Poolboy Tickets
Poolboy – The 2016 Tour
Poolboy, a psychedelic rock n' roll act with indie overtones, are based in Minneapolis and will be performing in the city at Day Block Brewing this March. If you can't make it out for this occasion, have no fear – Poolboy are a regular feature in the local live scene and will surely book new dates in the near future. Keep checking back on StubHub!
About Poolboy
Poolboy consist of songwriter, guitarist, and singer Seth Conover; drummer Brett Bjornrud; vocalist, synth programmer, and pianist Jeff Dreblow; bassist Travis Thorp; and cellist, vocalist, and guitarist Johnny Kermott.
Their self-titled EP debut features mixing from Johnny Kermott, with whom the band co-produced the record. HM Mastering (The Tallest Man on Earth, Bad Bad Hats, Polica) mastered the Poolboy EP. The set was cut in various beautifully lit houses, basements, and bedrooms throughout the Midwest. On their website, Poolboy claim they came to life in a chlorine suspension in Minneapolis in 2015. They play psychedelic rock n' roll.
In its most basic realization, rock n' roll consists of catchy melodies, insistent backbeats, and three chords. The first forms of rock n' roll were inspired by a range of pre-existing sounds, mainly country, R&B, and blues, but elements of folk, jazz, traditional pop, and gospel all informed the nascent genre. All of these sources came together in a blues-based, simple song structure. The music was catchy, danceable, and fast. The first generation of rock n' rollers (Carl Perkins, Jerry Lee Lewis, Little Richard, Elvis Presley, the Everly Brothers, Gene Vincent, Bill Haley, Bo Diddley, Buddy Holly, Chuck Berry, and many more) established the basic form of rock n' roll that would define the genre for the next 40 years. In each decade that followed, many acts replicated the template set by the first wave of rockers, but others expanded upon the style. Still others exploded the definitions of the originals completely. From psychedelia, folk-rock, and the British Invasion through to punk, glam rock, heavy metal, and hard rock, most rock n' roll subgenres demonstrated an initial adherence to the genre's original, basic song structure. As rock n' roll started to splinter, its classic sounds faded from the mainstream pop charts. Still, there have always been some acts who keep the flame going. Some bands, such as the Face and the Rolling Stones, stuck to the simple rock n' roll basics but played faster and looser. Others, such as the proto-punk bands the Velvet Underground, the Stooges, and the New York Dolls, adhered to the basic structure but added a menacing feel. Still others, such as Graham Parker and Dave Edmunds, became traditionalists of the genre, composing and recording songs that never deviated from the '50s and '60s sound. Although "rock n' roll" is now applied to any number of various musical styles, it is still recognized in its essential form.
Psychedelic rock developed in the '60s, when folk-rock acts and British Invasion bands started to expand upon the latent possibilities in their sounds. Rather than restricting themselves to concise, punchy, verse-chorus rock n' roll structures, they began expanding into fluid, less defined musical patterns. Equally or more importantly was the incorporation of elements of experimental jazz and East Asian and Indian music into their songs. They also started experimenting with electronic alteration of voices and instruments in the studio. At first, around 1965 or 1966, groups such as the Byrds and the Yardbirds tore down the conventional rock n' roll frames in their concoctions of churning layers of chanted vocals, sitars, and fuzzed-out guitars. Before long, many groups were following in their wake, including the Rolling Stones and the Beatles, who both recorded psychedelic records in 1966. Bands on either side of the pond quickly and eagerly incorporated the potential of the emerging genre, with notable differences between the continents. In the U.K., psychedelia leaned more towards surreal and whimsical sounds. Still, British acts (most notably Traffic and Pink Floyd) performed extended instrumental interludes that shared a reliance on improvisation with their American counterparts Jefferson Airplane, Love, the Doors, and the Grateful Dead. In other parts of the United States, garage acts started making psychedelic rock while staying true to their amateurish, unvarnished roots and three-chord song structures – they just added layers of effects, feedback, and distortion. Gradually, psychedelic rock became acid rock, art rock, and heavy metal, but psychedelia enjoyed multiple and continued revivals in the following decades, especially in America's mid-'80s underground. Poolboy have continued in the psychedelic rock tradition, with the addition of their own charmingly agitated sensibilities.
Previous Hits
Poolboy have won acclaim from many definitive media outlets in the Twin Cities. Andrea Swensson, a host on The Current radio station, has deemed their self-titled debut EP to be an impressive effort. Jay Gabler, on The Current's local blog, has compared the EP's sound to the most pop-oriented moments of Radiohead, but with more macabre lyrics. Austen Marcus of MN Daily has described their combination of upbeat indie grooves, ironically acerbic lyrics, and flourishes of distortion as calling to mind Modest Mouse. In the Local Frames column in City Pages, Jerard Fagerberg has hailed Poolboy as weird – in the right sort of way. He goes on to compare the eccentric lyrics scrolling across the screen in the "King of Cool" music video to reading the dream journal of Salvador Dali. Their bizarre approach pays off in spades, and their self-titled EP is sure to establish itself as one of the most impressive releases of 2016.
Trivia
Poolboy of Minneapolis are not to be confused with an up-and-coming Oklahoman band of the same name.
The Poolboy Concert Experience
Grab your friends and come on out to see Poolboy! This Minneapolitan psych-rock five-piece put on a show that rivals anything in the Twin Cities music scene today. With an acclaimed debut EP and a legion of loyal local followers, Poolboy offer concert experience that is energetic, eccentric, and unforgettable. With a technical prowess and musical maturity that few young bands possess, Poolboy are sure to make headlines in the near future. Don't miss out on your chance to see the up-and-coming Poolboy in the flesh!
Back to Top
Epic events and incredible deals straight to your inbox.