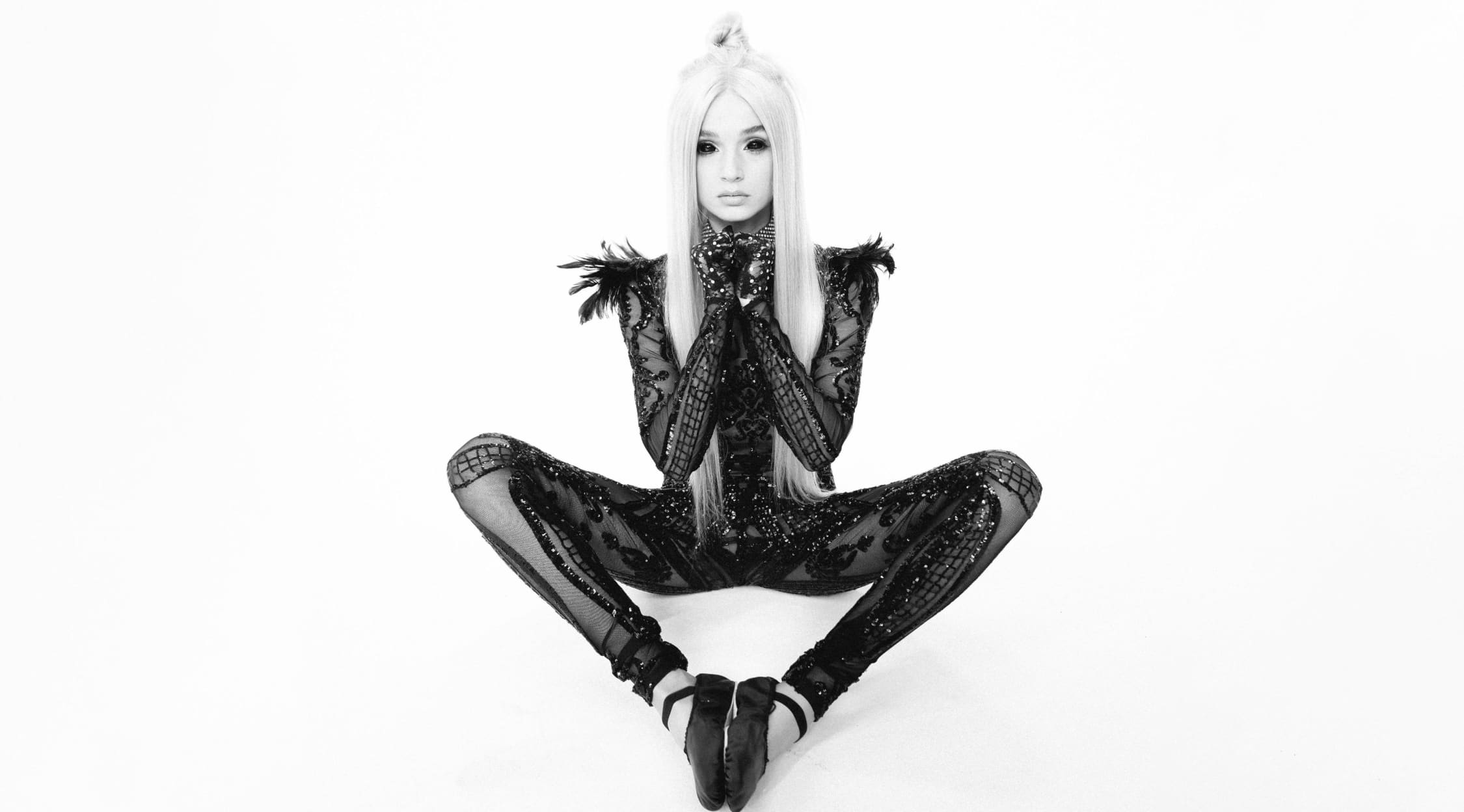 Rovi
Poppy Tickets
Poppy Tickets
Poppy is a one-of-a-kind YouTube pop star with an intriguing persona, a cult following and, best of all, addicting music. The self-described "kawaii Barbie child" is inspired by the colorful visuals and pop rock tunes of k-Pop and j-Pop, and the electropop sound of the '80s as is evident in hits such as "Time is Up," "Bleach Blonde Baby" and "Money." She has experienced a very successful music and YouTube career for the past four years. Poppy is also making moves outside of YouTube and music; one of her most recent projects includes a graphic novel called Genesis 1, which was released in comic book stores on July 10, 2019, with the narrative following the origins and rise of Poppy's internet stardom. Also, she will be starring in an augmented-reality experience titled A Jester's Tale that will premiere at the 2019 Sundance Film Festival with plans for a movie. She is also starting her own music streaming service.
Everybody Wants to be Poppy
Poppy, born Moriah Rose Pereira, was born in Boston in 1995. Not much is known of Poppy's personal life due to her personal desire to maintain privacy, but she did reveal that she had the desire to perform from a young age. She originally wanted to be a Rockette and practiced dance for 11 years in pursuit of this dream. However, her dream took a different direction after moving to LA at the age of 15 to pursue a career in entertainment. Poppy's career rose to prominence after linking up with music video director Titanic Sinclair to create a series of peculiar short skits for YouTube. Viewers were bewildered, uneasy, sometimes enamored but altogether intrigued by the strange videos where Poppy can be seen speaking to "talking" inanimate objects (the most famous being a celebrity-interviewer mannequin named "Charlotte"), herself or viewers in a soft yet robotic voice. The videos helped to build her audience before releasing music. On June 23, 2015, she released her first song, "Everyone Wants to be Poppy," with overwhelmingly positive reception. Viewers loved its early 2000s pop rock energy, reminiscent of the music from Avril Lavigne's heyday. The young star completed a 36-city tour in 2017 called the Poppy.Computer Tour to promote her album of the same name. She performed 34 concerts in North America, one concert in the U.K. and one concert in Japan. She performed in Japan again in March 2018 at the Popspring Music Festival. In late 2018, she promoted her second studio album, Am I a Girl?, with the Am I a Girl? Tour where she performed concerts in 20 North American and 12 European cities. Poppy's concerts are a testament to her international appeal and viral success.
Where can I buy Poppy tickets?
You can buy your Poppy tickets at StubHub, the world's largest ticketing platform. The FanProtect guarantee assures that your ticket purchasing process is safe and secure; download the mobile app so that you can buy your Poppy tickets anytime, anywhere.
What are Poppy's most popular songs?
Some of Poppy's most popular hits include "I'm Poppy," "Moshi Moshi," "Computer Boy" and "Lowlife." "Lowlife" is her most viewed video on YouTube with more than 55 million views. Most of her other songs regularly receive millions of hits, making her a true YouTube popstar.
What is a Poppy concert like?
Fans describe Poppy's concerts as a whirlwind of rage and cuteness. Poppy puts on an energetic show that gets everyone pumped and dancing, all while maintaining her doll-like weirdness that fans have come to love.
What is a Poppy concert setlist like?
Poppy's concert setlist consists of about 10 songs including some hits like "Time is Up (feat. Diplo)," "Bleach Blonde Baby" and "Computer Boy."
Does Poppy incorporate her YouTube series into live shows?
Yes! Poppy was known to include many characters from her YouTube series at live concerts during her Poppy.Computer Tour, including the most famous character, the notorious Charlotte.
Which artists are similar to Poppy?
Some artists that are similar to Poppy include Melanie Martinez, Grimes and Billie Eilish.
Back to Top
Epic events and incredible deals straight to your inbox.