We didn't find any Events nearby, but here's what's happening in other cities.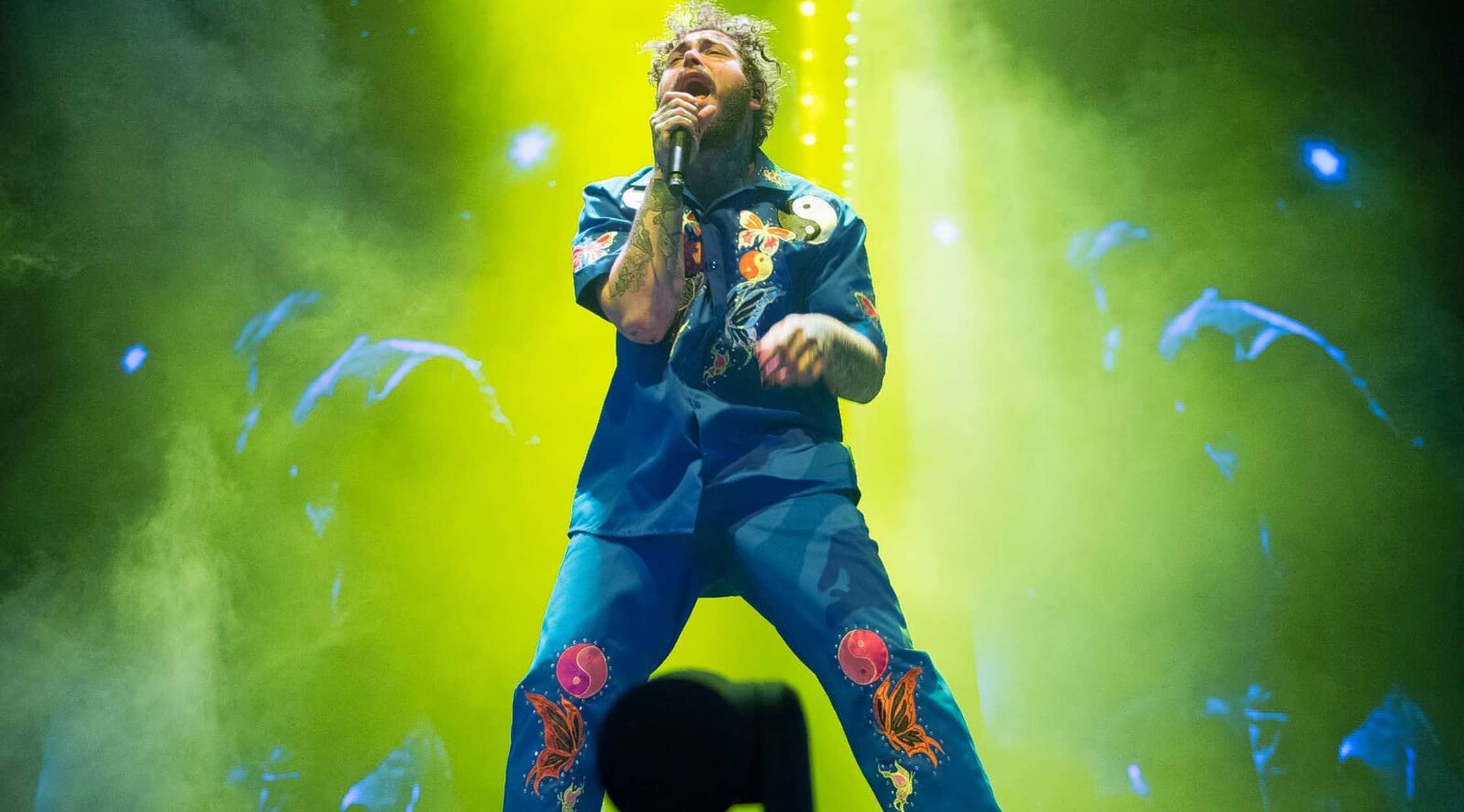 Zuma
Post Malone Tickets
Post Malone Tickets
Post Malone is an American hip-hop artist, singer and songwriter who blends a mix of pop, rock and trap music into his introspective lyrics. He was first recognized after the release of his debut single, "White Iverson," in 2015, which landed amongst the top 20 hits on the US Billboard Hot 100 list. Soon after his initial success, Post Malone received a record deal with Republic Records. His debut album, Stoney, was quick to follow his record deal in 2016 and found its way to the No. 4 spot on the US Billboard 200 list, eventually going triple platinum. Post Malone's second album, Beerbongs and Bentleys, dropped in 2018 and featured chart-topping hits like "Rockstar" and "Psycho" while the album itself was nominated for Album of the Year at the 61st-annual Grammy Awards.
Young and After Them Riches
Born as Austin Richard Post on July 4, 1995, in Syracuse, NY, Post Malone was raised by his father who was a radio DJ at the time and introduced him to an eclectic collection of music, including country, hip-hop and rock. It wouldn't be until Austin turned 9 that his family would move to Grapevine, Texas, for his father's new job as the concession manager for the Dallas Cowboys. Austin would soon develop an interest in learning to play the guitar after playing the video game Guitar Hero. Once he mastered the skill, he took his chances at auditioning for the band Crown the Empire in 2010 but was rejected because of broken string mishaps during his audition. Austin went through many phases with his musical interests, moving from emo to hard rock and, finally, to hip-hop where he would use a rap name generator to come up with his stage name, Post Malone. At 16 years of age, Post Malone began experimenting with the audio editing and recording program Audacity, which would eventually lead to the production of his first mixtape, Young and After Them Riches. Post would later move to the San Fernando Valley where he met with music producers from FKi who would produce several of his tracks, including his breakout hit "White Iverson." Once he released the music video for the song in July 2015, fellow artists Mac Miller and Wiz Khalifa would praise his work. Since then, Post Malone has gone on to perform on many stages across the globe. He once opened for Justin Bieber's Purpose World Tour. He also performed on Jimmy Kimmel Live! and graced the stage at the VELD Music Festival and Stavernfestivalen, just to name a few.
Where can I buy Post Malone tickets?
StubHub is the leading source for all your concert ticket needs. If you're looking for Post Malone tickets, you'll find the best seats at StubHub.
Is there a Post Malone tour in 2019?
Yes. Post Malone will be hosting several shows throughout the year.
Where will the Post Malone concerts be located?
Post Malone will be performing at the Pendleton Whisky Music Festival in Pendleton, Ore., and the Cheyenne Frontier Days Rodeo at Frontier Park in Cheyenne, Wyo. He will also be a part of the Life Is Beautiful Festival in Las Vegas.
What does the setlist look like for a Post Malone concert?
Post Malone plays a multitude of songs across all his albums including, "Broken Whiskey Glass," "Too Young," "Over Now," "Better Now," "No Option," "Sugar Wraith," "Candy Paint," "Wow," "Psycho," "Paranoid," "I Fall Apart," "Up There," "Stay," "Leave," "Go Flex," "White Iverson," "Sunflower," "Rockstar" and "Congratulations."
What can I expect from a Post Malone concert?
Post Malone puts on an energetic yet intimate show when he goes on tour. You can expect to see him with a beer in hand and possibly breaking a guitar at one point. Overall, Post Malone ensures that every fan has a good time.
What awards has Post Malone won?
Post has taken home the win for 2018 Billboard Music Award's Top Rap Song, the American Music Award for favorite male artist, an MTV video music award for Song of the Year and an American Music Award for Favorite Album. In 2019, he won the Juno Award for International Album of the Year.
Back to Top