There aren't any Events on the horizon right now.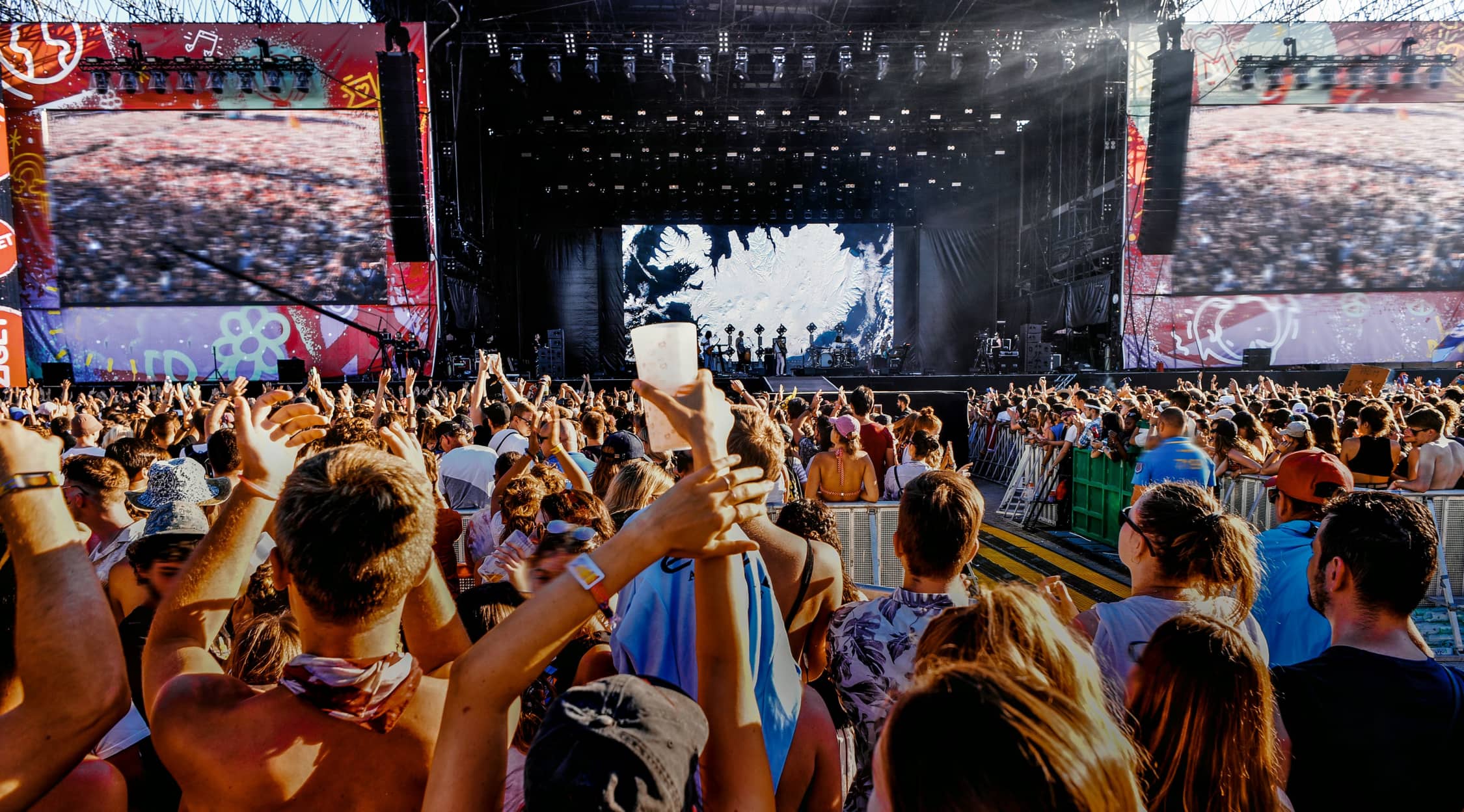 Adobe Stock RF
Pot of Gold Fest Tickets
Pot of Gold Festival Tickets
Pot of Gold is a festival held around St. Patrick's Day each year. Despite its name, you won't necessarily see a lot of Irish bands or performers, but you will see and hear a variety of great musical acts ranging from hip-hop to rap.
End of the Rainbow and the Beginning of Fun
Pot of Gold began five years ago as a way to bring a host of live musical acts to the area and to combine them with St. Patrick's Day traditions and festivities. The event usually brings in artists from around the world to perform rap or hip-hop for a gleeful fanbase. In just a few years, the Pot of Gold Festival had become so big that producers decided to add other features to enjoy and things for patrons to do in between live music sets. Although most festival performers fall somewhere within the rap or hip-hop genres, past versions of Pot of Gold have included rock or alt-rock groups as well.
Where can I buy Pot of Gold Festival tickets?
Pot of Gold is a unique way to experience some of Arizona's culture and enjoy live music during the holiday celebrations in the area, so it's a good idea to get a jump on the next Pot of Gold Festival tickets as soon as you can. StubHub can help you with this task by giving you a list of festival passes or tickets that you can purchase online through the site or mobile app securely and without any hassles.
What bands or artists played at the most recent Pot of Gold Festival?
Pot of Gold 2019 saw several highly popular artists or groups perform concerts for delighted fans. Headliners at the most recent Pot of Gold Festival included Ozuna, Lil Wayne and Post Malone. Malone made a name for himself by breaking records and becoming an artist with the most Top 20 songs in play at one time. Artists like Ozuna incorporate elements of reggae into some of their setlists.
When is the next Pot of Gold Festival?
Pot of Gold will always start around St. Patrick's Day and will run and as a three-day event. The locations for the festival might change from one year to the next. The most recent version of the festival took place at the Steele Indian School Park in Phoenix, but it has been at other locations in the past. You will find more information on the venue for Pot of Gold at StubHub as the next one draws closer.
What is the setup for the Pot of Gold Festival?
The precise setup for Pot of Gold can vary depending on the venue for the event. However, the producers generally set up at least two stages. The primary stage hosts the headliners for each day of the event and various high-profile artists that have been staples of the music scene for a long time. A secondary stage allows the festival to host various other musical performers simultaneously and to give both classic and new artists a chance to shine.
What other genres or bands have been represented at Pot of Gold?
The last Pot of Gold Festival focused heavily on rap or hip-hop acts, but it has shown some love to other genres in the past. Previous festival lineups have included rock bands like AWOLNATION or Godsmack. Even nu metal groups such as the famous Korn took a turn on stage to delight fans with some hardcore beats and lyrics. Overall, Pot of Gold gives fans of multiple genres the opportunity to come together during St. Patrick's Day and to enjoy some great music and fun activities.
What else is part of the live experience at the Pot of Gold Festival?
Producers of the Pot of Gold Festival decided to greatly expand it for its fifth year. Although the event started out as a multi-day music extravaganza, it has become much more than that in a relatively short time. With the new additions to the festival, attendees can now enjoy carnival rides or games as part of the live concert experience in between sets from their favorite artists.
Back to Top
Epic events and incredible deals straight to your inbox.