There aren't any Events on the horizon right now.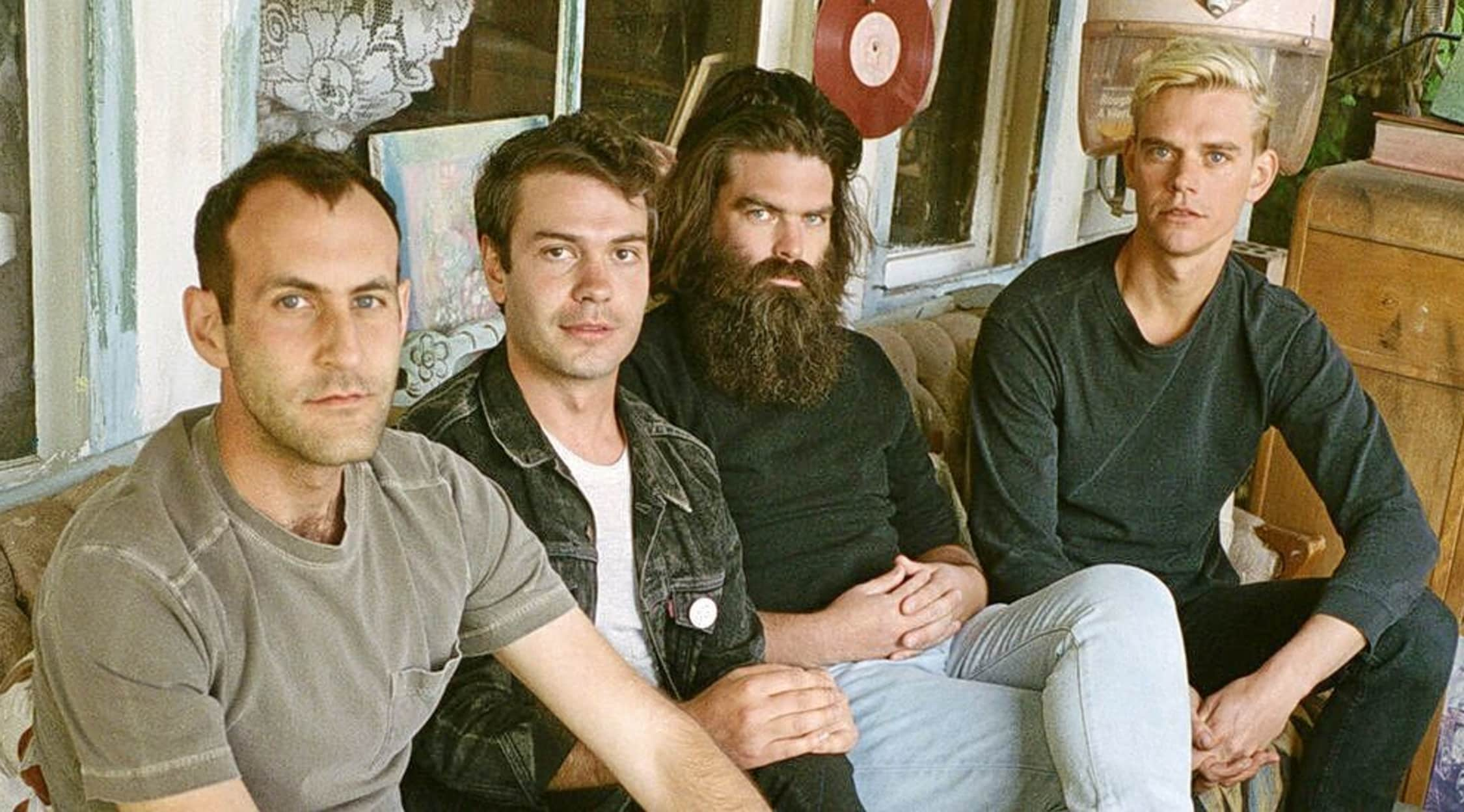 Rovi
Preoccupations Tickets
Preoccupations make you think about music
Canadian post-punk band Preoccupations are finding a new identity for themselves - and growing into it all the time. The artists previously known as Viet Cong are busy exploring new ground, experimenting with their "labyrinthine" material and reaching fresh audiences. You can buy and sell Preoccupations tickets at StubHub.
A mix of dark and light from Preoccupations
This Canadian quartet, originally from Calgary, Alberta, emerged from the disbanding of the indie rock band Women. Matt Flegel was the bassist with this group and found a new bandmate in Scott Munro, himself a guitarist who had toured with Chad Van Gaalen. The pair then allied with Mike Wallace and Daniel Christiansen, drummer and guitarist respectively with the now defunct Canadian band, Women. Christiansen arrived fresh from working on a Black Sabbath tribute act. Performing at the South by Southwest (SXSW) festival in Austin, Texas, under the name Viet Cong and touring the USA with fellow Canadians Freak Heat Waves, the boys sold a four-song cassette eponymously titled 'Cassette'. When it became clear that the name Viet Cong offended some people - referring to the insurgents who had fought for the Communist North Vietnamese during the Vietnam War in the 1960s and 1970s - the name Preoccupations was chosen to replace it. The band posted a message stating they just want to play their own music and not to trigger pain or past trauma. There's an edge to their sound; the harshness and dark paranoia, a mirror of modern life, is offset by the warm, melodic vocals. Preoccupations tickets are available at StubHub.
Preoccupations stay single-minded
In keeping with their one-word name, the band tend to choose one-word titles for their songs; Anxiety, Fever, Disarray, Antidote and Espionage, for example. As these names imply, there are some serious themes at play, and discerning listeners will have plenty to ponder when they experience this blend of sounds and words. Preoccupations have sung about the dark side of the mass media and capitalism. Critics talk of their crooning vocals, distant-sounding harmonies, psychedelia and use of "Blade Runner-style" instrumentals, while fans praise the "rough beauty" of their music. Fans with longer memories will detect their homage to bands such Echo and the Bunnymen and Joy Division. The Calgary quartet have made the name Preoccupations widely known and have taken their brand of music out on tour. If you are curious to see and hear this thoughtful band in close quarters, you can buy and sell Preoccupations tickets at StubHub.
Back to Top
Epic events and incredible deals straight to your inbox.