There aren't any Events on the horizon right now.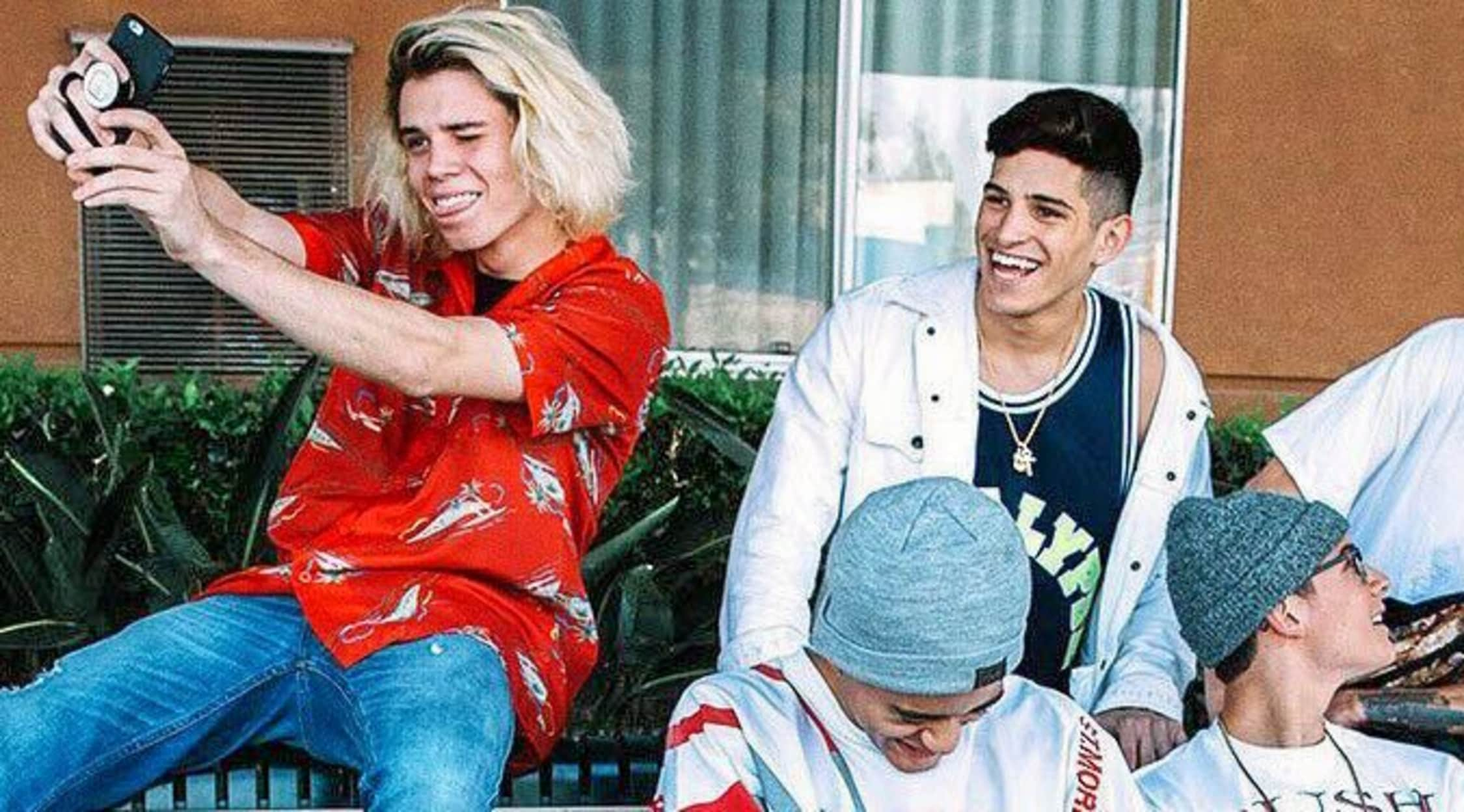 Rovi
PrettyMuch Tickets
PrettyMuch Tickets
The members of PrettyMuch were all pursuing their own solo careers until Simon Cowell, the music impresario known for his piercing truthfulness on reality shows such as American Idol and America's Got Talent, put them together in a group in 2016. The members of PrettyMuch come from all over the U.S. and Canada. PrettyMuch makes music that fits into the pop and R&B genres. The group is known for its cover songs and energetic dance videos, which have included tributes to Bruno Mars and Michael Jackson. PrettyMuch has released 15 singles, 12 music videos and two EPs. Two of PrettyMuch's singles have charted in the U.S. on the Billboard Hot 200, with "Would You Mind" reaching No. 40 and "Summer On You" reaching No. 49. PrettyMuch has performed on the Late Late Show with James Corden and at the 2018 MTV Video Music Awards.
Stretching the Idea of a Boy Band
When someone talks about boy bands, images of NSYNC members with their matching white outfits and well-choreographed dance sequences come to mind. People have loved boy bands for generations, and that has not changed. Still, PrettyMuch does not want to be just a typical boy band. Like boy bands before them, PrettyMuch performs catchy tunes; the difference is that its tunes can go from being purely pop to deeply R&B to incorporating elements of soul. The band does not adhere to the normal rules of boy band musical stylings. The band members write much of their own music and are so dedicated to creating their music that they live together in Los Angeles. Everything they do is truly a team effort, and their time living together has taught them what strengths and weaknesses they each have so they can work together best a team. Given the success of PrettyMuch's music, it is obvious their teamwork has paid off.
Where can I buy PrettyMuch tickets?
To take part in an energy-packed PrettyMuch concert, purchase your tickets at the worlds leading marketplace, StubHub. StubHub ensures you can be 100% confident in your purchase with its FanProtect guarantee.
How long is a normal PrettyMuch concert?
This will depend if the band is playing at a festival or headlining a show. For most concerts, PrettyMuch's performances last between an hour and an hour and a half.
Where does PrettyMuch play?
PrettyMuch has performed at venues all over the world. Planned PrettyMuch tour dates include stops in San Diego, Las Vegas and Vancouver. You can find out when the group will be at a venue near you by checking StubHub.
What does a PrettyMuch setlist sound like?
You can expect a PrettyMuch setlist to include songs such as "Lying," "4U," "Rock Withchu," "Jello," "10,000 Hours," "Gone Too Long," "Solita," "Real Friends," "Teacher" and "On My Way." PrettyMuch likes to do an encore performance, which may include songs such as "Open Arms" or "Blind."
Who are the members of PrettyMuch?
The PrettyMuch lineup includes Brandon Michael Lee Arreaga from Dallas, Edwin Joel Honoret from the Bronx, Nicholas Carter Mara from Englishtown, N.J., Austin Dale Porter from Charlotte, N.C., and Caleb Zion Kuwonu from Ottawa, Canada.
Where did the name PrettyMuch come from?
When the bandmates were discussing names, it was thrown out that it would be funny to call themselves "Pretty Much." After they thought about it, they decided that it would be a good name to use, especially since all of them say "pretty much" a lot.
What other bands are similar to PrettyMuch?
If you love listening to PrettyMuch, be sure to go check out In Real Life, A Summer High and Why Don't We. All three are boy bands known for their catchy pop songs.
Back to Top
Epic events and incredible deals straight to your inbox.