There aren't any Events on the horizon right now.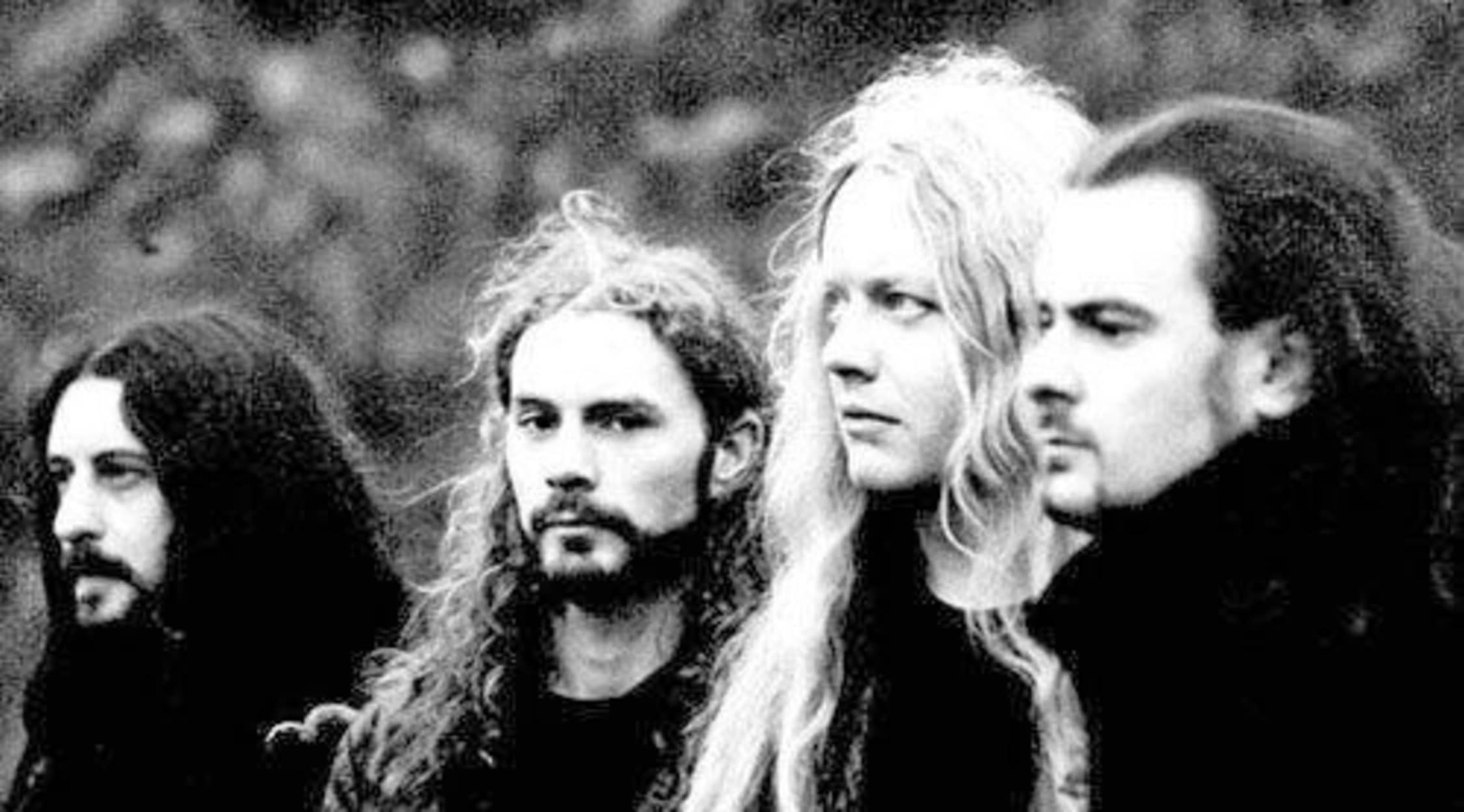 Rovi
Primordial Tickets
Getting Primordial
Combining folk with metal will suddenly make sense when you hear the music of the Irish-borne group Primordial. There is a certain epic, pagan imagery that is created by the group's apocalyptic sound, something you would see over a beautiful montage of utter devastation. Soaked in dark overtones, Primordial sticks to their classic Iron Maiden-inspired metal roots, building a convincingly entertaining world and mood.
Schedule
Primordial has been touring for more than two decades and are no strangers to putting on a great show. They play primarily in Europe and North America and have been playing live constantly in support of their newest studio album. Primordial will be playing across Europe in venues like Knust in Hamburg, Germany for their album release show; The Academy in their native land of Dublin, Ireland; Audio in Glasgow, Scotland; Sound Control in Manchester, England; and the 02 Islington Academy in London. They will also be heading across the pond to the United States to play the Maryland Deathfest in Baltimore. Primordial tickets will not be available for long for most of these shows.
Trivia
The lead singer of Primordial Alan Averil, also known as A.A. Nemtheanga, is actually an accomplished journalist and writer. He has a degree in journalism and is a staff writer for Zero Tolerance magazine, and contributes to other publications. He is also known to paint the banners and backdrops that band uses at their shows.
Band
Briefly known as Forsaken, Primordial was originally founded by Ciaran MacUiliam and Poi MacAmhlaigh in the late 1980's. In 1991, Nemtheanga joined the group after answering an ad that was posted in The Sound Cellar, a metal store in Dublin. Once their current lead singer joined, the true sound of Primordial was born, making them the very first black metal group to come out of Ireland.
Breakthrough
Primordial's debut album "Imrama" was their breakthrough on the metal scene, as they not only proved they were a talented metal band from Ireland, but also incorporated Irish folklore into the content of the album itself. A cult classic within the metal genre, "Imrama" has since been reissued twice, by two different labels: first by Hammerheart Record in 2001 with two bonus tracks and then by Metal Blade Records in 2009 in a CD/DVD digipack slipcase.
Hit Albums
While their debut album was undoubtedly a hit, the next few albums from Primordial went relatively under the radar, despite good reviews from fans. Critical appreciation returned for their sixth studio album,"To The Nameless Dead," which was released in 2007. This album received almost universal praise and was named 2008's Metal Album of the Year by Chronicles of Chaos. Their seventh album, "Redemption at the Puritan's Hand," was just as popular, charting at #23 in Finland, #31 in Germany, #54 in Sweden and #90 in Switzerland.
Show Experience
Primordial plays loud, relatively aggressive music, yet sticks to a certain degree of melody, as opposed to harder, modern thrash metal. The crowd is nonetheless intensely passionate about the music and often clad in darker outfits, with pits and crowd surfing commonly occurring. They are best suited for a medium sized venue so that the full experience of their music can be absorbed, but also have handled larger festival stages all over the world.
Back to Top
Epic events and incredible deals straight to your inbox.