There aren't any Events on the horizon right now.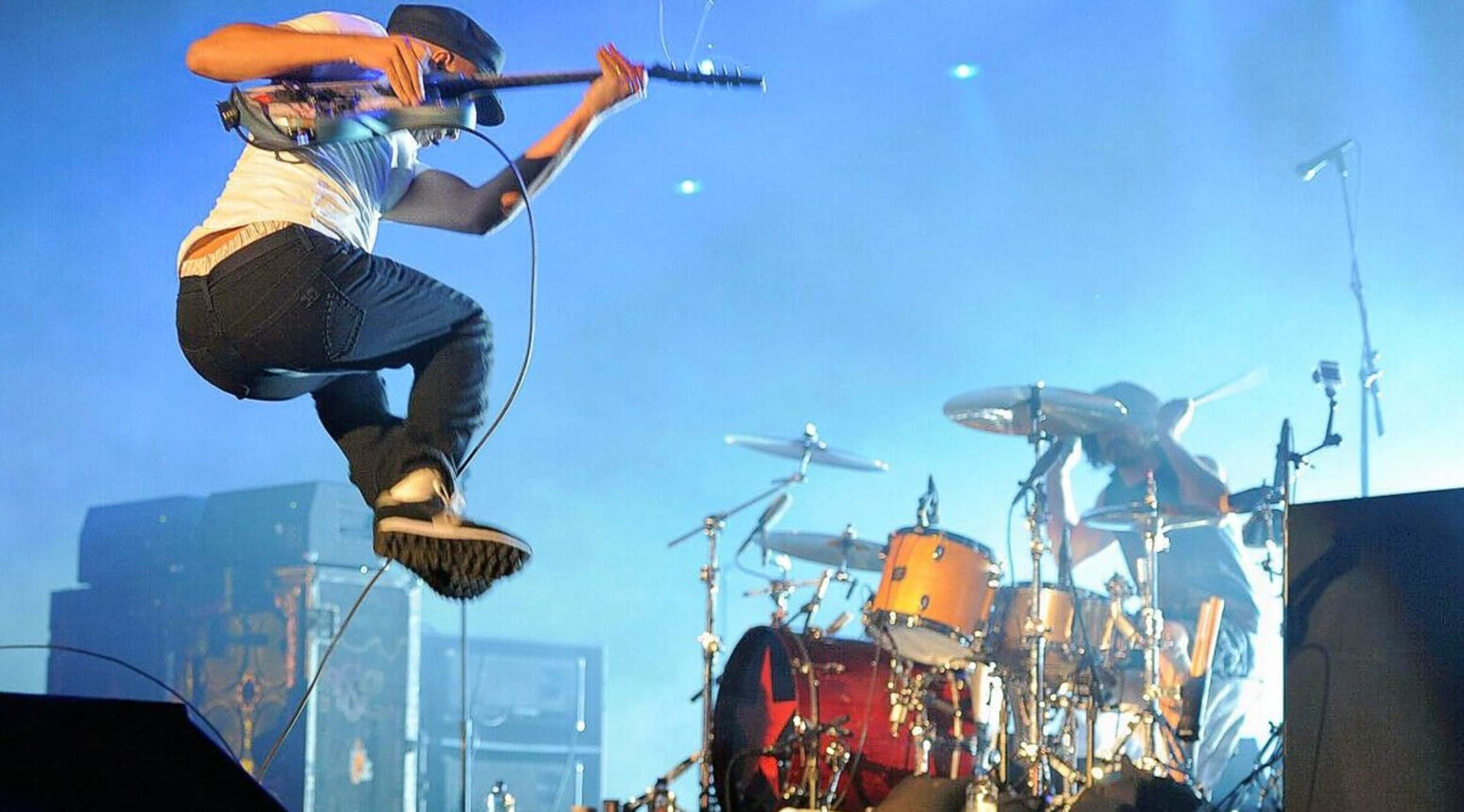 Alamy
Prophets of Rage Tickets
Prophets of Rage Tickets
To enshrine the epitome of modern rap-metal, members of Rage Against the Machine, Public Enemy and Cypress Hill united to form Prophets of Rage in 2016. This industrial powerhouse serves as a poignant vehicle for political protest, and the supergroup draws upon the extensive libraries of their respective catalogs while on tour. Their first leg on the road as a band was the "Make America Rage Again Tour," and it accompanied its official debut of The Party's Over. The release of its first extended play was rapidly followed by a self-titled full-length album. An initial world tour, "Make the World Rage Again," made a huge international impact; as a result, its 2019 outing is riddled with major festival dates all across Europe, including Wacken Open Air, Boomtown Fair, Pukkelpop and Festival Vilar De Mouros.
The Musical Uprising: Prophets of Rage
In addition to all of the instrumentalists from Rage Against the Machine (Tom Morello, Tim Commerford and Brad Wilk), Prophets of Rage features B-Real, Chuck D and DJ Lord. The primary commonality between all members is their philosophical employment of music as a tool for enacting social change. Activism is a prominent theme that has played a significant role in the artists' past releases, and this anti-establishment anger is fully fleshed out on stage by Prophets of Rage. To make its point abundantly clear, the band's eponymous first single was unexpectedly dropped to coincide with the 2016 Republican National Convention, and it was showcased in tandem at a concert being played simultaneously to rally against the event.
Where can I buy Prophets of Rage tickets?
Prophets of Rage tickets can be found at StubHub – the world's most substantial database of event tickets – and its calendar is frequently updated with new shows and tour announcements.
Besides Prophets of Rage, what are Tom Morello's other projects?
In addition to Prophets of Rage, the guitarist has also founded Street Sweeper Social Club with Boots Riley of The Coup. He has his own acoustic blues-folk project, The Nightwatchman, and he is a consistent contributor with Bruce Springsteen and the E Street Band. The three Rage Against the Machine bandmates were also in Audioslave with Chris Cornell from Soundgarden.
What other projects do other members from Prophets of Rage have?
Prophets of Rage is part of a deeply interconnected musical web. Affiliated acts include Confrontation Camp, Xzibit, LL Cool J, Snoop Dogg, Vanilla Ice, Ludacris, Immortal Technique, Sister Souljah, KRS-One, Living Colour, Fine Arts Militia, Psycho Realm and Ice Cube.
Why isn't Zack de la Rocha in Prophets of Rage?
Rage Against the Machine's frontman has been elusive from the public stage since the group stopped recording new material, and Prophets of Rage partially formed in response to his lack of interest in releasing more music. His scant appearances have included brief cameos on tracks by Run the Jewels, Saul Williams, The Roots, Blackalicious, Deltron 3030 and Trent Reznor. He also formed One Day as a Lion with Jon Theodore of The Mars Volta.
What songs are featured in a Prophets of Rage setlist?
In addition to performing most of its original material, Prophets of Rage typically plays "How I Could Just Kill a Man," "Fight the Power" and "Like a Stone." The latter has been played with Serj Tankian from System of a Down. Rage Against the Machine songs are also featured heavily with renditions of "Killing in the Name Of," "Guerrilla Radio," "Sleep Now in the Fire," "Bullet in the Head," "Testify," "Take the Power Back," "Freedom," "Bulls on Parade," "People of the Sun," "Bombtrack" and "Know Your Enemy."
What musicians are similar to Prophets of Rage?
Prophets of Rage fans also tend to like Slipknot, Tool, Run-D.M.C., Papa Roach, Limp Bizkit, Linkin Park and Beastie Boys.
Back to Top
Epic events and incredible deals straight to your inbox.