There aren't any Events on the horizon right now.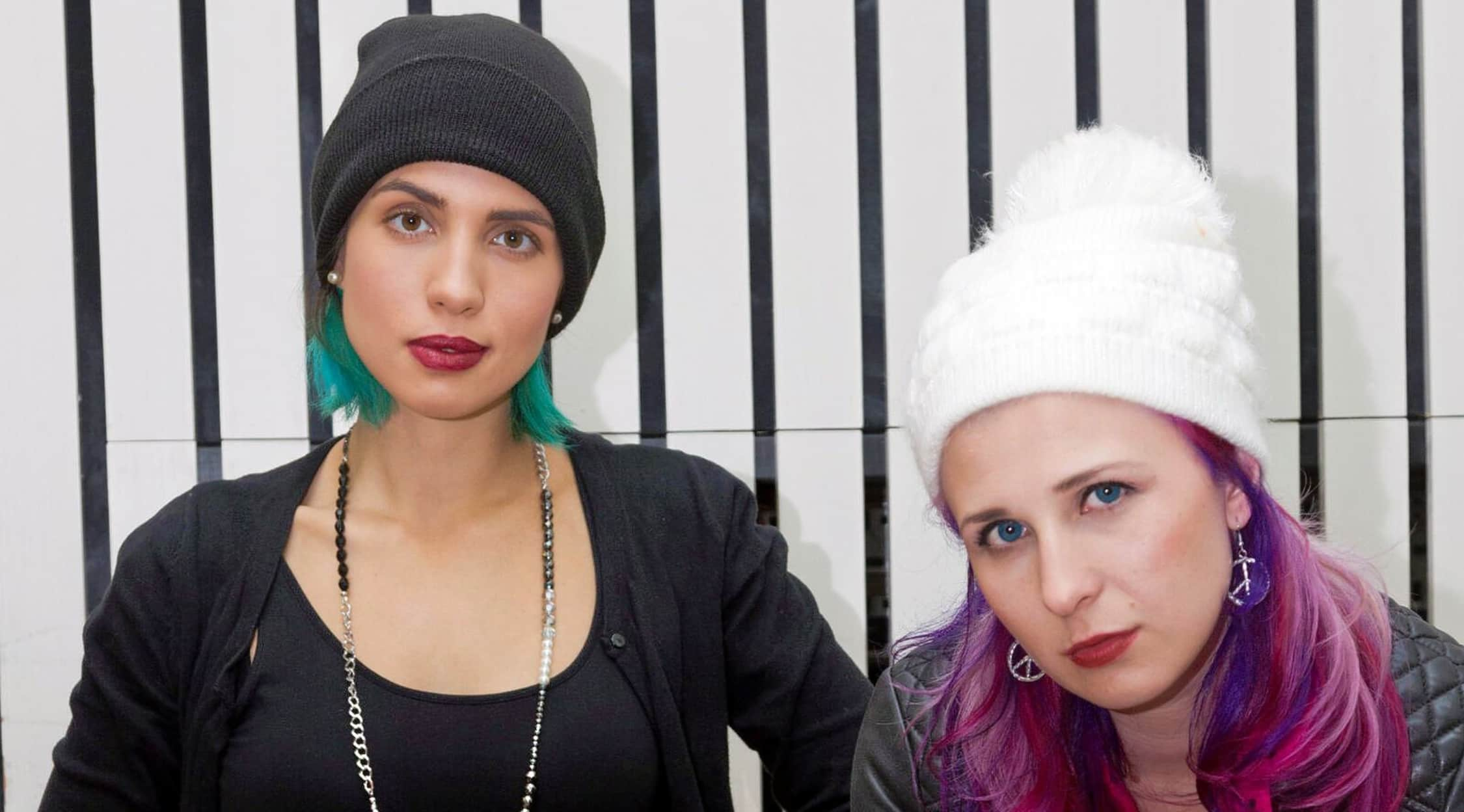 Alamy
Pussy Riot Tickets
Pussy Riot Schedule
Their controversial name paves the way for what you would expect at a Pussy Riot performance. This Russian feminist punk rock protest outfit covers hot topics like LGBT rights and consistently makes their way to headlines across the planet with their views on Vladimir Putin and the Russian Orthodox church. Pussy Riot has raised their public profile by utilizing guerrilla performance tactics, popping up in curious, unexpected public places.
Best known for their socially and politically charged lyrics and animated live stage performances, a Pussy Riot concert is anything but predictable and boring. They promise an unforgettable experience – delivering a show so over-the-top and controversial that you will be talking about it with your friends long after it's over. Pussy Riot definitely knows how to boost the energy levels of a restless crowd with their meaningful lyrics and charismatic presence. So head out for a night of intense music by Pussy Riot. The concert experience is nothing short of phenomenal, as any fan can tell you, but it's still something that you have to embrace if you want to truly appreciate.
The always-provocative Pussy Riot is headed for the Royce Hall/UCLA - Los Angeles in California. Keep tabs on all of Pussy Riot's upcoming shows by signing up for StubHub's event updates. That way, you'll always be in the know when Pussy Riot or any of your favorite groups are headed to your hometown. Don't wait, and check out StubHub now for Pussy Riot and other punk bands!
Pussy Riot Background
Russian-based Pussy Riot first took shape back in 2011. The group branched out of Voina, a performance art crew based in Moscow. Comprised of a rotating cast of nearly a dozen members ranging in age from 20-33, Pussy Riot was described by AllMusic as being a "feminist performance art collective and occasional punk band."
Pussy Riot gave the public a glimpse of their politically charged material for the first time in the fall of 2011. Donned in masks, the group of women played "Osvobodi Bruschatku," which means "Release the Cobblestones." What made the performance even more alluring is that they performed it from the top of a subway scaffold in Moscow as well as from the top of trolley cars, all while ripping feather pillows apart. The group followed up their intriguing debut public performance with another rooftop performance - this time from an automobile display. They performed "Kropotkin Vodka," which borrows its name from Peter Kropotkin, the Russian anarcho-communist. In December 2011, Pussy Riot climbed to the top of a garage located next to the Moscow Detention Center No. 1 prison to showcase "Smert tyurme, svobodu protestu" ("Death To Prison, Freedom To Protests"). Their performance was a hit with prisoners, who cheered Pussy Riot members on from their cells.
A year later, Pussy Riot gained international notoriety when members were incarcerated for expressing opposition to the re-election of Vladimir Putin, the Russian president. From 2012 on, Pussy Riot's plight drew the attention of support of singers Madonna and Bjork. In 2014, Nadezhda Tolokonnikova and Maria Alyokhina filed suits in the European Court of Human Rights.
Pussy Riot Discography
Pussy Riot is credited with five videos and seven songs. They haven't issued any traditional records but their tunes are readily available for access on several Internet sites.
Pussy Riot Trivia
Some of Pussy Riot's members have made appearances on popular TV shows. For instance Maria Alyokhina and Nadezhada Tolokonnikova were in House of Cards, cast as themselves. Tolokonnikova also appeared in I Love You And That Makes Me God.
In early 2013, Roast Beef Productions issued a film on Pussy Riot. The documentary included footage from court as well as discussions with the relatives of the band members. The British documentary film was short listed for an Academy Award in 2014 but didn't make the final cut as a nominee.
Pussy Riot Concert Experience
The outspoken members of Pussy Riot have plenty up their sleeves to make their live shows something that you'll never forget! Their irrefutable stage presence exceed all expectations. This group takes their music and lyrics with sincerity and respect.
If you're ready for an all-out display of hard-hitting music, what are you waiting for? Get tickets from StubHub and be part of the action when the notorious Pussy Riot heads to the big stage! Pussy Riot is a renowned band that certainly knows how to make waves and you can join in the action with tickets to see them live in concert! Don't pass up your opportunity, and reserve your tickets today right here through StubHub before it's too late! StubHub has the most up-to-date information when it comes to venue details, ticket availability, concert listings and more. So, what are you waiting for? Take a look at StubHub for Pussy Riot tickets now!
Back to Top
Epic events and incredible deals straight to your inbox.