There aren't any Events on the horizon right now.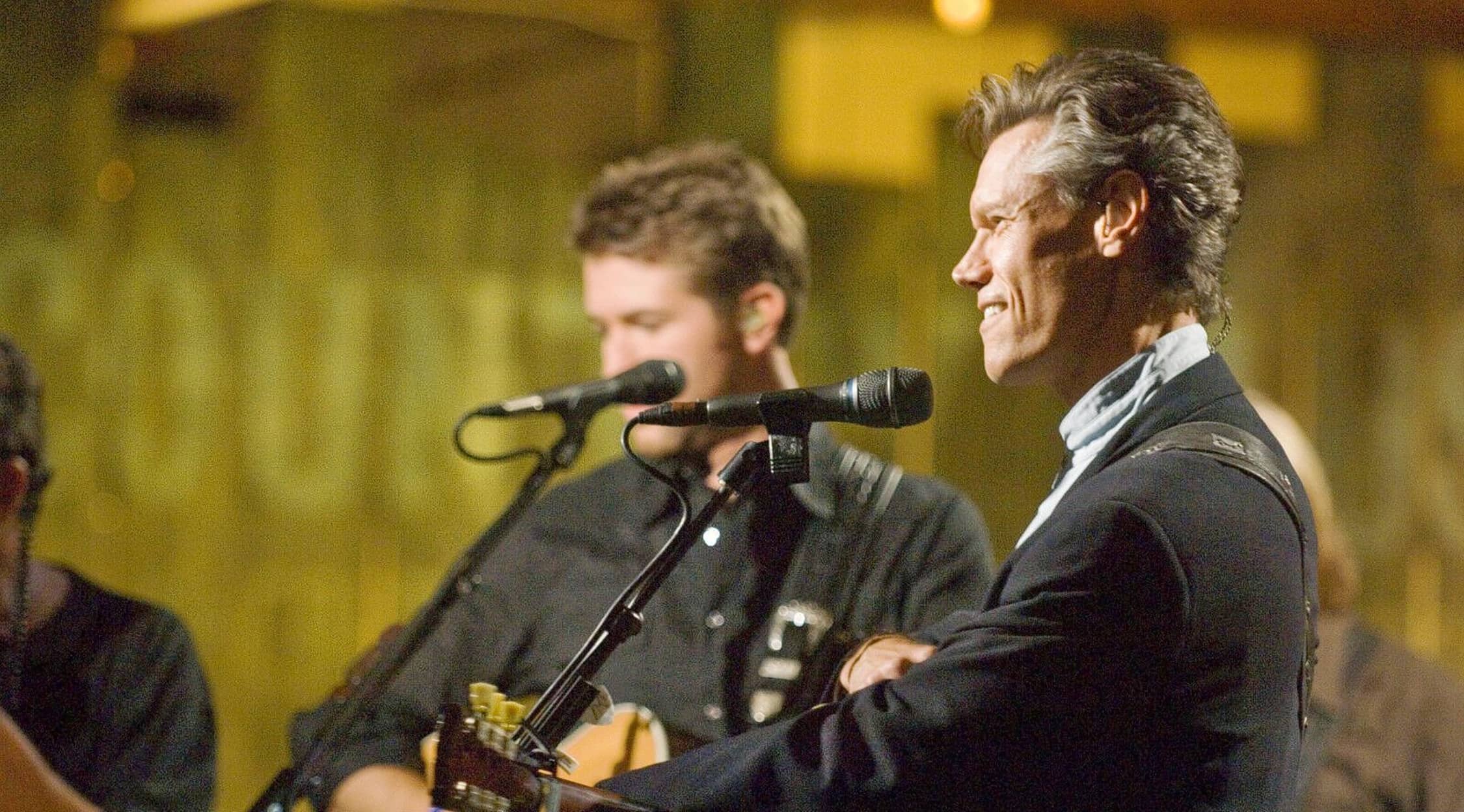 Rovi
Randy Travis Tickets
Randy Travis Tickets
Randy Travis, a singer, guitarist, actor and songwriter who had struggled in the early days of his career in country music, got his big break in 1985 when he was signed to Warner Bros. Records. His breakthrough album, Storms of Life, reached the No. 1 spot on the country charts and sold more than 5 million albums. In total, he has racked up seven Grammys along with having 29 singles in the Top 10 on the country charts and 16 on the Billboard charts. In 2003, he released two albums, Rise and Shine and Worship & Faith, that were the best commercial successes of his life as they both reached the Top 10 in both charts. Throughout his career, he has charted with five No. 1 hits and 15 Top 10 hits, many of which you'll hear during a live concert performance from this baritone singer.
From Bad Boy to Country Star
Born in 1959 in Marshville, N.C., Travis began his career with a bit of a bad-boy streak. He dropped out of high school and worked in construction and as a short-order cook. He was arrested as a juvenile delinquent for offenses including auto theft and burglary. After his musical career took off in the '80s, Travis expanded his entertainment repertoire in the '90s to include acting. He has made debuts on both the big screen and the small screen. Some of the best-known movies and television shows on which he has been featured include Touched By an Angel, Sabrina, the Teenage Witch, Deep Impact, The Rainmaker, National Treasure: Book of Secrets, Maverick, Texas Rangers, Matlock and King of the Hill. During the past decade, his career was marred by setbacks. In 2012, he was arrested for drunk driving. In 2013, he was treated for congestive heart failure followed by a stroke. He spent years recovering, having to learn how to speak, walk, sing and play the guitar again. All his hard work paid off in 2016 when he was inducted into the Country Music Hall of Fame and was able to sing "Amazing Grace" at the ceremony. His book chronicling his ups and downs, Forever and Ever, Amen: A Memoir of Music, Faith, and Braving the Storms of Life, was published in May 2019.
Where can I buy Randy Travis tickets?
Buy your tickets to Randy Travis concerts at StubHub, the world's largest ticketing marketplace, and enjoy peace of mind with its FanProtect guarantee.
When will Randy Travis be performing at a venue near me?
While there are no concerts scheduled at this time, when Randy Travis tours, you can find a concert near you through StubHub at venues such as the Bridgestone Arena in Nashville, Tenn., and the Count Basie Center for the Arts in Red Bank, NJ.
What type of guitar playing does Randy Travis use in his music?
Randy Travis uses the guitar style called country strumming that is quite common in traditional and classic country music.
Does Randy Travis only sing country music?
For the majority of his career, Travis was known for singing the classic songs that resonate with millions of country music lovers. Today, he also sings faith-based Christian country songs that are equally popular with his fans.
What can you expect from a current Randy Travis concert setlist?
You can expect many Randy Travis favorites and some of his more recent Christian country songs, such as "Diggin' Up Bones," "I Told You So," "He Walked on Water" and "If I Didn't Have You."
Who were Randy Travis's musical influences, and which artists has he inspired?
As a child, Travis was inspired by country music legends Hank Williams, Gene Autry and Lefty Frizell. He has in turn encouraged a new generation of musicians to return to the classic sounds of country, including Travis Tritt, Garth Brooks and Clint Black.
Back to Top
Epic events and incredible deals straight to your inbox.