We didn't find anything nearby, but here's what's happening in other cities.
There aren't any events on the horizon right now.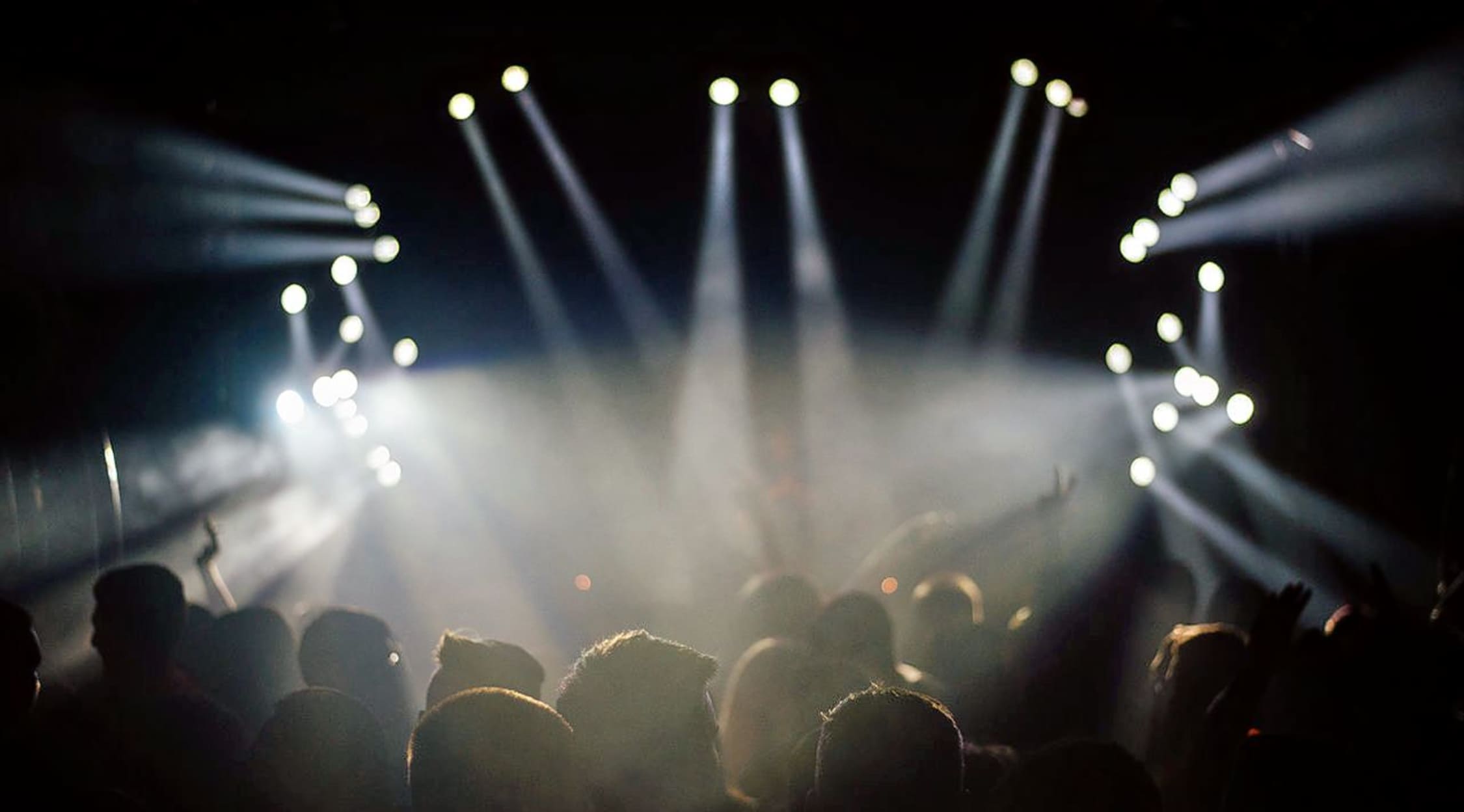 Stocksy
RapCaviar Live Tickets
Rap Caviar Live Tickets
From the curators of one the top playlists on one of the most popular streaming services in the world comes an exciting series of live concerts. Rap Caviar, a playlist with more than 11 million followers on Spotify, is providing the artists featured on a more tangible platform. The concert series, which began in 2017, helps to promote the fresh faces of hip-hop along with the genre's newest hits.
From the Digital to the Physical
The playlist, which has contributed to the meteoric rise of hip-hop in the public consciousness, began in Spotify's early days. Tuma Basa, who currently serves as YouTube's director of urban music, helped to win the nascent playlist broad recognition when he took the reins in 2015. The playlist went on to become a cultural touchstone, helping to make the careers of Migos, Lil Uzi Vert and more. Hits like "Panda" and "Bad and Boujee" rocketed to the top of the Billboard Hot 100 list after being featured on Rap Caviar. In 2017, "The Most Influential Playlist in Music," according to Vulture broadened its horizons with Rap Caviar Live. This innovative real-world tour, featuring some of the most conspicuous emcees today, represented a step forward. These live performances foster immediate, exciting experiences with some of the most influential artists in hip-hop, helping them to establish more personal connections with their broad fan base.
Where can I buy Rap Caviar Live tickets?
You can buy Rap Caviar Live tickets here at StubHub. With hundreds of thousands of performers offering seats for millions of shows, this is the largest ticket vendor in the world, and with FanProtect, which ensures that your tickets are 100% valid, it's also one of the safest.
Who has performed at Rap Caviar Live?
Previous performers include stars like Chance the Rapper, Cardi B and Lil Uzi Vert. Many of the performers who have headlined Rap Caviar Live concerts through the years were the same ones that benefited from the exposure the playlist afforded them early in their careers. After being featured on the playlist, many artists, including Chance and Cardi, went on to gain international recognition, amass millions of streams and receive Grammy Awards for their work. Other performers include Migos, Playboi Carti and Mike WiLL Made-It, all of whose careers were boosted by the playlist.
How are Rap Caviar Live concerts organized?
The biggest name of the night typically headlines a Rap Caviar Live concert, while other up-and-coming artists open for and share the stage with them. Just as the digital playlist affords listeners the opportunity to become acquainted with a variety of new artists, the live concert series helps to highlight new faces and names. This onstage exposure can prove every bit as useful to fledgling emcees and even more fun and engaging to attendees than a playlist would be.
What kind of rap will I hear?
All the rappers who perform at Rap Caviar Live concerts represent the cutting-edge of the genre. Typically, the music these artists perform was written recently and showcases a contemporary sound. This music of the moment comes alive at Rap Caviar Live concerts, giving every audience member a great idea of where the genre is today.
Where has Rap Caviar Live been performed?
The Rap Caviar Live series has toured around North America, putting on concerts in such cities as New York, Chicago, Houston, Los Angeles and Toronto.
Who am I likely to see at a Rap Caviar Live concert?
Because the lineup changes so frequently, there's no way to predict exactly which artists will appear at a future Rap Caviar concert. What is certain is that those performing will be young artists and musicians who point toward where the genre is heading.
Back to Top
Epic events and incredible deals straight to your inbox.