There aren't any Events on the horizon right now.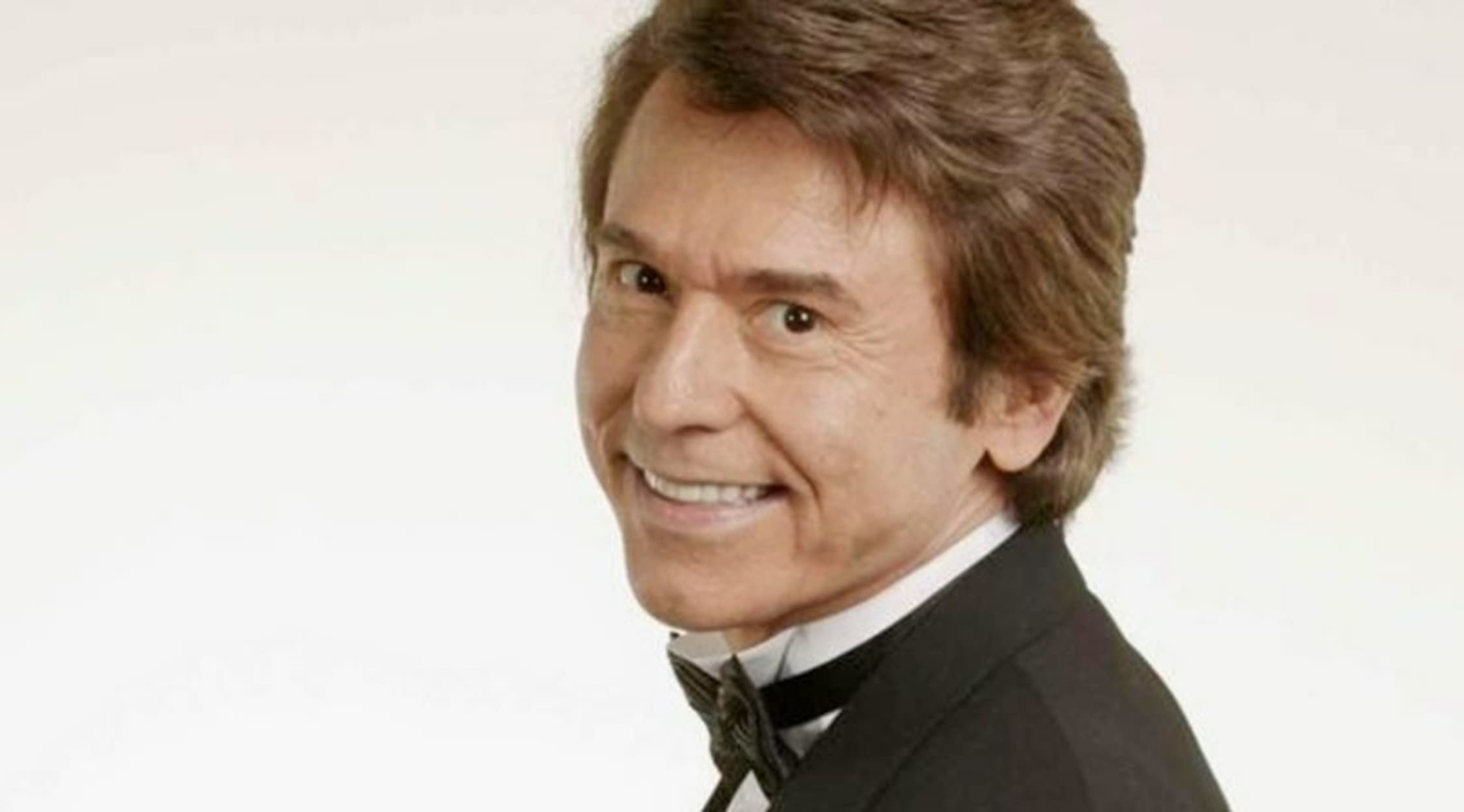 Rovi
Raphael Tickets
Raphael – The 2016 Tour
Whether Raphael is playing in the biggest theaters or the most exciting festivals, this Latin pop star delivers one of the best shows in the business. His latest tour is set to be his biggest yet and a perfect showcase of his classic and most recent songs. Don't miss this opportunity to see the biggest Latin pop star on the planet, who will be coming to such venues as the Microsoft Theater in Los Angeles, the Beacon Theatre in New York, the James L. Knight Center in Miami, and the Coliseo de Puerto Rico in Hato Rey. Get your tickets today.
About Raphael
Born on May 5, 1943 in Spain, Miguel Rafael Martos Sanchez is best-known as the internationally celebrated singer and actor Raphael. He pioneered contemporary Spanish song, and he is recognized as a significant inspiration for the wave of Spanish entertainers who have followed in later years. His vocal range in incredible, as are his abilities as a showman. He has captivated and delighted audiences all over the world for over 50 years.
Sanchez's family relocated to Madrid before he was a year old. At the age of three, he began singing. When he was four, he was part of a choir. At the age of nine, he participated in a European singing contest in Salzburg and was named the top child singer. He has named Edith Piaf and Elvis Presley among his biggest inspirations (and he recorded post-obit duets with these legends in October of 2014).
Raphael's professional singing career began with a record contract with the Philips label, based in the Netherlands. To make himself stand out and in reference to the record label, he swapped out the "f" in his name for a "ph." His first recordings were the singles "A Pesar De Todo" and "Te Voy A Contar Mi Vida." From the start, Raphael has had his own unique vocal and entertainment styles. In concert, he acts out the drama of his songs with emphatic gestures to great effect. He is also known for improvising new lyrics to his songs in order to make them more relevant for a local audience. His stage theatrics have included wearing the folk costumes and performing the folk dances of Latin America, attacking and breaking mirrors, performing flamenco dance moves, performing bullfighter moves, and more. Early in his career, he used his choral training to bring a choir boy approach to his performances.
At the age of 19, Raphael won three prizes at the renowned Benidorm International Song Festival in 1962 for the songs "Tu Conciencia," "Inmensidad," and "Llevan." Following a brief association with the Barclay label, which released a single Raphael EP, the singer moved to the Hispavox label. His creative relationship with the label head, legendary Argentinian arranger Waldo de los Rios, was long-standing. Raphael also had a long artistic partnership with Manuel Alejandro, the renowned Spanish songwriter.
In the mid-'60s, Raphael was Spain's representative at the Eurovision Song Contest. For Eurovision XII, hosted in Luxembourg, he sang "Yo Soy Aquel." For Eurovision XIII, held in Vienna, he sang "Hablemos Del Amor." He placed seventh and sixth, respectively, and did not take home any top prizes. (However, these would be the highest placements for Spain to date, and the nation finally triumphed when Massiel performed "La, La, La" the next year.) Raphael's Eurovision performances would serve as his international breakthrough, and he was now known throughout the world. He toured all over the globe in such nations as Japan, Russia, the United States, Puerto Rico, Latin America, and Europe. "Yo Soy Aquel" became his hallmark, and he solidified his worldwide star status with additional songs such as "Desde Aquel Dia," "Estuve Enamorado," "Tema De Amor," "Digan Lo Que Digan," "Mi Gran Noche," and "Cuando Tu No Estas."
The singer also launched a successful career as an actor. In 1966, he appeared in the Mario Camus film Cuando Tu No Estas, followed by Camus' films Al Ponerse El Sol and Digan Lo Que Digan. He was also cast in El Golfo, El Angel, Sin Un Adios, and Volvere A Nacer.
Raphael also developed a strong following in Central and Latin America. He has regularly recorded classic folk songs from these regions, such as "Llorona," "Sandunga," and "Huapango Torero." These three singles were most successful in Mexico.
In October of 1970, Raphael was an Ed Sullivan Show guest. For this feature, he performed "Hava Nagila" and "Hallelujah," the latter of which he sang in Italian, English, and Spanish. He returned to the show that December, performing "Balada De La Trompeta," "Cuando Llega Mi Amor," and "Somos."
In 1975, he launched his own Spanish Television series, El Mundo De Raphael, to great success. The program featured Raphael and other stars of worldwide acclaim. Raphael also hosted a radio show with his wife on which the pair interviewed noteworthy figures. He began his soap opera career in the Mexican show Donde Termina El Camino in 1978.
In the early '80s, Raphael found success with the songs "Estar Enamorado," "En Carne Viva," "Como Yo Te Amo," and "Que Tal Te Va Sin Mi." In the mid-'80s, he cut two LPs of such Jose Luis Perales tunes as "Estoy Llorando Hoy Por Ti," "Y…Come Es El," "Dile Que Vuelva," "Yo Sigo Siendo Aquel," and "Amame."
He moved from Hispavox to Columbia Records in 1987. He landed another hit in 1991 with the song "Escandalo." By the late '90s, he had signed to EMI. An autobiography, Y Manana Que, was published in 1998. In 2000, Raphael participated in a Spanish musical production of Jekyll & Hyde.
Previous Hits
Raphael's biggest hits include "Toco Madera," "Siempre Estas Diciendo Que Te Vas," "Yo Sigo Amandote," "Maravilloso, Corazon, Maravilloso," "Escandalo," and "Se Muere Por Mi La Nina."
Trivia
Raphael's nicknames include "El Ruisenor De Linares," "El Divo De Linares," and "El Nino".
The Raphael Concert Experience
Get ready for one of the freshest experiences in Latin pop today. Raphael delivers one of the most energetic and genuine performances in the business with a perfect blend of showmanship and musical talent. Whether you're enraptured by his stage theatrics or caught up in his incredible vocal range, the Raphael concert experience will be one you will not soon forget.
Back to Top