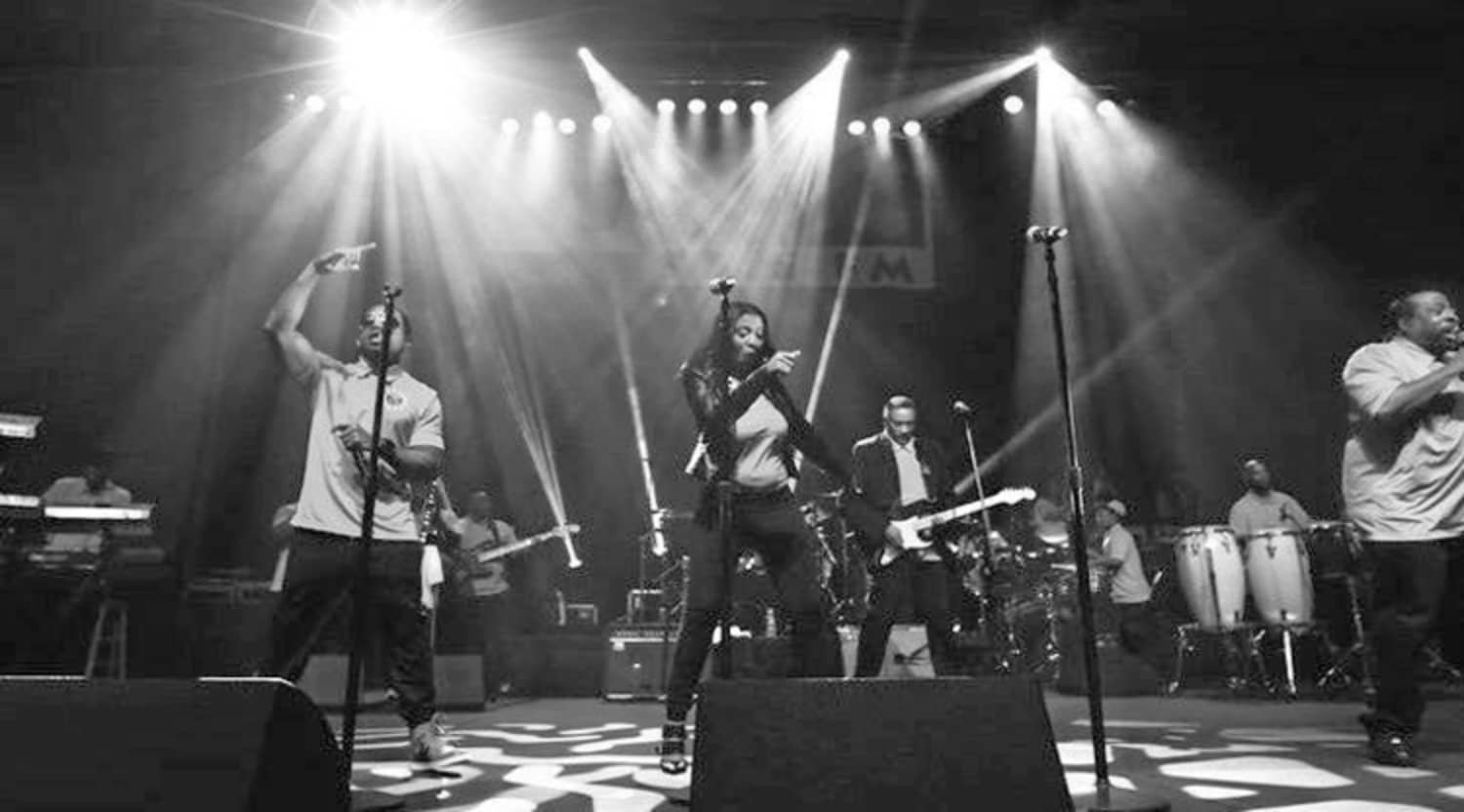 Rovi
Rare Essence Tickets
Rare Essence Tickets
With a bold mix of funk, reggae and lively call-and-response repartee between performers and audience, there is a reason Rare Essence has been "Washington D.C.'s premier Go-Go band for more than three decades." A live concert featuring Rare Essence is a ticket to rhythmic satisfaction in a party atmosphere.
About the Band
Rare Essence is an infectious mix of brass, lead guitar, bass, congas, cowbells, drums, keyboard and other instruments that weave and dovetail with vocalists and the audience to create a unique sound that began in Washington D.C. in the mid-1970s and continues today.
Quentin "Footz" Davidson founded the band as a young man in 1976, when he and fellow students Ned Neal and John Jones began playing the recreational center circuit around the D.C. area covering both R&B and Top 40 funk. In those days, they were known as the Young Dynamos.
They soon teamed up with go-go pioneer Chuck Brown to record singles like "Body Moves," which enjoyed airplay in the 1980s. However, they found that their riveting vibe was a challenge to replicate in the confines of a studio. It wasn't long until their growing fan base demanded more live performances. They began using Public Address systems to record their sound during the live performances and sold the tapes on the street and in small record shops. They sold more than 30,000 copies. Hit songs include "Lock It," "Back Up Against the Wall," "Body Snatchers" and more. Commercial recordings include We Go On and On, an album of greatest hits and the album Turn It Up!.
Despite several lineup changes and the 1994 murder of founding member Davidson, the band has performed more than 5,000 times. Musicians of note who've had the honor of Rare Essence membership include 911, and Little Benny and the Masters.
Go-Go Genre
A regional genre of music, loyal fans in what urban locals call the DMV—the D.C., Maryland, Virginia area—are largely responsible for its popularity.
Go-Go earned its name from the open-ended, non-stop style that goes and goes until the energy between audience and performers wanes. It combines funk, soul, salsa, reggae and other musical influences to create a sound that is never quite the same at any one performance. Much of its freeform format relies on the rhythmic interplay between vocalist and audience that creates an infectious energy and inspires connection, movement and dance.
Don't miss a chance to enjoy this one-of-a-kind experience. Buy your tickets to Rare Essence online at StubHub today.
Trivia
The Godfather of Go-Go was the late Chuck Brown.
Back to Top
Epic events and incredible deals straight to your inbox.