There aren't any Events on the horizon right now.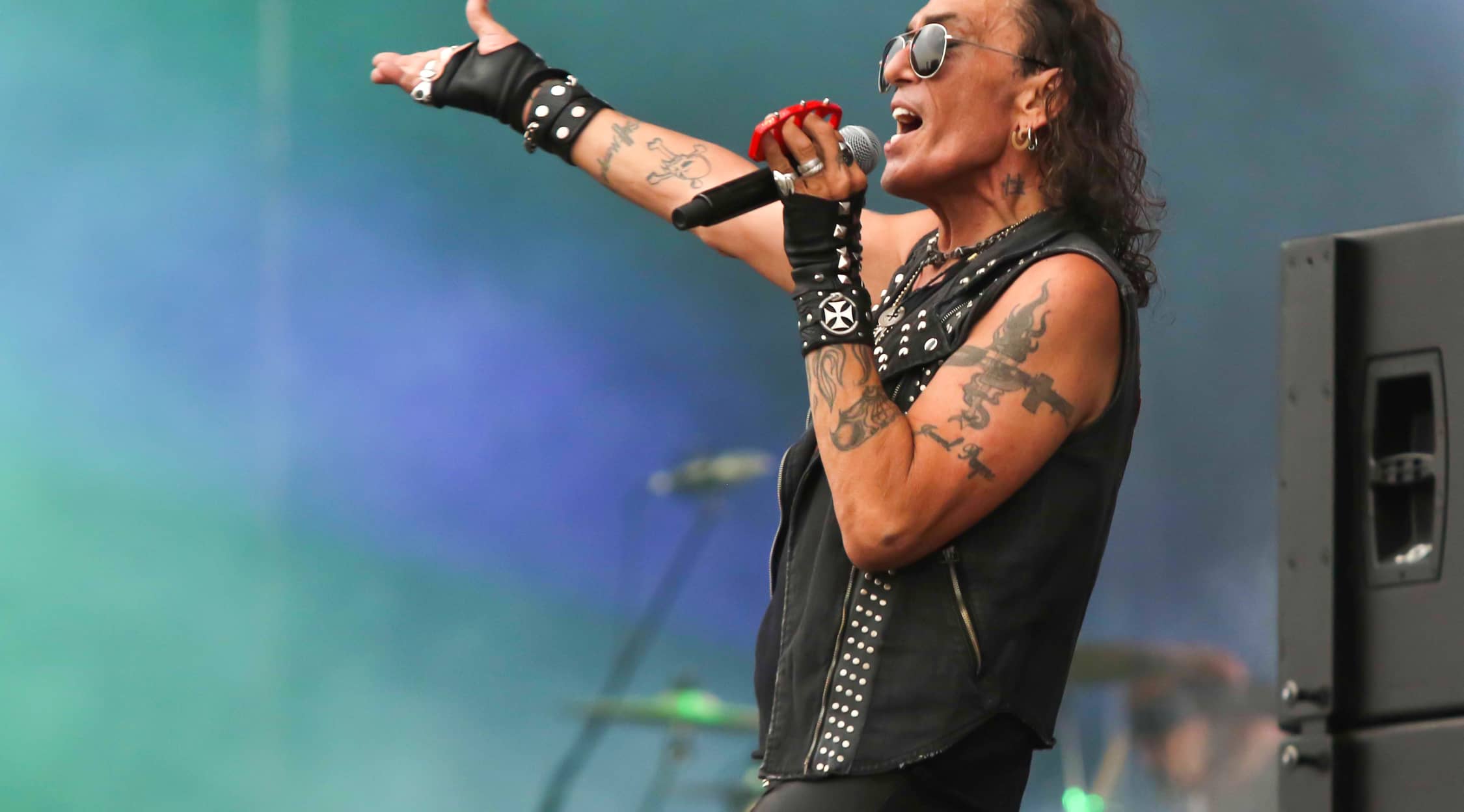 Zuma Press
Ratt Tickets
Ratt Tickets
Ratt is an American heavy metal band from Hollywood, Calif. The band saw its greatest commercial success in the '80s, and its records have been certified gold, platinum and multi-platinum by the RIAA. Ratt is one of the most influential bands to come from the Los Angeles glam metal scene. The band continues to tour and released Infestion in 2010.
Round and Round - Ratt and the Los Angeles Music Scene
In 1973, Ratt started out as a band known as Firedome. Stephen Pearcy added guitarist Robbin Crosby and performer Mickey Ratt. In 1980, the band released several demos and a live concert recording. Ratt also released a single called "Dr. Rock" and gave it out to fans at its concerts. In 1981, the band's name was shortened to Ratt. In 1983, Time Coast Music signed the band to a recording deal, and Ratt released a self-titled six-track EP entitled Ratt, which was well-received by critics and fans. In 1984, Atlantic Records signed the band to a recording deal, and Ratt started recording its first full-length album known as Out of the Cellar, and the album reached critical acclaim. "Round and Round" was played on the radio and featured on MTV. The single peaked at the No. 12 position on the Billboard Hot 100. "Wanted Man," "Back for More," and "Lack of Communication" exposed the band to a bigger worldwide audience. Out of the Cellar reached multi-platinum status by the RIAA. To continue its success, Ratt toured with other metal acts such as with Ozzy Osbourne, Motley Crue and Twisted Sister . The band continues to tour throughout the United States and Canada.
Where can I buy Ratt tickets?
If you are looking for the best seats, you can grab your Ratt tickets at StubHub, the biggest ticket marketplace in the world. With every purchase, you are protected by the StubHub FanProtect guarantee, which ensures that your ticket purchase is safe and secure.
Who are the members of Ratt?
Ratt has seen several lineup changes throughout the years. The current lineup includes Stephen Pearcy (vocals), Juna Croucier (bass), Jordan Ziff (lead guitar), Chris Sanders (rhythm guitar) and Pete Holmes (drums).
What songs might you hear at a Ratt concert?
When you attend a Ratt concert, you will definitely hear its biggest hit, "Round and Round." The band might also perform "I Want a Woman," "Back for More" and "Givin' Yourself Away." As of 2019, the group has released seven albums, so there are a variety of songs Ratt may choose to play at a concert.
What is Ratt's musical genre?
Ratt is one of the bands to popularize the glam metal movement in Los Angeles. This style of music is often called pop metal or hair metal, and it is a sub-genre of heavy metal. The music features pop-influenced hooks with heavy guitar riffs. Glam metal was very popular in the '80s due to the heavy airplay by MTV.
What can you expect at a Ratt concert?
When attending a Ratt concert, you can expect a night of exciting heavy metal music played on a stage that showcases the band's energy as well as the band's commitment to provide its fans with an unforgettable experience. You will hear Stephen Pearcy belt out your favorite tunes and interact with the crowd. Ratt concerts are a great way to celebrate the feel-good era of the '80s with fellow music fans.
Is Ratt playing near me?
Ratt continues to hit the festival scene throughout the United States, and it has stopped at Sacramento's Ace of Spades and Santa Clarita's The Canyon. You can even see the band perform with other legendary musicians, including Slash.
Back to Top