We didn't find any Events nearby, but here's what's happening in other cities.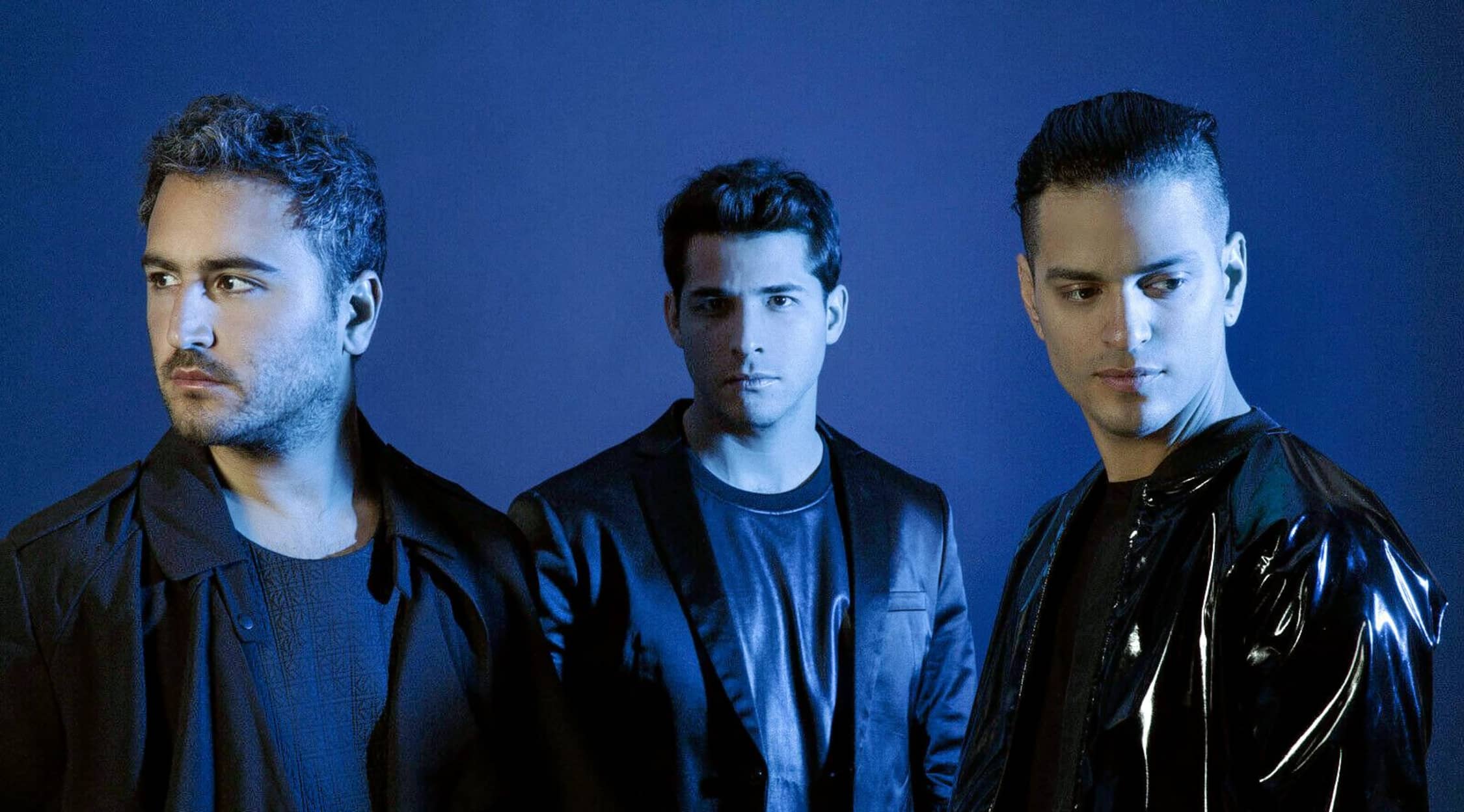 Rovi
Reik Tickets
Reik Tickets
Named for the art of "raking" fingers across the strings of a guitar, Reik is a three-piece pop ensemble that plays their audience's heartstrings. In 2019, the band was awarded Latin Pop Song of the Year by the Latin Billboard Music Awards for their hit track "Me Niego." Fans of Reik know them for soulful melodies, cheerful attitudes and radio hits across the Spanish-speaking world.
Latin Ballads for the Ages
Following the release of their debut album Reik in 2005, the band topped the Mexican charts three times in a row with singles "Yo Quisiera," "Qué Vida La Mía" and "Noviembre Sin Ti." Their album went gold almost immediately and platinum within a few years; Reik quickly found themselves a household name in both Mexico and the United States. They received four different awards from MTV Video Music Awards Latinoamérica in 2005 and earned a Latin Grammy in 2009. When "Me Niego" came out in 2018, the group was again showered with awards and nominations.
Where can I buy Reik tickets?
Buy Reik tickets for the band's upcoming shows at StubHub. StubHub is the largest marketplace to buy and sell tickets, and they offer a 100% guarantee with your tickets, so you can have peace of mind knowing you'll get refunded if the event gets cancelled.
What kind of music does Reik play?
Reik's music is best defined as Latin pop-rock. This band combines classical and romantic tones with modern elements to create amazing pop ballads. Some of their songs are upbeat, poppy and fun while others are melancholy, soulful and emotional. Guitarists Eguia and Espinoza create an atmosphere with their acoustic and electric combo. Once the scene is set, Navarro's voice soars out and entrances the listener for the entire duration of the track.
Who are the members of Reik?
Reik is a three-piece band. The lead singer, Jesus Alberto Navarro, defines the band's sound with playful and heart wrenching vocals. Acoustic guitarist and background vocalist Julio Ramirez Eguia adds romantic and soulful elements to the mix. Electric guitarist Gilberto Bibi Marin Espinoza brings exciting and upbeat energy that has turned Reik into a modern masterpiece.
How often does Reik tour?
Reik maintains an active tour schedule. They've played at several notable venues across the United States, including a 2018 show in Madison Square Garden and a 2019 performance at the Fillmore Miami Beach. When they're not in the United States, Reik can be found touring Mexico and other parts of Latin America.
Will Reik be playing in a city near me?
Reik's tours tend to focus on Mexico and the Southwestern United States. Look for 2019 stops in Dallas, Las Vegas and Los Angeles. They'll also be playing in Buenos Aires, Tijuana, Monterrey and Mexico City.
What are Reik concerts like?
Reik's concerts are high-energy and enthusiastic. Singer Jesus Navarro knows how to work a crowd; he dances, gestures, and pulls the audience into his fantasy. Guitarists Eguia and Espinoza play with exceptional talent and keep Navarro's fast-paced performance on track. All three members of the band are considered heartthrobs, and audience members clamor to get their attention before and after the show.
What are some of Reik's most popular singles?
A list of Reik's popular singles has to include "Inolvidable," which reached the No. 3 position on Billboard's US charts in 2009. Other successful hits include "Me Niego," which made it onto the overall Hot 100 list, and "Ya Me Entere," which featured the popular singer Nicky Jam.
How many albums has Reik released?
As of 2019, Reik has released six studio albums and two live albums. Their most popular album is the 2011 release Peligro, which made it to No. 3 on both the Mexican and American Billboard charts. This recording took the band's classical style and made it a little more danceable and a lot more approachable. The result was a wildly successful set of tracks that remain on many of Reik's setlists to this day.
Back to Top
Epic events and incredible deals straight to your inbox.