There aren't any Events on the horizon right now.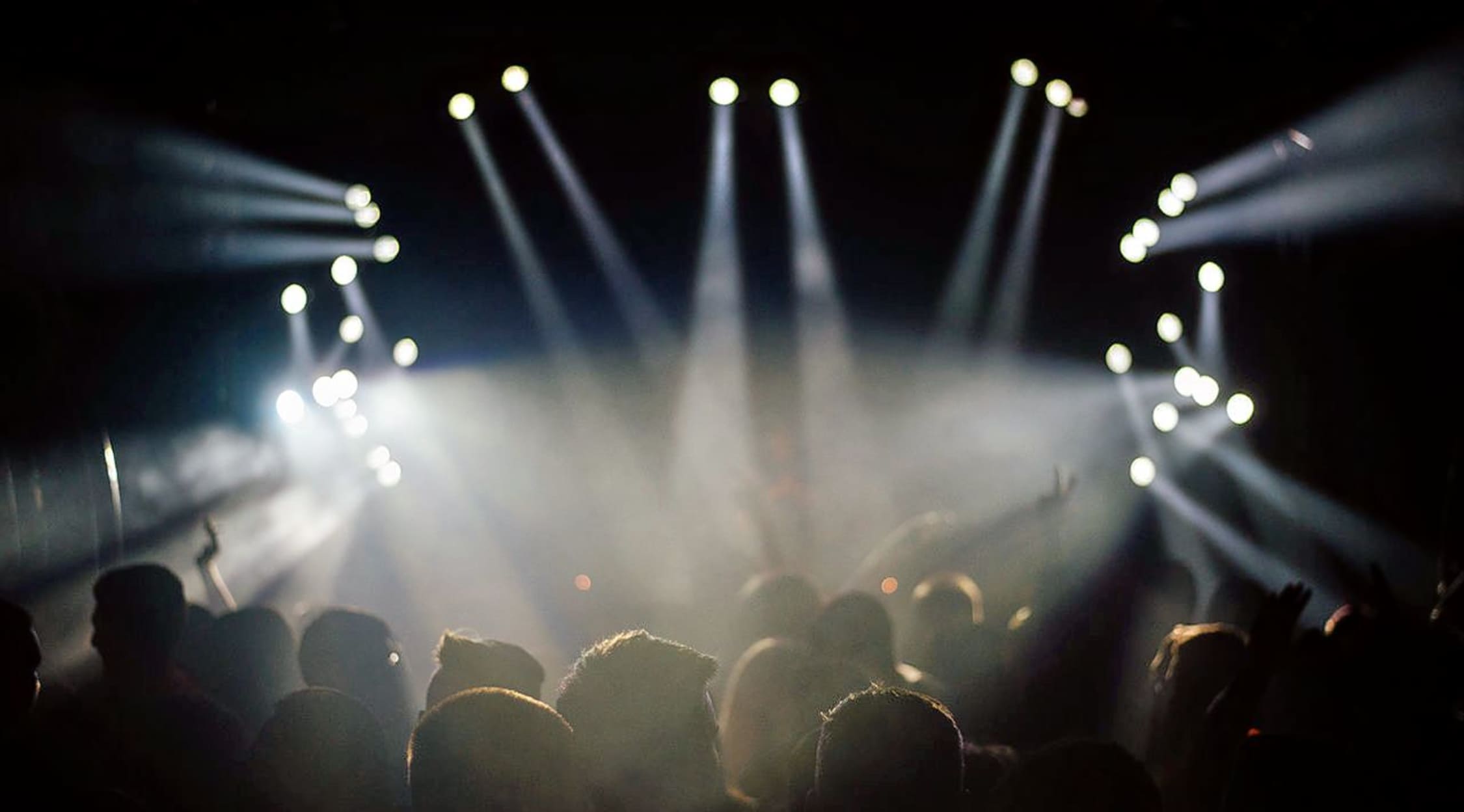 Stocksy
Rene Marie Tickets
Rene Marie – The 2016 Tour
Thrilling and changeable jazz singer Rene Marie is back on the road. She will be playing at the coolest clubs and the classiest concert halls all over North America. You can see her at The Jazz Corner in Hilton Head, the Bijou Theatre in Knoxville, The Royal Conservatory of Music in Toronto, and more! Don't miss out on your chance to see the one and only Rene Marie perform in concert. Get your tickets today!
About Rene Marie
Rene Marie: writer, actress, singer. Eartha Kitt: writer, actress, singer. There has never before been a vocal recording paying homage to the divine Kitt and her clever, sensual, and fiery interpretations of standards. With her amazing range of vocal abilities, her indomitable independent streak, and her powerful emotive resonance, Marie is the perfect artist to realize this historic project, which was released in November of 2013 on the daring, Grammy-nominated record label Motema Music. Marie's Eartha Kitt tribute, I Wanna Be Evil, is the artist's third album for the label and her tenth overall.
I Wanna Be Evil has earned the appreciation of Kitt Shapiro, Eartha Kitt's daughter. This brilliantly executed record proves Marie's reputation as one of the most provocative risk-takers among contemporary jazz divas. Featuring guest artists Wycliffe Gordon on trombone, Etienne Charles on trumpet, and Adrian Cunningham on saxophone, flute, and clarinet, I Wanna Be Evil kicks off with a mischievous cackle, followed by a ripping "I'd Rather Be Burned as a Witch", a brick house of a song that instantly finds the spirits of two audacious women merging as one. Marie then switches gears with a sly rendition of "C'est Si Bon", the song perhaps most associated with the legendary Kitt. Lesser-known cuts "Let's Do It" and "Oh, John" are next, both of which Marie infuses with a sultry regard. She puts her coruscating flourish on "Peel Me a Grape" (one of the smashes from her 1998 debut recording) before offering a timeless version of "My Heart Belongs to Daddy". Another barnburner follows in the form of the title track, which shows off Marie's playfulness. The deep, Caribbean-tinged gem "Come on-a My House" (with a percussion solo by Charles) gives way to another Kitt favorite, "Santa Baby". Marie's slow-burning interpretation is certain to become a new Christmas classic. She closes with "Weekend", a haunting original and fan favorite. Produced by Marie and veteran programmer, writer, and producer Mark Ruffin, this album features Marie's longtime band with Kevin Bales on piano; Quentin Baxter on washboard, percussion, and drums; and Elias Bailey on bass.
Marie was inspired to take on this project because she recognizes Eartha Kitt as one of America's most iconic musicians. She was an essential activist, a strong woman, and an inspiring musician in different ways. When she first moved to New York, she was homeless, and yet she became a star. Kitt was a powerful and sensual woman at a time when most women were background figures in a man's world. She was a black Hollywood actress who played Catwoman in an era where most black actors were cast in subservient roles. She challenged President Lyndon Johnson over the Vietnam War, and she bravely paid the price for her audacity. She unashamedly shared her sensuality and her fierceness, staying true to herself above all else. This kind of personal integrity can be a truly radical act, particularly for a woman.
Marie is also abashedly true to herself, earning many devotees for her outspokenness but also winning strong critical praise. Her renowned medley of "Dixie" and "Strange Fruit" dazzled many while stirring up the pot of race relations, both historic and contemporary. Her performance of "Lift Ev'ry Voice and Sing", the black national anthem set to the tune of the "Star Spangled Banner", at the opening of the 2008 State of the City address in Denver generated significant backlash and even death threats. Yet, Marie stood strong.
Marie's bravery makes her one of the nation's most compelling and interesting artists, as do her influences. Her style is a distinctly American blend of gospel, folk, blues, soul, and jazz, and it incorporates an inborn sense of theater which informs her deep and authentic interpretations of her material. An actor as well as a singer, Marie has performed Off-Broadway as part of Cherry Lane's All for One Theater Festival, in which she wrote, directed, and starred in a one-woman play about a painful and occasionally funny journey of recovery from sexual abuse.
Marie is a woman of deep humor and strength who experienced a similar journey. She was raised a Jehovah's Witness, was married at 18, and had two children by 23. She only sang occasionally. When her husband gave her an ultimatum to leave or stop singing, she chose singing over her turbulent marriage. She self-released Renaissance, her debut album, in 1998. She toured in a regional play as Ella Fitzgerald. She then started experiencing an upswing of success rarely encountered in the jazz world. She won over critics. She earned accolades such as Best International Jazz Vocal CD at the Academie du Jazz awards in France. Multiple times, she made the Billboard charts. She was a headliner at major music festivals. A talented songwriter, her preceding Motema album Black Lace Freudian Slip showcases blues-heavy original songs. Her debut for Motema, Voice of My Beautiful Country, celebrates Americana with a stunning display of vocal ability as she forges unexpected connections between various songs.
For Marie, success meaning bringing important issues in America to light. It also means showcasing musicians like Eartha Kitt who contributed to a more positive social landscape. Rene Marie has become a bold artist, and it's hard to believe it started after her 40th birthday.
Previous Hits
Rene Marie's biggest Billboard hits are her albums Voice of My Beautiful Country (2011) and I Wanna Be Evil: With Love to Eartha Kitt (2013).
Trivia
Writing one's own material in the jazz world is a bit of a deviation. Rene Marie wrote the song "This for Joe" after the manager of a club was angry that she sang originals.
The Rene Marie Concert Experience
There has never been a better time to be a fan of Rene Marie. This powerful jazz singer is back on the live circuit in fine form. Her catalog of one-of-a-kind covers and incredible self-penned originals wins over audiences every time. Whether you are soaking in the gorgeous variety of her vocals or enraptured by her incisive lyrics, Rene Marie delivers a concert that you won't soon forget.
Back to Top