-

Kennedy Center Terrace Theater, Washington, DC, US
Only 1 ticket left at lowest price
3 events in all locations
-

Kravis Center Dreyfoos Hall, West Palm Beach, FL, US
Only 4 tickets left at lowest price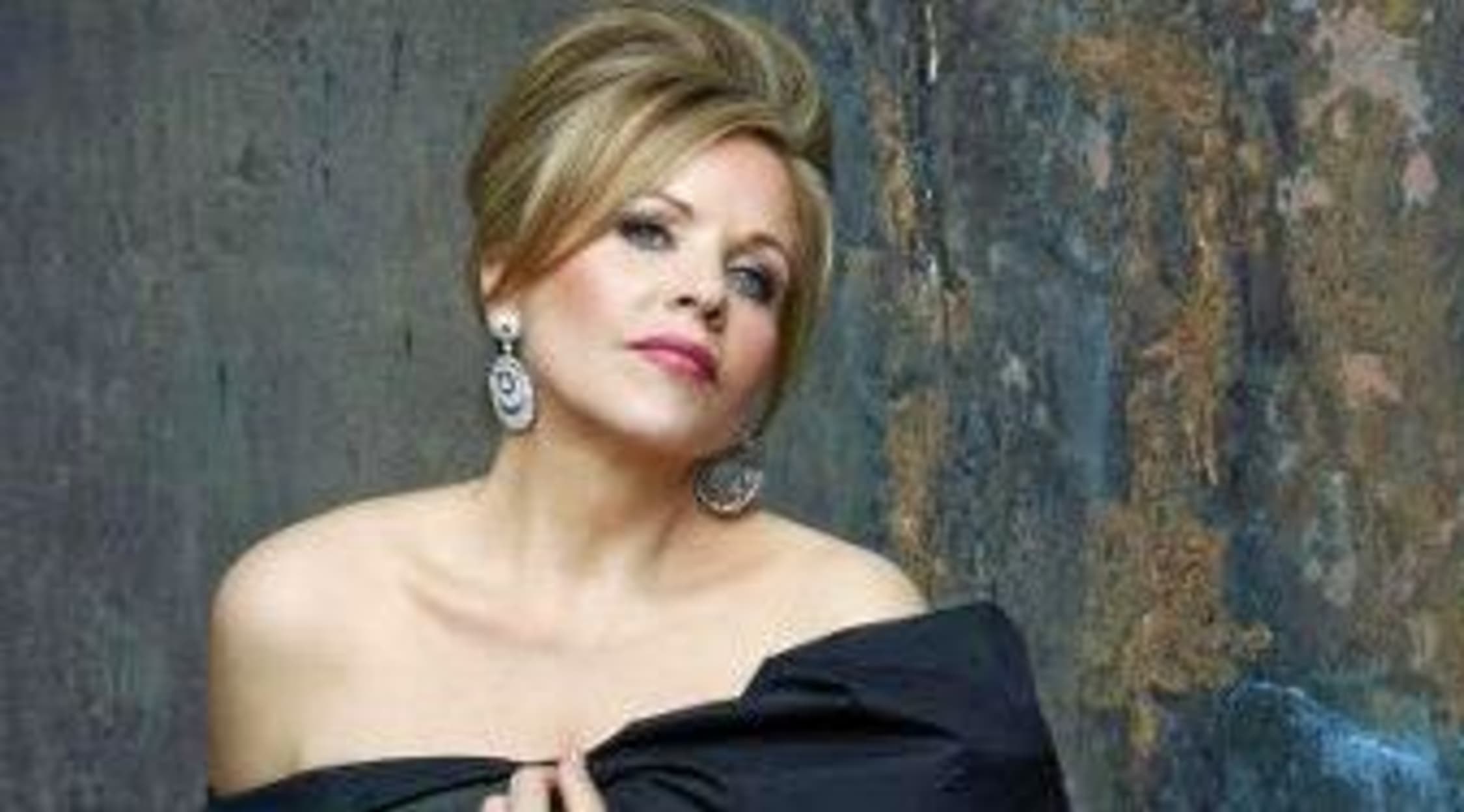 Rovi
Renee Fleming Tickets
The Schedule
Renee Fleming is one of the most renowned sopranos of her time. Her powerful voice has earned her a devoted fan base and a string of Grammy nominations. She is respected by fans and critics alike as one of the most widely lauded American singers of the late 20th and early 21st centuries. Get ready to be blown away by her fantastic vocals, and score tickets at StubHub to see her live in concert!
Fleming will embark on a cross-country tour from Mar. 19 all the way through May 4. Check StubHub to see if one of her tour dates works for you!
Once you find a show to attend, be sure to act quickly to reserve your seats. Because this is such a popular performing act, you can bet that there are going to be lots of theatergoers looking to buy tickets, so now's your chance to secure a pair before it's too late. So don't waste another minute—secure a pair of tickets with just a click of a mouse!
There's nothing like taking a break from the hustle and bustle of daily life to spend an evening out at the theatre. Whether it's a Broadway musical, rock concert, or a live speaking gig, nothing beats a night of entertainment. Live shows like this one have charmed critics and audiences alike, and they regularly sell like hotcakes. If you can make it down to the theater to see a show, you're sure to have a blast. It's a one-of-a-kind experience you definitely don't want to miss out on. Luckily, it's never been easier to book a pair of tickets. All it takes is a click of a button! Plus, make sure you keep an eye out for the most competitive prices, since there's nothing like finding a good bargain to see a spectacular show like this. StubHub offers some of the best deals out there, so why pay full price when you don't have to? Once you find a tour date and price that works for you, go ahead and secure your theater tickets with just one click! Go ahead—there's no time to waste!
The Experience
Thanks to her incredible musical talent, audiences everywhere consider Renee Fleming to be something of a national treasure. Millions of young, aspiring opera singers across the globe aspire to have a career like the one she has had. Prepare to be stunned by her musical prowess, onstage charm, and irresistible smile. Don't pass up an opportunity to see this amazing lady work a stage! Pick up a pair of tickets before they're all sold out!
Nothing beats low prices for great seats, and StubHub offers just that. It's a place where you can buy and sell tickets with ease. StubHub is always the place to go when you want to get the best seats to a show that you can find. You name the show and StubHub has tickets for it. Be sure to set up an alert so that you're in the know about the latest tour dates and venues for your favorite production. The hard part is choosing which show to attend! StubHub has your tickets to see this awe-inspiring live gig on sale right this minute, so don't wait too long—make sure you buy yours as soon as possible, because tickets are red-hot to see this amazing show. You're definitely better off scoring your seats as early as you can, so that you don't miss out on all the excitement. So what are you waiting for? Bring some of your loved ones along and enjoy a memorable night out. Head right over to StubHub to secure the best seats you can find! There's no time like now!
Trivia
Fleming appeared as the main character in the opera Lucrezia Borgia in 2000.
History
Fleming's repertoire has included selections from Richard Strauss, Mozart, Handel, French opera, jazz, and indie rock. She has performed operatic roles in Italian, German, French, Czech, and Russian, in addition to English. She is best-known for her roles as Countess Almaviva in Mozart's Le nozze di Figaro, Desdemona in Verdi's Otello, Violetta in Verdi's La traviata, the lead role in Dvořák's Rusalka, the lead role in Massenet's Manon, the lead role in Massenet's Thaïs, the lead role in Richard Strauss's Arabella, the Marschallin in Der Rosenkavalier, and the Countess in Capriccio. Fleming has earned numerous awards and accolades over the years, including the National Medal of Arts and Richard Tucker Award and the Swedish Polar Music Prize. Over the years, she has performed in countless opera houses and concert halls all over the world.
Classical opera tickets are now up for grabs at StubHub. Here's your chance to check out the wide selection of amazing musical acts. When it comes to ticket availability, venue details, and schedules, StubHub is the place to go. Secure your tickets today to see some of the greatest classical opera singers work their magic!
Back to Top