There aren't any Events on the horizon right now.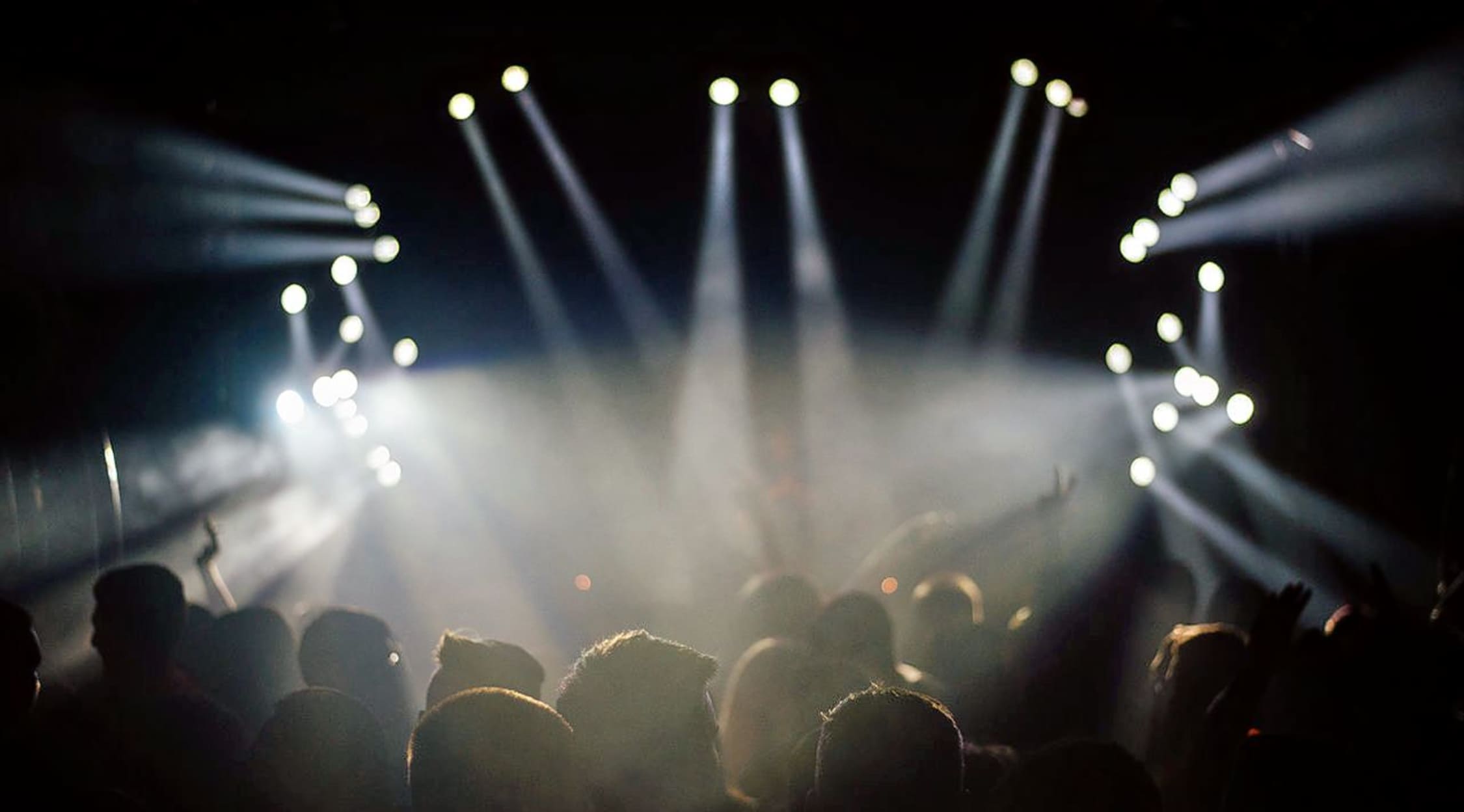 Stocksy
Retro Futura Tickets
Retro Futura Tickets
The '80s brought MTV, Wham and Madonna to the airwaves and the New Wave movement to our collective consciousness. While that era might be over, its music lives on in the form of the Retro Futura Tour. This tour, which is dedicated to all-things-'80s music and to the fans that love it, got its start in 2008. It has been going ever since. Retro Futura provides music fans with a walk down memory lane by bringing some of the '80s biggest musical acts to the stage. If you love music from that era, then you won't want to miss the next Retro Futura!
A Packaged Tour
Taking part in this event is like getting a front-row seat in front of an old jukebox filled with '80s records, except this event is even better because it's live. Retro Futura is the kind of event that allows fans to walk on sunshine with Katrina & the Waves, to melt with Modern English and do the safety dance with Ivan Doroschuk from Men Without Hats. If it sounds to you like a concert tour tailor-made for fans of the New Wave movement, then you'd be right. While it's possible to listen to all these retro acts on CD or on YouTube even, nothing can quite beat seeing these retro acts live and in person.
Where can I buy Retro Futura Tickets?
Retro Futura fans need to look no further than StubHub to find tickets to all of their favorite events. StubHub connects concert-tour aficionados, live theatrical performance fans and other entertainment buffs with event tickets and schedules.
What is a setlist like for Retro Futura?
Like most group events, Retro Futura is made up of a variety of performers, which can potentially change from year-to-year. However, it might be useful for potential ticket-buyers to read about what kinds of classic songs they can expect from an event like this. Belinda Carlile performed the following songs at the 2018 Retro Futura: "Mad About You," "Head Over Heels," "I Get Weak," "Circle in the Sand," "Leave a Light On," "Summer Rain," "Vacation," "Our Lips Are Sealed," "We Got the Beat" and "Heaven Is a Place on Earth." The band ABC sang the following songs at the 2018 event: "When Somkey Sings," "Viva Love," Poison Arrow," "That Was Then but This is Now," "(How to Be a) Millionaire," "The Night You Murdered Love," "Vanity Kills," "King Without a Crown," "All of My Heart," "Be Near Me" and "The Look of Love." Annabella Lwin from Bow Wow Wow treated event-goers to the following songs: "Baby, Oh No!" "Aphrodisiac," "Moment," "Do You Wanna Hold Me?" and "I Want Candy."
What can I expect from a Retro Futura event?
Given that the Retro Futura Tour gets billed as "America's Premiere '80s Concert Tour," it's safe to assume that you'll be treated to hours of great '80s music. The artists who join this tour made names for themselves during that era. Most of the performers are considered New Wave. They give tour attendees a large dose of nostalgia. It is a throwback from the time when MTV still played mostly music videos and when video killed the radio star and music fans were glad for it.
What performers have played at Retro Futura?
This concert tour brings together some of the coolest acts of the '80s, including Katarina from Katarina & the Waves, Belinda Carlile, Modern English, Berlin, Tony Lewis, Wang Chung, Andy Bell from Erasure, Ivan Doroschuk from Men Without Hats, Annabella Lwin, the Thompson Twins, The Human League, A Flock of Seagulls and ABC.
Where has the Retro Futura Tour stopped in the past?
In the past, the tour has stopped at a number of cities, including in Las Vegas, Nev. at Mandalay Bay Resort Event Center, in Saratoga, Calif. at the Mountain Winery and in Tuscon, Ariz. at the Anselmo Valencia Amphitheater (AVA) to name but a few. To get more information about upcoming Retro Futura Tour stops and concert schedules, be sure to look at StubHub.
Will Retro Futura play near me in the future?
As of this writing, the tour schedule for the 2020 concert has not yet been released. That said, past concert tours have spanned the country, with venue stops in the West, the Midwest, the South and the East. As such, it's likely that there will be a tour stop that is in your region of the country.
What other artists would Retro Futura fans like?
Fans of Retro Futura might like to see The Thompson Twins, Culture Club and Sting in concert.
Back to Top