REVEREND PEYTONS BIG DAMN BAND
There aren't any Events on the horizon right now.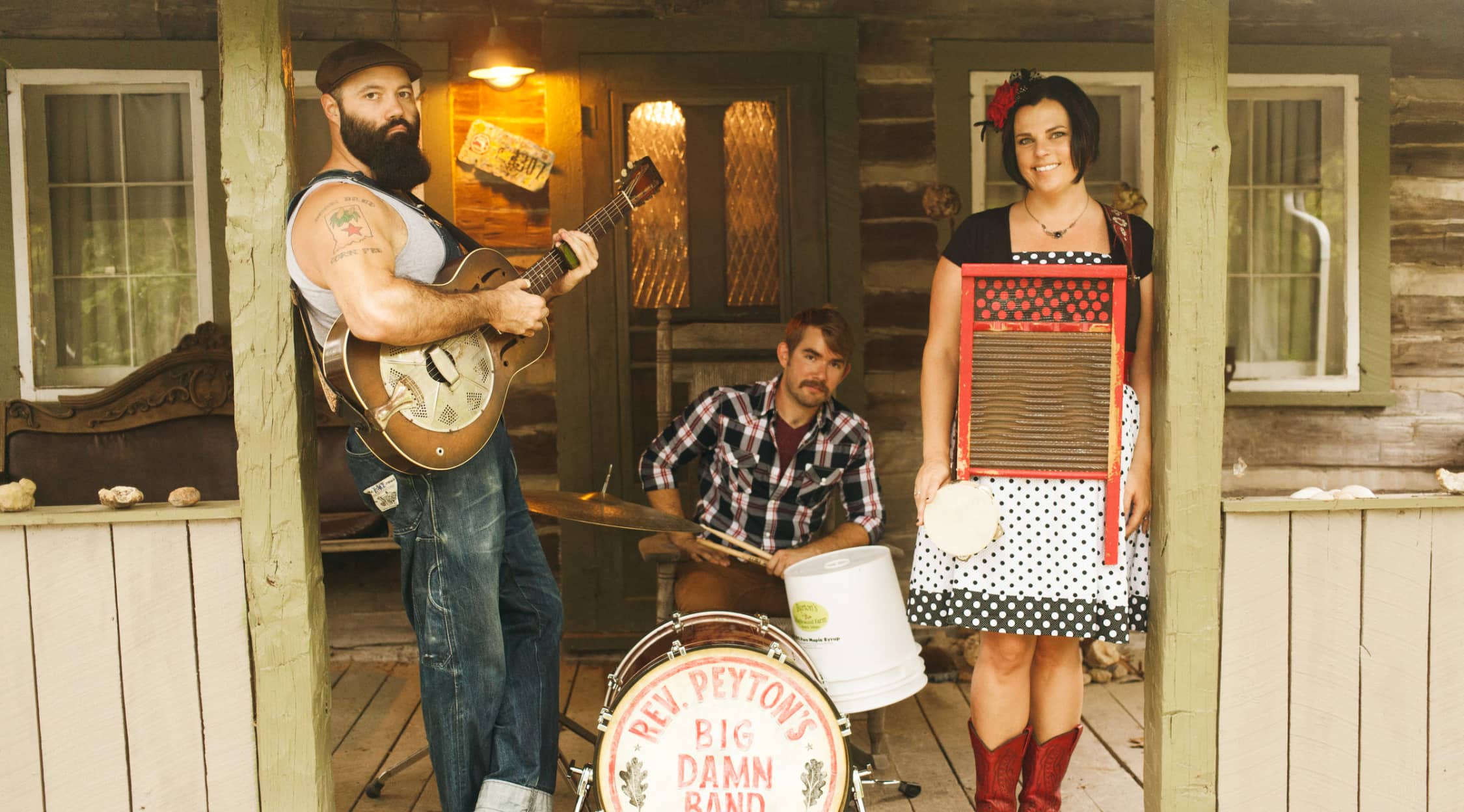 Rovi
Reverend Peytons Big Damn Band Tickets
Reverend Peytons Big Damn Band Schedule
With a collection chock-full of catchy singles that you definitely won't mind having stuck in your head, Reverend Peytons Big Damn Band have plenty up their sleeve to make their live shows something that you'll look back on fondly in the coming years. Their irrefutable talent and stage presence exceed all expectations. And, while the group takes their music with all sincerity and respect, they are able to smile, enjoy the moment and have fun with the crowd. This group is an absolute gem and to see this band live, will only make you love them even more!
If you're wondering where you can catch Reverend Peytons Big Damn Band, wonder no more! The band is headed to venues like the Taft Theatre in Cincinnati, Ohio. And don't forget, you can keep tabs on all of Reverend Peytons Big Damn Band concerts by signing up for StubHub's event updates. It only takes a few seconds. Check it out today!
Reverend Peytons Big Damn Band Background
Josh "Reverend" Peyton is the visionary behind the Reverend Peytons Big Damn Band. Hailing from Indiana, Peyton grew up on a rich musical diet of Bob Dylan, Neil Young and Jimi Hendrix - all part of his father's record collection. His father nurtured Peyton's appetite for music even more when he gifted him with a Kay guitar when Peyton was just 12 years old. Once Peyton mastered his craft, he got an amp to work with as well. Peyton founded his first musical group with the help of his brother, Jayme, and a mutual pal on bass. Billed as Drive-Thru, the band scored gigs at dances and parties. At this time, Peyton also began to expand his taste in music, taking a deep dive into the blues - both electric and country. He listened to artists like B.B. King, Charley Patton, Muddy Waters and Bukka White. Shortly after graduating from high school, Peyton was stricken with tendonitis. It was so severe that he had to quit playing guitar. Fortunately, Peyton didn't have to give up on music entirely when he had surgery done that enabled him to pick up the guitar again. Around the same time, a woman named Breezy came into his life. The two fell in love and later on, married, and also established a band together. The Big Damn Band's fold was comprised of Peyton on guitar and vocals, Jayme Peyton on drums and Breezy on washboard and vocals. The band hit the ground running, sticking to an aggressive tour schedule of more than 250 shows a year. In 2004, the group managed to squeeze in their debut album, The Pork n' Beans Collection. They released the effort on their own and were able to unload thousands of copies at their concerts. They followed their first album with Big Damn Nation (2006) and The Gospel Album (2007), which were also self-released. Eventually, Reverend Peytons Big Damn Band cinched a contract with Side One Dummy. The Whole Fam Damily served as their first release with the label in 2008. Jayme Peyton split from the band in 2009 and Aaron "Cuz" Persinger stepped in to take his place. Peyton on Patton arrived in 2011, which featured cover tunes originally done by Charley Patton. A year later, Between the Ditches dropped. Persinger was the next member to leave and was replaced by Ben "Bird Dog" Bussell in 2013. In 2014, the band went to Yazoo Records and issued So Delicious at the beginning of 2015.
Reverend Peytons Big Damn Band Albums
Reverend Peytons Big Damn Band's complete discography is comprised of The Pork 'n' Beans Collection; the Voodoo Cock EP; Big Damn Nation; The Gospel Album; The Whole Fam Damily; The Wages; Peyton on Patton; Between the Ditches; and So Delicious.
Reverend Peytons Big Damn Band Trivia
Reverend Peytons Big Damn Band have made their way to pop culture, appearing on shows like Michael Feldman's Whad'Ya Know? and were even featured as the house band on a Jerry Springer pay-per-view special. They've also been highlighted in the Bikes, Blues and Barbecue motorcycle event.
Reverend Peytons Big Damn Band Concert Experience
It's not hard to find a band like Reverend Peytons Big Damn Band because they're always on stage somewhere. You're bound to bump into them in the U.S. and Canada, and even in the U.K. and Europe. This charismatic trio plays over 250 shows annually and have shared the stage with an eclectic bunch of artists - from Flogging Molly to Dirty Dozen Brass Band. They've additionally been in front of crowds at popular festivals like Telluride, Bonnaroo, Austin City Limits and even the 2011 Sturgis Motorcycle Rally.
To get in on the fun, make sure you secure your tickets right now through StubHub. StubHub is the only ticketing outlet you need when it comes to not only concerts but to sporting events, musicals, theater productions and more. Why wait? Take a look around StubHub now!
Back to Top