We didn't find any Events nearby, but here's what's happening in other cities.
Rhiannon Giddens tour venues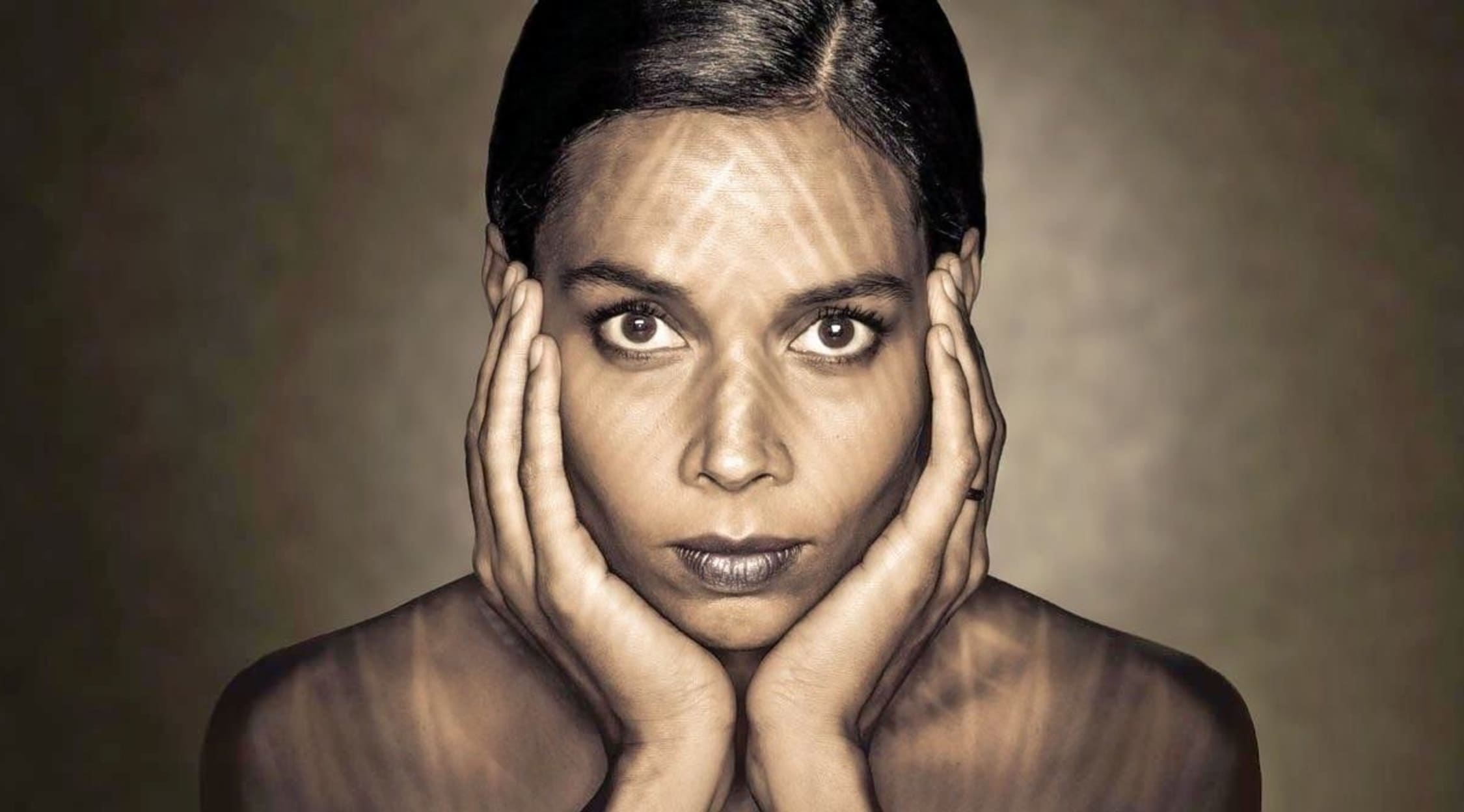 Rovi
Rhiannon Giddens Tickets
Rhiannon Giddens - The 2015 Tour
Longtime American music superstar and recent solo breakout performer Rhiannon Giddens is at it again, taking her uncontainable music talent out of the studio and onto the road as she prepares to launch one of the most exciting old time music events ever. Don't miss Rhiannon Giddens' 2015 tour when it meanders its way across North America and into a city near you, with a plethora of stops at some of the continent's finest locations including: Norfolk, CT; Edmonton, AB; Boulder, CO; Louisville, KY; Bloomington, IL; Kent, OH; and Charleston, SC. Don't see Rhiannon Giddens making her way to a music destination near you? Keep calm, carry on, and keep checking back because this modern music icon is constantly adding new events and last minute special engagements to her country trotting, ever expanding concert calendar. Her current tour dates are just a small taste of things to come as this vaunted performer kicks her 2015 tour into high gear. Stay up to date on all her latest tour updates and concert info right here at StubHub, the internet's number one destination for all of its online concert ticket needs.
First, Rhiannon Giddens will be making her 2015 summer tour debut in the far east as she makes her way to Norfolk, Connecticut, where she'll be playing a sure to be sold out event at the always bumping Infinity Hall. Located in the heart of Norfolk's crossroads of culture and nightlife, the Infinity Hall is an ideal concert destination that regularly hosts some of the biggest names in the music industry game. Next up, Rhiannon will be trotting on north to Edmonton, Alberta, where she'll be receiving top billing at the Interstellar Rodeo music festival. A hard hitting music experience that continues to get better and better each and every year, Interstellar Rodeo boasts an all star lineup of performers, led by Rhiannon Giddens but also featuring the likes of Father John Misty, Justin Townes Earle, Elle King, and many more.
Next up, the Rhiannon Giddens 2015 tour will return to solidarity as she heads to Boulder, Colorado, shaking up the Centennial State as she moves the Rockies even higher while giving a ground shaking performance at the iconic and always hard to pronounce Chautauqua Auditorium, the definitive musical epicenter of America's biggest mountain range. No tour through North America is complete without a show in downhome Louisville, Kentucky, and that is exactly where the Rhiannon Giddens 2015 tour will go as they burn the Mercury Ballroom to the ground in what just may be the biggest old rock music event to reach the venue's hallowed halls this year. Rhiannon will continue to maraud across the US of A as she heads to America's heart of hearts, in Bloomington, Illinois, to jam at the Castle Theater before she makes her way to the Kent Stage at none other than Kent, Ohio. Rhiannon will end her 2015 tour in style as she plays her final fall performance at the always bumping Charleston Music Hall, located in none other than the culture and arts capital of Charleston, South Carolina.
Whether you're a longtime Rhiannon Giddens fan or a fresh face to her legions of followers, the Rhiannon Giddens 2015 tour is a must hear music event that has hard nosed critics and diehard old time rockers shaking with anticipation. Be sure to hop aboard the Rhiannon Giddens Express when it chugs into an area near you!
About Rhiannon Giddens
Hailing from Greensboro, North Carolina, Rhiannon Giddens earned her musical stripes as one piece of the highly acclaimed Carolina Chocolate Drops, an old time country and blues group that was catapulted into the mainstream during Giddens' early performing years, with the group earning a Grammy Award for Best Traditional Folk Album in 2010. With widespread critical and commercial success secured, Rhiannon would decide to further pursue a side solo career, with 2013 being the year of Giddens as she helped bring the critically acclaimed show "Another Day, Another Time" to the stage, a music event that was hailed by critics as one of the definitive live music events of the year. She participated in the recording of the album We Are Not For Sale: Songs of Protest, a music project headed up by Jon lindsay and Caitlin Cary, and also spent time on the recording Lost on the River: The New Basement Tapes, where she was joined by legendary performers Jim James, Marcus Mumford, Taylor Goldsmith, and Elvis Costello. Rhiannon's definitive first step into the solo world came in early 2015, as she released her debut LP Tomorrow Is My Turn on the Nonesuch Records label to both critical and fan praise.
Previous Hits
On the LP We Are Not For Sale: Songs of Protest, released in 2013, Giddens recorded the track "We Rise", an a cappella hit that became one of the standout hits from the album. The album was released via Redeye Distribution and was intended to support North Carolina's National Association for the Advancement of Colored People.
Giddens' 2014 collaborative work Lost on the River: The New Basement Tapes was compiled under the artful eye of T-Bone Burnett, and is a mix and match of previously unreleased Bob Dylan tracks.
Rhiannon Giddens' debut album, Tomorrow Is My Turn, dropped in February of 2015 and featured a slew of addictive tracks that stayed true to Rhiannon's impressive musical roots, including "Black Is The Color", "She's Got You", "Tomorrow Is My Turn", "Don't Let It Trouble Your Mind", and "Hit 'em Up Style".
Trivia
Rhiannon was one of the principal members of Carolina Chocolate Drops, whose lineup today consists of Rhiannon playing alongside Hubby Jenkins, Rowan Corbett, and Malcolm Parson. The band has put out seven mainstream releases, with their albums Leaving Eden and Genuine Negro Jig hitting #1 on the US Bluegrass Albums charts as well as charting high on the US Folk, US Heatseekers, and US Billboard 200 charts.
The Rhiannon Giddens Concert Experience
Get ready for the old time folk rock event of a lifetime as the Rhiannon Giddens concert experience makes its way to an area near you, with her iconic vocals and deft musical abilities creating a musical adventure that you will never forget. Don't miss your chance to catch this rapidly rising musical star as she makes her way into the stratosphere - get your tickets today!
Back to Top
Epic events and incredible deals straight to your inbox.