We didn't find any Events nearby, but here's what's happening in other cities.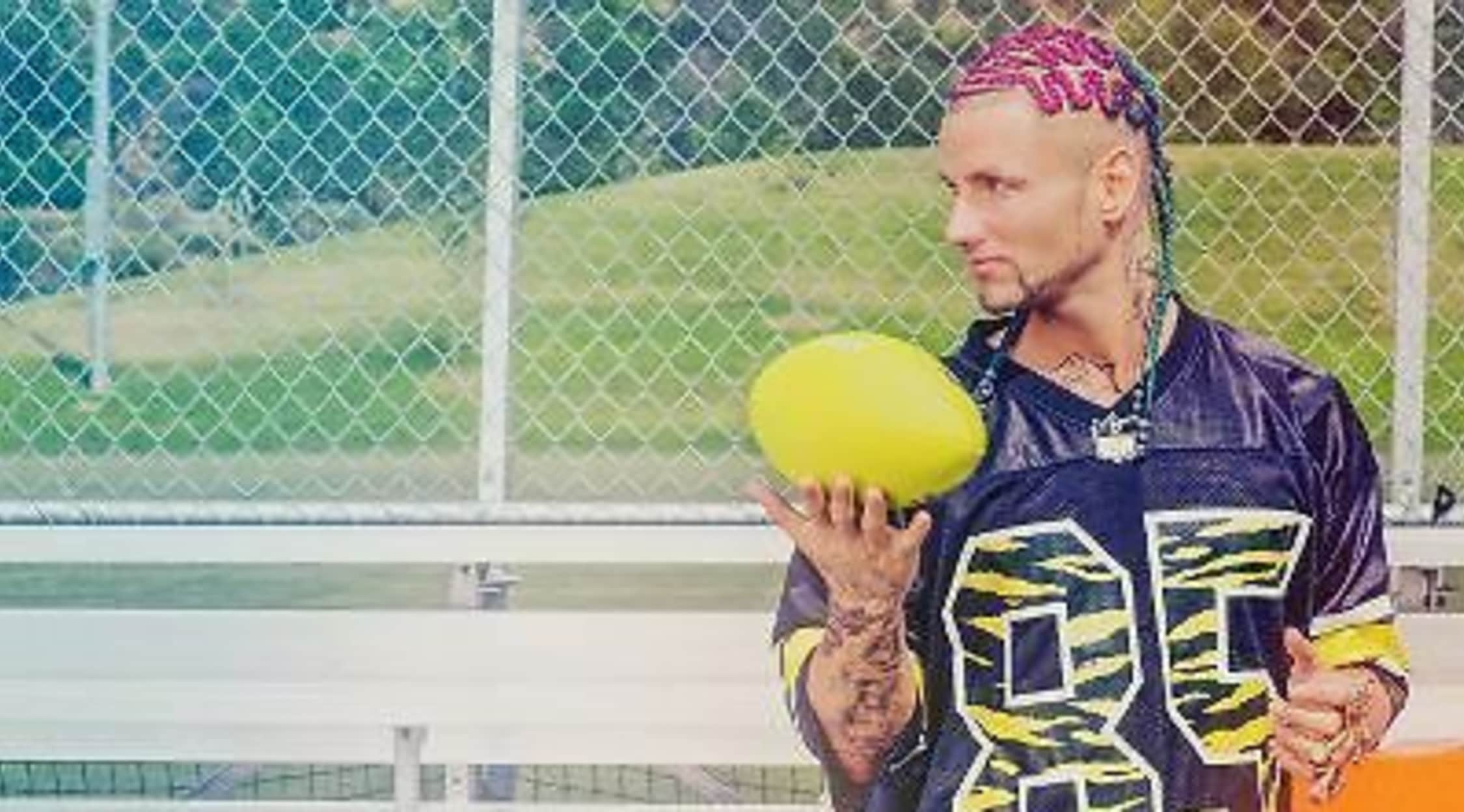 Rovi
Riff Raff Tickets
Riff Raff Schedule
Strange and untamed enough to be linked with the likes of Diplo's Mad Decent posse, Soulja Boy and O.G. Ron C., Riff Raff is credited with hits like "Jody Highroller" and "Tip Toe Wing in My Jawwdinz." Riff Raff is also recognized for rapping with Three Loco, a group comprised of Dirt Nasty and Andy Milonakis.
Riff Raff is set to take the stage at The Castle Theatre in Bloomington, Illinois; Cabooze in Minneapolis, Minnesota; Blue Moose Tap House in Iowa City, Iowa; 7 Flags Event Cetner in Clive, Iowa; and Metro in Chicago, Illinois. Keep tabs on all of Riff Raff's upcoming shows by signing up for StubHub's event updates right here!
Riff Raff Background
Horst Simco grew up just outside of Houston. His first passion was basketball, shooting hoops whenever he had the chance with other kids in his neighborhood. When his parents divorced, Simco bounced between staying with his father in Duluth, Minnesota, and his mother in Houston.
In 2001, he went to Hibbing Community College in Hibbing, Minnesota. He dropped out a couple years later and returned to Houston where he worked on establishing a distinctive identity.
In 2005, he took on the persona of Riff Raff and began rapping. He took his homespun CDs to different Houston-area malls for distribution. He cited fellow Texan rappers Paul Wall and Devin the Dude as his early inspirations. Riff Raff also leveraged the Internet and posted his songs and videos on WorldStarHipHop, MySpace and YouTube.
To boost his chances for getting on TV, Riff Raff put himself out there and auditioned regularly. Fate stepped in when he got his break on From G's to Gents - an MTV reality show. Even though he was only on the show for a short time, he used his time wisely and made a huge impression on fans, who were drawn to his flashy wardrobe and sense of humor.
Word of Riff Raff got to Simon Rex, rapper, actor, model and comedian. Rex reached out to Riff Raff after viewing one of his videos which include Riff Raff's phone number. The pair became fast friends and stepped into the studio together as Riff Raff and Dirt Nasty. Eventually they founded Three Loco, joined by Andy Milonakis (comedian). The union helped to bolster Riff Raff's image and reputation.
In 2011, Riff Raff settled down in L.A. and worked on issuing more music videos to raise his profile on the Web. By the middle of that year, Riff Raff inked a contract with S.O.D. Money Gang Inc. - Soulja Boy's record label. Riff Raff left the label when he wasn't paid or promoted.
Riff Raff had started working with Harry Fraud and Action Bronson prior to his separation with S.O.D. and their collaboration culminated into the video for "Bird on a Wire." The song caused quite a stir on the music scene and earned "the 27th best song of 2012" - a list compiled by Complex Music.
In 2012, Riff raff issued music videos for the tunes "Time," "Cuz My Gear" (with Chief Keef) and "Larry Bird." He additionally publicized that he'd be collaborating with Diplo on the album Jody Highroller. In the early summer of that year he dropped the Summer of Surf mixtape. He cinched a contract with Mad Decent, Diplo's label, around the same time. Riff Raff's latest effort is Neon Icon.
Riff Raff Albums
To date, Riff Raff has issued Neon Icon (2014).
Riff Raff Trivia
If you've seen Riff Raff, you've probably noticed his ink. His tattoos include MTV, WorldStarHipHop and NBA logos. An avid Simpsons fan, Riff Raff also has a tattoo of Bart Simpson.
Riff Raff Concert Experience
Proven to be one of the most popular rap acts of our time, Riff Raff's signature single is the tune, "Bird on a Wire." Fans appreciate Riff Raff's talent, and you will too when you secure hip-hop music tickets of your own.
Here's your chance to head out to an exciting hip-hop concert loaded with moments that you'll be talking about with friends long after it's over. We all know there are a variety of ways to get your music in today's day and age, but to see one of your favorite rap artists perform live on stage gives you a completely different perception and experience! Why miss out on the chance to listen to his lyrics and feel the beats coarse through your veins surrounded by hundreds of other fans who share in your passion for the music?
Riff Raff knows a thing or two about getting the a crowd going. So, get off the couch and head out for a night of captivating music by Riff Raff. The concert experience is nothing short of exciting, as any fan can confirm, but it's still something that you have to embrace if you want to truly appreciate. When a charismatic rapper like Riff Raff takes the stage, the vibe is ever-present, giving you plenty of reasons to click off the big-screen and head out to see it all happen up close and personal as Riff Raff looks to put on yet another fantastic show for his devout fan base.
Back to Top
Epic events and incredible deals straight to your inbox.