RINGLING BROS AND BARNUM AND BAILEY CIRCUS LEGENDS BROOKLYN
Ringling Bros and Barnum and Bailey Circus Legends Brooklyn Tickets
We didn't find anything nearby, but here's what's happening in other cities.
There aren't any events on the horizon right now.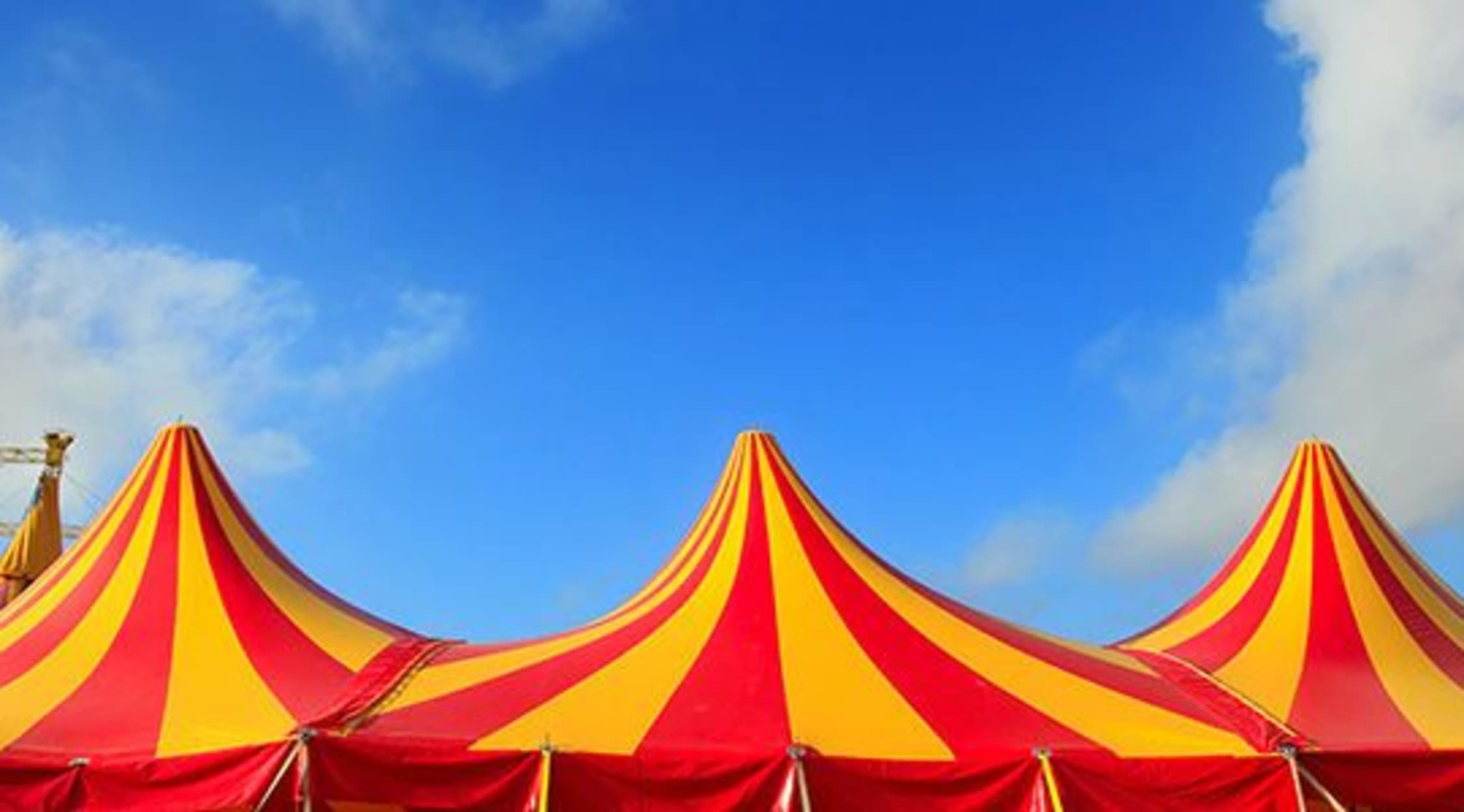 Alamy
Ringling Bros and Barnum and Bailey Circus Legends Brooklyn Tickets
The Greatest Show on Earth Comes to Brooklyn
See it all, from twirling acrobats flying at dizzying heights to death-defying stuntmen, from dancing animals to the manic antics of silly clowns. It's a world of entertainment packed into three rings. Ladies and gentlemen, children of all ages, prepare to be astounded. Let's face it, we can never get tired of these phrases. Ringling Brothers and Barnum & Bailey Circus calls us back to our childhood again and again with these very words. Now it calls us back once more. Ringling Bros and Barnum and Bailey Circus Legends is back in Brooklyn.
Plot
The Ringling Brothers and Barnum & Bailey Circus Legends Brooklyn show brings performers from all parts of the world under one roof. Motorcycle daredevils, high-wire acts, tamers of fierce tigers and lions and, of course, those wonderful Ringling Brothers clowns, are all on hand to make the experience truly unforgettable. "Legends" is certainly an accurate title for the show, as legendary beasts are summoned up from the mythological past and presented before your very eyes. See the Wooly Mammoth -- awesome in the truest sense of the word -- returned from extinction! See mighty Pegasus, the winged horse of myth! See the fabled Unicorn in all her dazzling beauty!
Cast
Ringling Brothers and Barnum & Bailey Circus is proud to bring you the Medeiros Troupe, a collection of artists from around the globe. This amazing act features eight female high-wire performers suspended 30 feet off the ground by their hair alone. These "hairialists" perform all manner of feats while dangling from their lovely locks. The Cossack Riders perform unprecedented equestrian feats, including a five-person pyramid atop a speeding stallion. See the Torres Family on eight motorcycles inside a 16-foot steel sphere, with velocities reaching up to 65 mph. Hans and Maria Klose, a husband and wife duo of dog trainers, are on hand to show off their cunning canines. Alexander Lacey brings a ferocious assortment of jungle cats, and of course, what circus would be complete without clowns? The marvelous cast of Clown Alley, featuring "boss clown" Sandor Eke, provides a hilarious contrast to the thrilling spectacles happening all around you. Every one of these performers is a veteran of the circus, with sawdust in their veins, as the saying goes. Also appearing on the bill are: Alex Petrov, master of the motorcycle high-wire; Paulo dos Santos, dancer and acrobat; Vicki Zsilak, trainer of exotic animals; Johnathan Lee Iverson, the youngest ringmaster in the history of Ringling Brothers and Barnum & Bailey Circus.
Original Author
Much has been written about the fabled promoter, showman, trickster, land developer, philanthropist and businessman known as P.T. Barnum. Despite Barnum's many talents, no other name is more closely associated with the spectacles of the big top. The Connecticut native never lived to see the circus he created with partner James Bailey merge with the famous Ringling Brothers show. He died in 1890 and was buried in a cemetery he'd designed himself many years before.
Producers
Feld Entertainment, one of the leading providers of fun family attractions, is proud to bring the circus to town once again. The company has been presenting this marvelous show since 1996, and the Feld family name has been associated with the circus for over 50 years.
Trivia
The Ringling Brothers and Barnum & Bailey partnership began in 1907, when three of the biggest names in entertainment were combined into one mega-spectacle. However, it wasn't always smooth sailing for the show. During the Great Depression, it looked as though the circus may not survive. President Roosevelt made the decision to lift restrictions on railroad travel, especially for the circus. Bolstered by the president's confidence, John Ringling North managed to bring the show through the troubled time into a whole new profitable era.
Schedule
Ringling Brothers and Barnum & Bailey Circus Legends will be in Brooklyn in the beginning of 2014. From there, the Circus will continue touring the eastern United States through late October 2014, with stops in Greenville, Newark, Uniondale, and more. Get your Ringling Brothers and Barnum & Bailey Circus Legends tickets before they reach you!
Back to Top
Epic events and incredible deals straight to your inbox.