RINGLING BROS AND BARNUM AND BAILEY CIRCUS OUT OF THIS WORLD DENVER
Ringling Bros and Barnum and Bailey Circus Out Of This World Denver Tickets
We didn't find anything nearby, but here's what's happening in other cities.
There aren't any events on the horizon right now.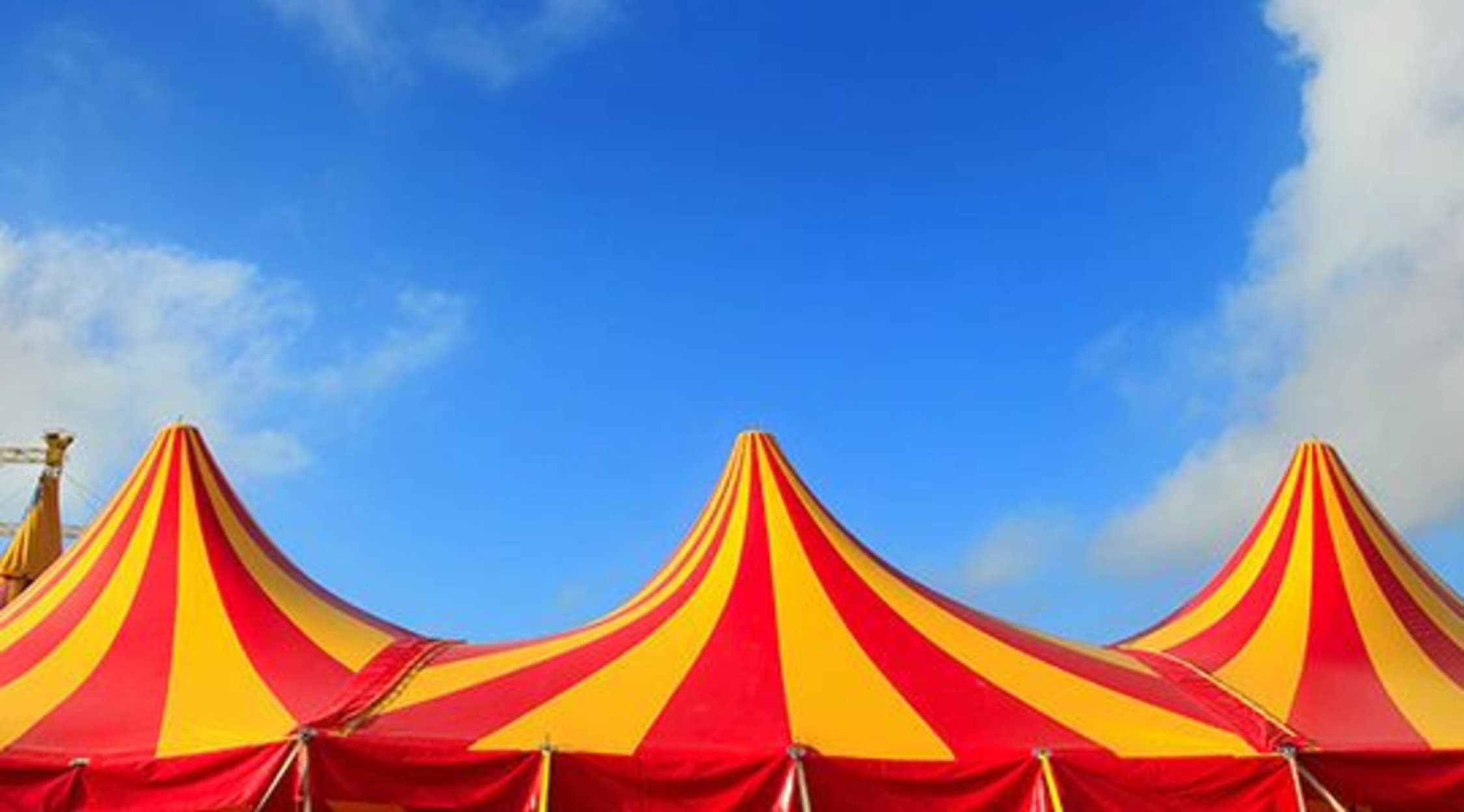 Alamy
Ringling Bros and Barnum and Bailey Circus Out Of This World Denver Tickets
Ringling Bros and Barnum and Bailey Circus Out of This World tour
The Ringling Bros. and Barnum & Bailey Circus presents, Out of This World, a space-themed circus extravaganza. The greatest show on earth takes off for the depths of space in an intergalactic adventure that will thrill kids of all ages.
About Out of This World
The storyline has the Circus Space Fleet taking to the stars and using their magic telescope to search for the greatest circus performers in the universe to bring back to entertain you and your family here on earth beneath the big top. To succeed in their mission, they must defeat, with your help, the forces of evil that want to stop this Out of This World quest. The arena is transformed into an amazing outer space milieu with stars and planets spinning and shining in the "void."
Along for the ride are the expected assortment of crazy clowns, amazing gravity-defying acrobats, and all those incredible and funny animals that visit planets and explore new vistas and landscapes of sand, water, fire and ice. Ice is a new element for the circus, and it will be showcasing incredible "thrill skaters" performing breathtaking stunts.
Since the retirement of the Asian elephants that have been such a vital part of the circus for so long, it was seen as necessary to add more dramatic elements to the show to make up for a very noticeable absence. The ice skating portions of the show were seen as a suitable addition, adding thrills and new levels of acrobatics and excitement, while not being seen as a direct competitor or replacement for those amazing elephants.
Ringling Bros. and Barnum and Bailey Circus history
The Ringling Bros. and Barnum & Bailey Circus has been entertaining audiences of all ages in one configuration or another since the 1860s. Eventually, the several different circuses merged to become the premier arena spectacle it is today. One notable aspect of this circus, the Big Top—the huge canvas tent in which the circus' main events are held amidst the equally famous three rings—has been missing from the Ringling Circus since the 1950s. The iconic image, seen in so many films and TV shows, of shirtless men driving wooden posts into the ground with sledgehammers to which the ropes are tied to raise the big tent last happened in 1956. The next year, the circus began performing in permanent venues, such as sports arenas.
Other events
Fans who purchase Ringling Bros and Barnum and Bailey Circus Out of This World Denver tickets may also be interested in performances such as Fun Home or Finding Neverland.
Back to Top