RINGLING BROS CIRCUS CIRCUS XTREME DALLAS
Ringling Bros Circus Circus Xtreme Dallas Tickets
We didn't find anything nearby, but here's what's happening in other cities.
There aren't any events on the horizon right now.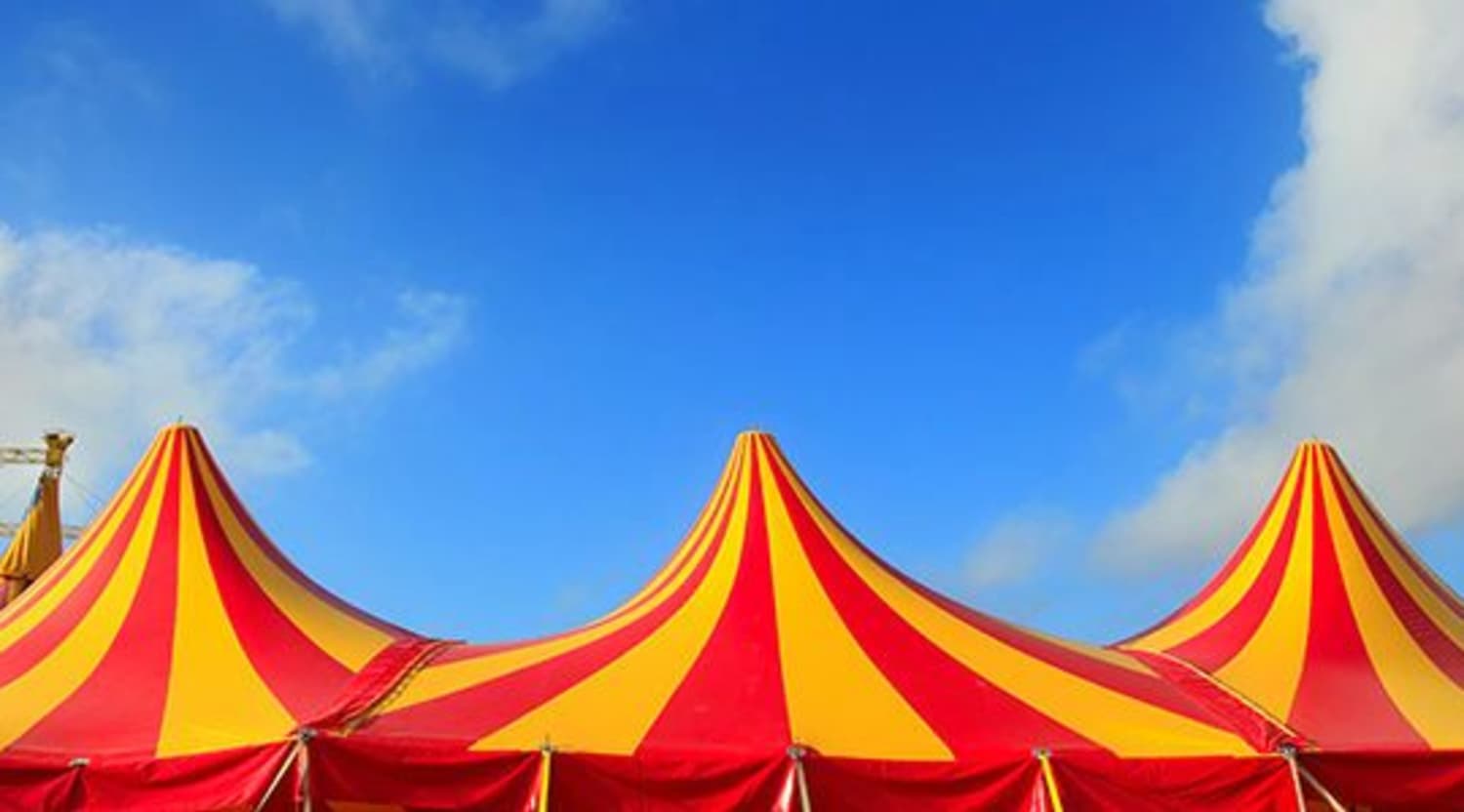 Alamy
Ringling Bros Circus Circus Xtreme Dallas Tickets
Ringling Bros Circus Circus Xtreme Dallas Plot
If your expectations of the circus include a bear in a fez riding around in a go-kart to the song "Sabre Dance," then boy will you be disappointed. The old images that we have in our heads about what a circus should be is far removed from the current model being brought to theaters and Big Tops across the country. While entertainment is still the main goal of these institutions, they've started to phase out the most antiquated of practices, including using animals for purposes other than education. Crafting some of the finest performances on the stage to leave you "ooh"ing and "ahh"ing, you'll get the opportunity to see firsthand why so many people are flocking to enjoy the Ringling Bros. Circus Circus Xtreme show when this popular production opens next near you. With more than a century of experience entertaining fans on the stage, the Ringling Bros know their craft as well as anyone. But if you aren't satisfied based on the name alone, know that you'll gain bragging rights over your friends at this show when you see the amazing performers towering above your head, performing feats that you didn't know the human body could possibly handle! Watch and see when this amazing production of the modern circus comes to a venue in your area when the Ringling Bros. Circus Circus Xtreme show is performed near you.
Ringling Bros Circus Circus Xtreme Dallas Schedule
Do you find yourself stepping in to mediate between your friends about what show to head out and see on the stage this weekend? Well don't leave the big decisions for someone else to make or then you may not get a say at all. If you're keen on heading out to catch the Ringling Bros. Circus Circus Xtreme show when it opens for the stage at the American Airlines Center in beautiful Dallas, Texas, convince your friends to buy their tickets on StubHub early so that no one in your group will have to miss out on this popular show when it's entirely sold out. The Big Top still holds plenty of draw for fans of all ages, so it's reasonable to assume that you're going to need to have your tickets in line if you're serious about viewing this production while it's still in town. Don't miss this great opportunity to share your love of the circus with the people you care the most about in your life, take a look at StubHub early and buy your tickets to enjoy the Ringling Bros. Circus Circus Xtreme show while you still can!
Ringling Bros Circus Circus Xtreme Dallas Cast
The age of running off to join the circus is no longer around, but if you're duly impressed with the skills that circus performers bring to the ring, you're going to want to make sure you're ready to see the Ringling Bros. Circus Circus Xtreme show when all of the fun comes to a venue near you. Pulling from the finest talents in the world of performance, you'll have the chance to see Alex and Irina Emelin, Andre McClain, Ashley Vargas, Clown Alley, Danguir Troupe, Dmitry Dolgikh, Nadejhda Tarasova, Duo Fusion, Duo Solys, Francleib Rodrigues, Gemma Querida Kirby, the Kiev Aerialist Enchantresses, the King Charles Troupe, Negrey Troupe, Robert Stipka, Stars of the Steel Vortex, Tabayara Maluenda, the Trampoline Tower Tumblers, and other professionals as they showcase their skills for you to enjoy! Don't let yourself miss out on such an amazing opportunity for fun this weekend, purchase your tickets to attend this show while you still have the chance.
Ringling Bros Circus Circus Xtreme Dallas Author
Many people can look back on their own childhoods and have nothing but positive memories of the amazing times that they shared with their parents and loved ones out at the theater when the most popular shows would come to town. With long lines going out the door and everyone's conversation abuzz about amazing performances they'd have the chance to see in coming days dominating the conversation, it's easy to still feel the excitement from those earliest experiences. While much has changed in those years since you were small enough to be taken by the wonderment of a trip to the theater, know that you'll have the chance to share that experience with children of your own and recapture some of those feelings by heading out to take in one of the exciting shows coming to a stage near you. For a riveting evening out that you won't soon forget about, make sure that you get your tickets in advance to enjoy the popular Ringling Bros Circus Circus Xtreme show when this amazing experience comes to a stage next in your area. The excitement of the Big Top looms, are you going to be ready with your tickets to see what the modern circus looks like? The Ringling Bros has long been one of the most trusted names in circus performance. Now that we've moved into the digital age of the 21st Century though, the Big Top of old has started to show its age. That's why the Ringling Bros. Circus Circus Xtreme show was written and created to give fans a whole new experience center-stage! In fact, this company was proud to announce their plans recently to retire their fleet of elephants by 2018 for ethical reasons, giving parents a new reason to take their kids out to experience what the modern circus has become! Come and share this great opportunity with your family by getting your tickets to enjoy the Ringling Bros. Circus Circus Xtreme show while you still can.
Ringling Bros Circus Circus Xtreme Dallas Trivia
Q: Joining forces to create one of the most celebrated joint-ventures in the history of the circus, when did the Barnum and Bailey Circus first merge with the Ringling Bros.?
A: Though originally both were completely separate circus troupes, the Barnum and Bailey Circus was purchased by the Ringling Bros in 1907. Though they operated independently for many years, they were finally merged in 1919 to bring to the stage one of the finest circus acts known to man.
Q: Making a name for themselves through various facets in entertainment, what other productions is the established Feld Entertainment company responsible for as well?
A: Feld Entertainment hosts not only shows from the Ringling Bros and Barnum and Bailey Circus, but they run Disney On Ice shows as well.
Back to Top
Epic events and incredible deals straight to your inbox.