RINGLING BROS CIRCUS CIRCUS XTREME ROCHESTER
Ringling Bros Circus Circus Xtreme Rochester Tickets
We didn't find anything nearby, but here's what's happening in other cities.
There aren't any events on the horizon right now.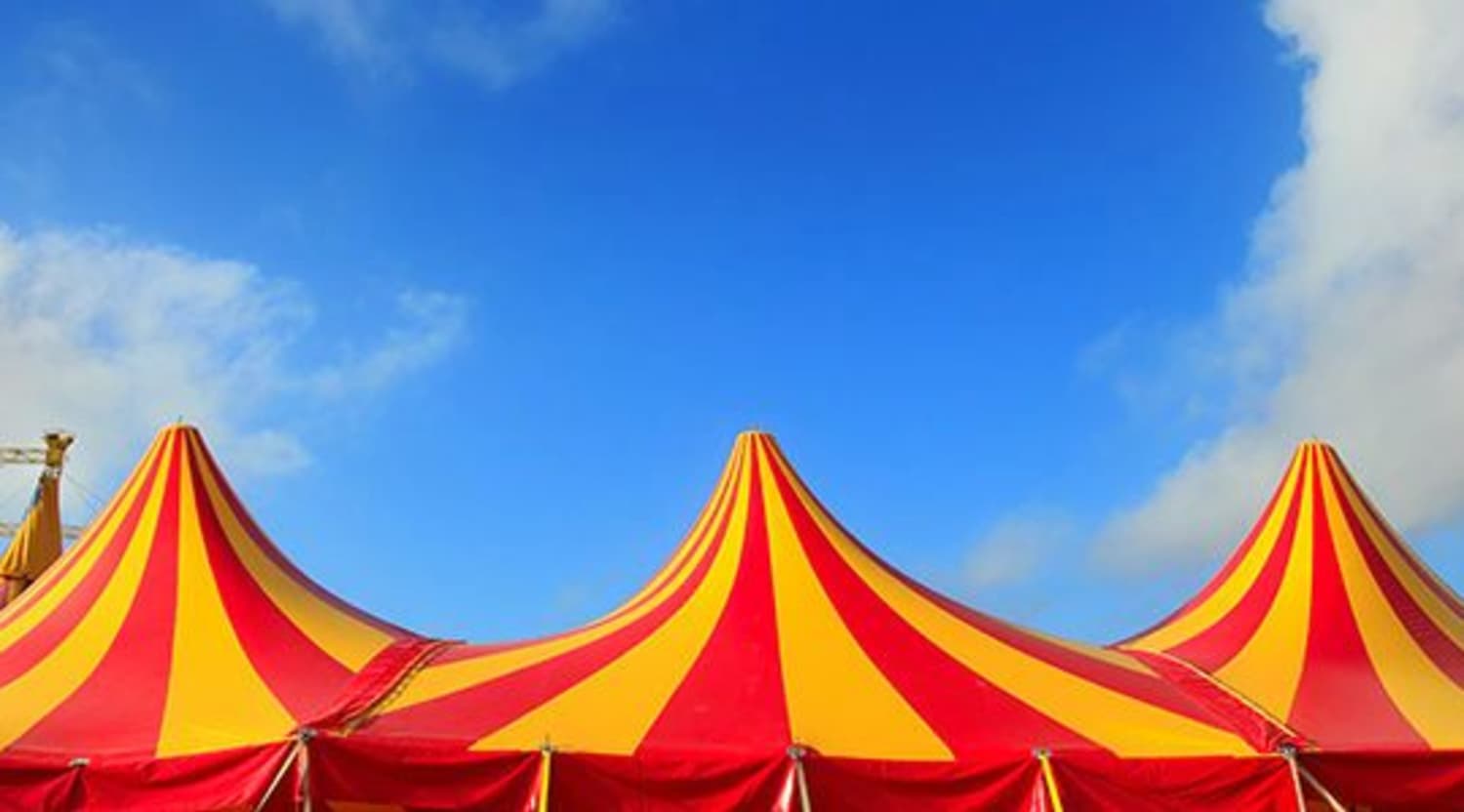 Alamy
Ringling Bros Circus Circus Xtreme Rochester Tickets
Ringling Brothers Circus Xtreme tickets
Ringling Bros and Barnum & Bailey Circus presents Circus Xtreme, one of two different circuses the company has touring the United States. The Circus Xtreme is the traditional three-ring circus taken to the next level. Thrill to the daredevil as he grapples with the power of centrifugal force while ignoring the power of gravity, all while 50 feet above the ground on an incredible spinning wheel.
Freestyle BMX Bicyclists spin, zip and jump about the arena floor. They take flight off the end of the ramp and completely flip over, to roll down the other ramp, then begin again. Aerialists seem to fly through the air, contorting and spinning, while the high wire act just walks on air, all before your very eyes.
Watch all your favorite animals, from camels to tigers to poodles, as they jump, dance and growl. Don't forget the amazing human cannonball, the ridiculous and silly clowns, and more. All presided over by the master of ceremonies himself, the Ringmaster.
Ringling Bros and Barnum & Bailey Circus
Bailey joined with Cooper to create the Cooper and Bailey Circus in the 1860s. P.T. Barnum was persuaded in 1870 to lend his money, and his name, to a circus already in existence. Cooper and Bailey and the P.T. Barnum's "Greatest Show on Earth" were chief competitors heading into the 1880s when they decided to join forces. The Barnum & Bailey Circus was born.
Five brothers in Wisconsin, named Ringling, started a circus in the 1880s. They became quite successful and purchased Barnum & Bailey from Bailey's widow. They operated the circuses independently until they decided to merge them into one show in 1919. Innovators from the start, these circuses that eventually became one, took advantage of changing times and technology. From utilizing trains, beginning in the early 1870s, to transport the circus instead of horse-drawn wagons, to adding the second and third rings to accommodate larger audiences. They also moved out of the big top tent and into permanent indoor sports arenas increasing their popularity in the 1950s.
Rochester Tickets
The multi-use, Blue Cross Arena at the War Memorial in Rochester, New York, hosts sports teams like the Rochester Nighthawks hockey team, concerts and large shows. The current arena is an expansion and upgrade of the original Rochester Community War Memorial which opened in 1955 and a reopening after renovation occurred in 1998.
Back to Top
Epic events and incredible deals straight to your inbox.