RINGLING BROS CIRCUS LEGENDS ATLANTA
Ringling Bros Circus Legends Atlanta Tickets
We didn't find anything nearby, but here's what's happening in other cities.
There aren't any events on the horizon right now.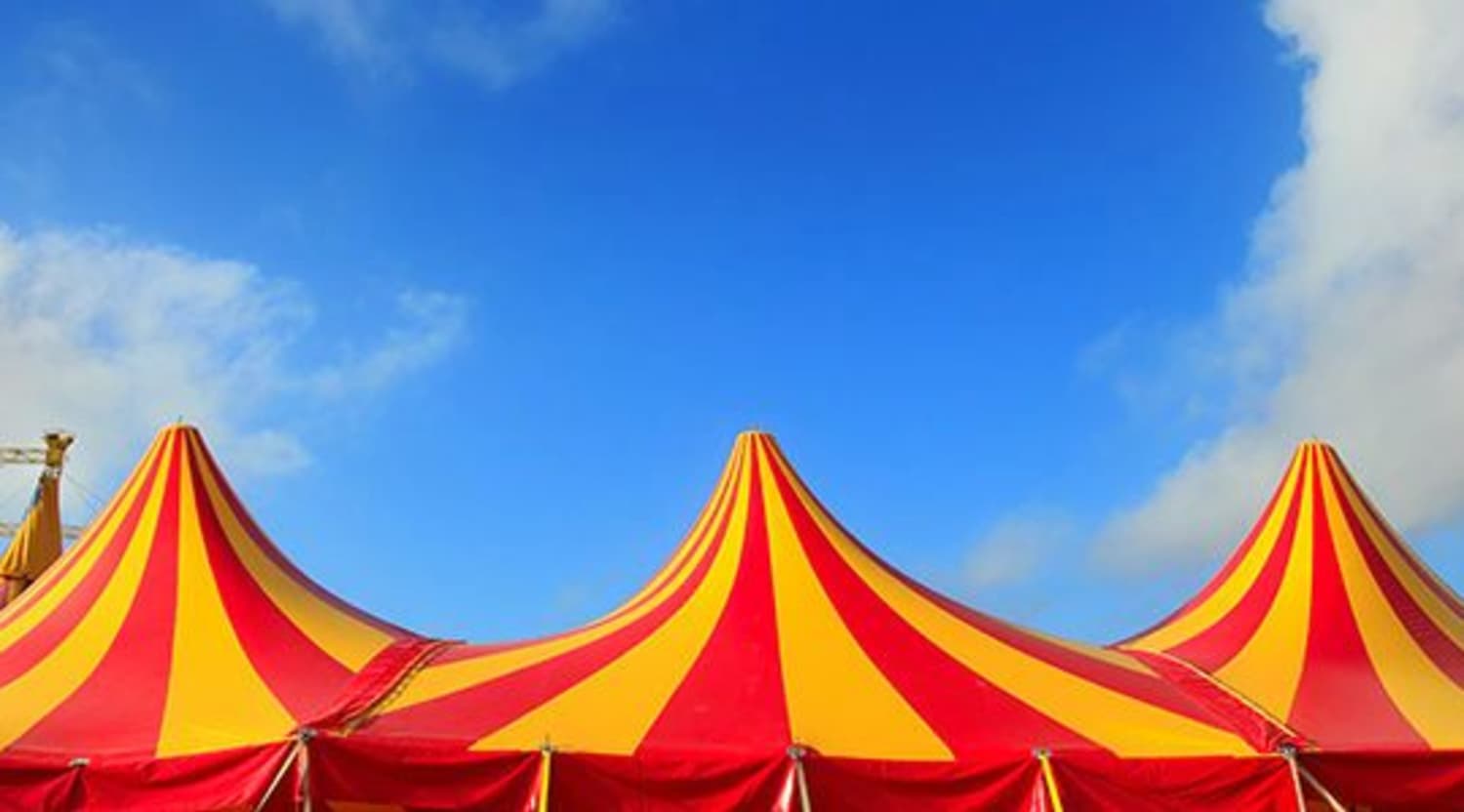 Alamy
Ringling Bros Circus Legends Atlanta Tickets
2014 Schedule
If you happen to be in the Atlanta area, get ready to see the awe-inspiring show Ringling Bros. Circus Legends! This spellbinding circus has been dazzling viewers of all ages for more than 100 years. Barnum and Bailey is an awesome show for both children and adults, treating its audience to mind-blowing feats, animal tricks, troupes of clowns, and other surprises in cities all around the world, bringing you a fun-filled experience you won't want to miss!
Here's your opportunity to find a date that works for you, and be sure to act fast when you order your seats at StubHub. Theatergoers from all around the country are flocking to get tickets to see this show, which is why you'll want to snag your tickets before it's too late! Don't wait another minute longer—order your tickets in seconds with just a click!
You don't want to miss an opportunity to enjoy an action-packed night out at the theatre. Not too many things can be as thrilling as watching a scintillating show come to life on a big stage, right before your very eyes! Whatever kind of entertainment you love, StubHub is the place that meets all your ticketing needs. Gigs like this one always sell like crazy once tickets become available. That's why it's best to hurry when you get the chance to score yours! Head on down to the theater to see a live show, and you're sure to have the time of your life. You certainly don't want to let a live show like this one pass you by. Also, you can score a pair of seats in a matter of seconds. All it takes is a click and you're good to go! Plus, you'll snag some of the lowest ticket prices out there at StubHub, so don't miss out on a bargain to witness an incredible show like this one. StubHub features some great deals for scoring the best seats possible, so snag one of them while you still have time! Once you come across a performance date that's good for you, you can snap up your theater tickets right away! Don't wait—now is the best time!
The Experience
Since 1919, Ringling Brothers and Barnum and Bailey Circus has been bringing you high-quality family entertainment. Legends is one of the most enthralling forms of circus entertainment presented to you by the Ringling Brothers franchise, and has been dazzling audiences in every city of its tour! Snag your tickets at StubHub and get ready for an irresistible experience for audiences of all ages!
Booking tickets at StubHub is easy and quick, the way ticket buying ought to be. It is the go-to outlet when you're looking to score the very best seats out there to the incredible production of your choice, whether it's a smash Broadway play or a rock and roll show. You can log on any time to score the best seats available for an action-packed night out with some of your very best friends. Plus, you can get the latest and greatest info about your favorite show or performing act, just by setting up a StubHub alert. Tickets to witness this captivating show are available right this second! Hurry and order yours soon, because tickets to see a wonderful live show like this one don't last too long, so snag your tickets while you still have time. Take some of your loved ones along, and get ready to be amazed by a truly fantastic performance! Purchase your seats while there's still some floating around, with just one click! Act fast, before time runs out!
Trivia
The Ringlings bought out the Barnum & Bailey Circus in 1907 and managed the circuses separately until 1919. By that time, Charles Edward Ringling and John Nicholas Ringling were the only remaining brothers of the five who acted as founders of the circus. They decided that it was too hard to oversee the two circuses independently, so on March 29, 1919, "Ringling Bros. and Barnum & Bailey Combined Shows" gave its first performance in New York City. Charles E. Ringling died in 1926, but the circus prospered all through the Roaring Twenties era.
History
The circus first launched back in the 19th century, and the first recorded circus show unfolded in 1871. The show has been a big hit ever since, and its popularity only fell slightly during the Great Depression. When that era came to a close, the circus got back on its feet, and fans remembered what made the show so enthralling to watch. Tickets to see the show sell like hotcakes, even quicker than those for lots of famed musical productions. Take your friends and family along to spend the day under a big top, watching skilled trapeze artists fly through the air and magicians perform a slew of tricks! Now's your opportunity to see The Greatest Show on Earth, packed to the brim with lion tamers, elephants, clowns, acrobats, and much more. Hurry over to StubHub to order your seats!
Back to Top
Epic events and incredible deals straight to your inbox.