RIVERDANCE SAN ANTONIO
Riverdance San Antonio Tickets
We didn't find anything nearby, but here's what's happening in other cities.
4 events in all locations
Only 10 tickets left at lowest price
Venues for Riverdance San Antonio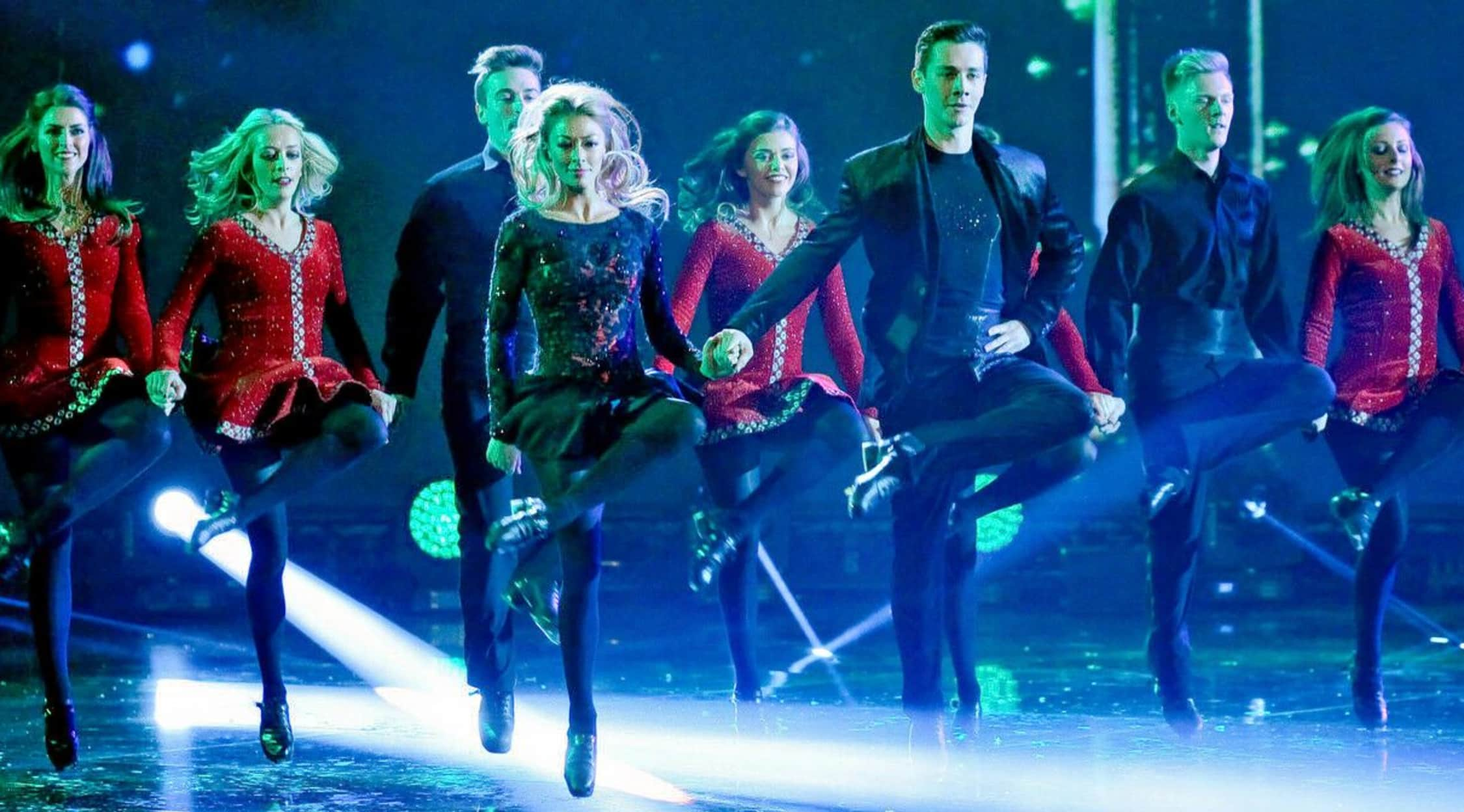 Alamy
Riverdance San Antonio Tickets
Riverdance San Antonio Plot
The staggering number of different cultural dances that have come out of the world is sure to leave any fan of human movement overwhelmed. Whether it's the gentry in Medieval times or a tribe in East Asia, every culture has developed its own unique style of performance that's sure to appeal to anyone that has a love of dance. Even pirates had a specific style of dance that was popular among nautical sailors derived from more formal maneuvers employed by Captains. But with every culture or group having its own style, it can be easy to miss some of the more impressive ones that may fall through the cracks if you've been busy learning about other dance types you may not have seen. If you're looking to see a riveting show on the stage that goes in depth into the world of Irish dance to present one of the finest dance shows to ever come to the stage, make sure you have your tickets in hand when you arrive to experience Riverdance on the stage while you still have the chance! Inspired by a routine from the 1981 Eurovision Song Contest, Riverdance is the show that started it all. Setting off a wave of interest in the world of traditional Irish dance following the debut of this production, over 25 million people have had the chance to enjoy Riverdance on the stage. With so many fans sending their praise still for a show that's over 20 years old, there must be something about this show that audiences love! Bringing on talents like John McColgan and Moya Doherty to give Michael Flatley a break from his time performing in this show, you'll be in for a real treat when you head out to explore the world of Irish dance through this production. Grab your friends and log on to StubHub so that you can secure your tickets as soon as possible, that way you won't miss out on any of the fun when Riverdance comes to a stage near you!
Riverdance San Antonio Schedule
Tired of the same old routine taking up your weekend? Have you been hoping to switch things up with your friends and head out to a show that'll be sure to deliver? Well make sure that you take advantage of your proximity to the most popular venues near you so that you can have the chance to see some of the concerts, stage shows, and sporting events that have had critics and fans up in arms with excitement! For those seeking to enjoy a production like Riverdance on the stage next at the Majestic Theatre San Antonio in beautiful San Antonio, Texas, beat the rush at the box office and head to StubHub for the tickets you'll need. You're not going to be the only one with the idea of heading out to see this classic performance on the stage. Other fans of the Irish dance world are sure to be just as eager as you are to experience this production in person, so make sure that you take advantage of all of the opportunities that you have near you by purchasing your tickets early to this popular event! Don't miss out on your chance to see Riverdance with your friends, buy your tickets today!
Riverdance San Antonio Cast
While the original cast brought such talents from the dance world as Jean Butler, Colin Dunne, Breandán de Gallaí, Joanne Doyle, Padraic Moyles, Aislinn Ryan, Pat Roddy, Eileen Martin, Conor Hayes, Sinéad McCafferty, Michael Patrick Gallagher, Susan Ginnety, Kevin McCormack, María Pages, Yolanda González Sobrado, Tarik Winston, Walter "Sundance" Freeman, and more to the stage, their hard work would pay off. Thanks to the PBS broadcast of Riverdance, the popularity of this show would take it to international fame, setting the stage for such productions as The Lord of the Dance to follow. But if you still haven't seen the original classic in person, make sure that you have your tickets ready to go when you arrive at the theater to experience Riverdance today!
Riverdance San Antonio Author
Since neolithic times, there's evidence that early man used dance as a form of expression. Though much of this knowledge has only been gleaned from artwork left behind for generations on rock walls and caves that have only been recently rediscovered, it's clear that mankind has an insatiable love for expressing ourselves using our bodies. The primal, instinctual nature of dance has led to some of the more reformed styles over the years, and if you're in the mood to take in a performance this weekend, you'll have the opportunity to expose yourself to some of the finest performers on the stage today! Give yourself the opportunity to enjoy the dance show that everyone is heading out to see this weekend by getting your tickets early to see all that the Riverdance has to offer when they perform next on a stage near you! Becoming two of the biggest figures in the world of Irish dance in the process, Bill Whelan and Dónal Lunny are still celebrating the success of Riverdance! Gaining inspiration from a piece they created for the Eurovision Song Contest, these two talents enlisted Irish folk band Planxty to create the music for this show. Bringing on Michael Flatley as the lead was the final step in creating a masterpiece, as Riverdance continues to leave audiences in awe of the amazing performances held in this show! Come and enjoy Riverdance in person by picking up your tickets through StubHub today!
Riverdance San Antonio Trivia
Q: When did Riverdance first set off the popularity of Irish dance in America upon it's debut performance?
A: The dance world changed forever when the stage production of Riverdance opened on April 30, 1994.
Q: What event did the creators of this show work on that would give them the idea for Riverdance on the stage?
A: The popular dance performance show known as Riverdance was first inspired by the performance created for the Eurovision Song Contest in Dublin, Ireland.
Back to Top
Epic events and incredible deals straight to your inbox.