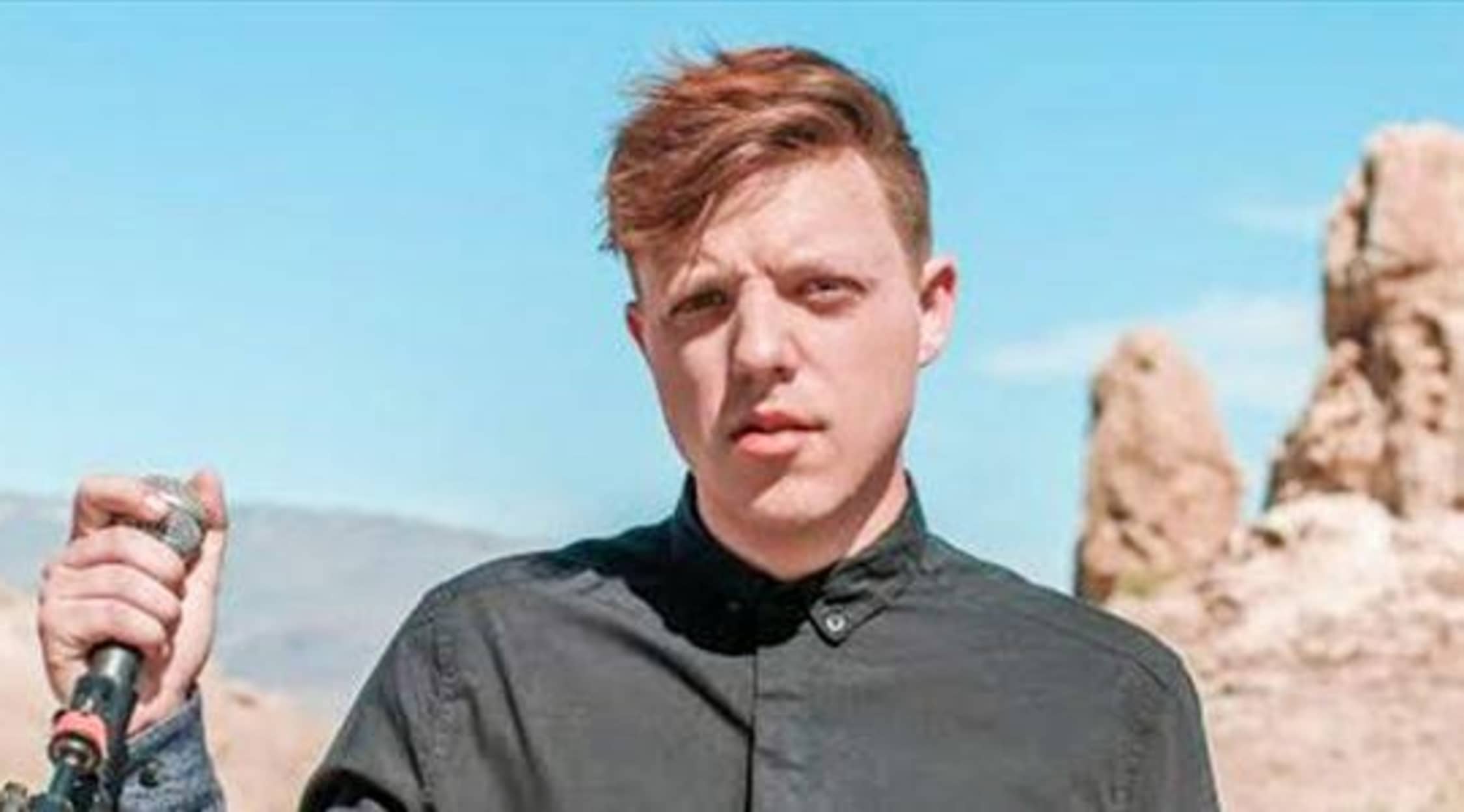 Rovi
Robert DeLong Tickets
Robert DeLong – The 2015 Tour
Up-and-coming electronic music artist Robert DeLong is back on the live circuit and better than ever before. He will be wowing crowds across the continent, crisscrossing North America to bring his impressive catalog of hit tracks to a stage in your part of the world, including: Sterling Heights, MI; Asbury Park, NJ; Toronto, ON; Montreal, QC; Buffalo and Clifton Park, NY; Millvale, PA; Chicago, IL; Columbus, OH; Madison and Milwaukee, WI; Des Moines, IA; Kansas City, MO; Boulder and Denver, CO; Indianapolis, IN; and San Francisco, CA. If you are at all interested in electronic music, you owe it to yourself to catch Robert DeLong on the ground floor of his career at one of these highly anticipated shows! If you truly cannot make it out this time around, however, don't fret. Robert DeLong will no doubt be scheduling new tour dates in the very near future and, as soon as he does, StubHub will have his updated live schedule and concert tickets. Don't miss out on the latest concert info on Robert DeLong! Stay up-to-date with StubHub, your premier source of online concert tickets.
Robert DeLong's pioneering take on electronic music always makes for one of the very best EDM shows on the live scene today. Whether he is playing at The Stone Pony in Asbury Park, the Fillmore in San Francisco, the Bluebird Theater in Denver, Wooly's in Des Moines, or any of the other iconic venues booked for his latest tour, Robert DeLong will always ratchet up the energy to deliver a stellar show. Don't miss out on your opportunity to see this rising star live and in the flesh. Get your tickets today!
About Robert DeLong
Robert Charles Edward DeLong was born on February 18, 1986. He is an American moombahton, EDM, and electronica artist from Bothell, Washington. He boasts a background in percussion and his influences come from several indie rock bands, but DeLong's main focus is on electronic music. He has issued two records with the Glassnote Records label: an EP entitled Global Concepts from 2012 and the full-length 2013 effort Just Movement. The artist's newer EP Long Way Down was issued in November in 2014. His sophomore full-length record In the Cards has been announced for September 2015, as well as a new single entitled "Don't Wait Up".
DeLong was raised in Bothell, a suburb of Seattle. His dad was a drummer. The young DeLong would perform in a number of bands in his high school years. While he was in college, he was part of the group The Denouement. After graduation, he would move to Los Angeles. His clothing and equipment usually sport his logo: an orange X. This logo, or some variation of it, is frequently painted on his face and the faces of his fans.
DeLong's musical career would begin with his drumming for indie rock groups. After being exposed to the use of electronic elements at raves, he would start adding this technology to his material. He would begin performing his kind of genre-bending music in 2010 with a laptop, a MIDI interface, keyboards, drum pads, and a full drum set. He loops his music to combine rock n' roll melodies with electronic dance beats. As he began playing a larger number of gigs (such as Baltimore's The Starscape Festival, the Silver Lake Jubilee Festival, and an opening spot for STRFKR), he would rapidly garner more attention from fans and the critics alike. WEQX, Albany's alternative rock radio station, would start a rotation of his track "Global Concepts", which would soon become the station's most requested tune. In terms of influences, DeLong cites Boards of Canada, Modest Mouse, and Death Cab for Cutie, among others. Wired magazine would describe his sound as a mixture of vocals, alternative rock, and electronic dance music that is poppy enough to keep one dancing but dissonant enough to keep one interested.
Previous Hits
Robert DeLong's biggest album so far has been Just Movement, which was released in 2013 and made it to number 18 on Billboard's Top Electronic Albums chart. Just Movement all started around 2008 with a lyric and a melody. DeLong was sitting in a car in Washington on a rainy day and recorded the tune that is featured on the record's bookend tracks on his flip phone. Later that year, he graduated from college and, with nothing to do but teach drum lessons and play drums in bands, he started feverishly composing and recording material. Sometimes he stayed up all night in his garage in Azusa laying percussion and vocal tracks, editing audio in Logic, and annoying his neighbors. Just Movement was born in the kind of existential freedom that comes when a new period in life is started. It was a philosophically open season for DeLong, and he was eschewing a lot of thoughts that were no longer helpful to him and, at the same time, trying out new ways of thinking. In doing so, he opened himself up to the idea of a "pop song" as a legitimate way of communicating lyrical and musical elements effectively. About one year later, he went to his first rave. As a drummer, he was inspired by the way loop variation and drum sounds played such a large role in pushing the melody forward on an emotional level, and also how crucial musical form was in building anticipation. These initial reflections would lead DeLong to revamp his indie-pop material with elements of EDM.
Trivia
DeLong is noted for his use of video-game peripherals, including a joystick and a Wii remote connected to his MIDI interface to experiment with his sound.
The Robert DeLong Concert Experience
Prepare yourself for one of the most innovative live concert setups in the EDM scene today. Robert DeLong is noted for his use of video-game controllers in his well-crafted electronic and moombahton confections, and he is guaranteed to keep you moving all night long. Whether you are an EDM diehard or looking for the latest development in cutting edge music, Robert DeLong will give you a night of music that you won't forget. Don't miss out on your chance to see Robert DeLong in the flesh – start planning your Robert DeLong concert experience today!
Back to Top