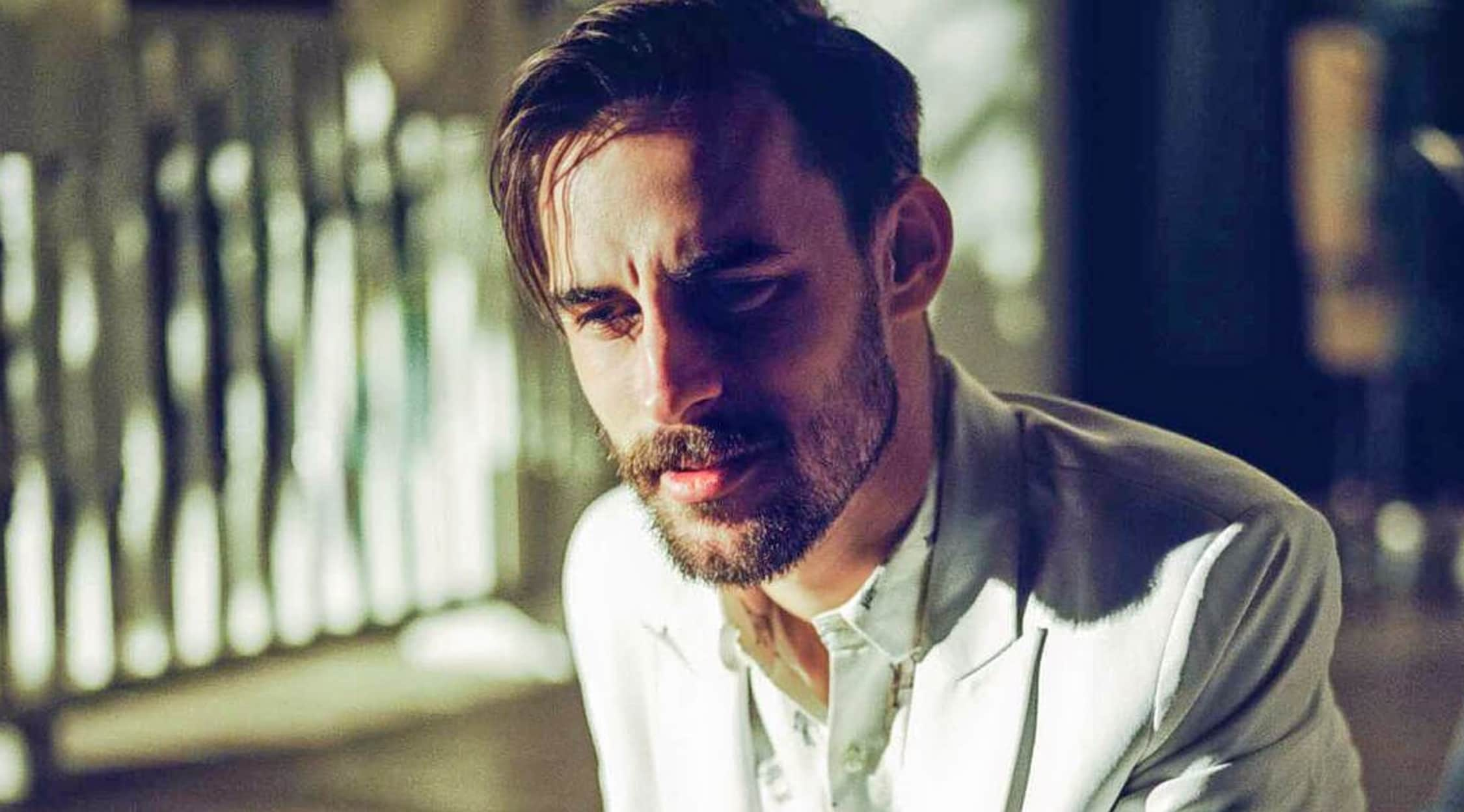 Rovi
Robert Ellis Tickets
Robert Ellis – The 2016 Tour
Country singer-songwriter Robert Ellis is back and better than ever before. He will be bringing his signature mix of traditional Americana and country-pop to iconic venues all over the United States, and you can see him in Tampa, FL; Waverly, AL; Hattiesburg, MS; Fort Smith, AR; or Oxford, MS. If you can't make it out to one of these shows, have no fear. You can find Robert Ellis' future tour dates on StubHub!
Robert Ellis' pioneering take on country and folk traditions always makes for one of the most unforgettable live shows in the industry. Whether he is drawing from the contemporary country-pop of Nashville or the most vintage of Americana styles, Robert Ellis will draw you in with his wry and witty originals and covers. You can see him at Crowbar in Tampa, Standard Deluxe in Waverly, the Thirsty Hippo in Hattiesburg, the 801 Media Center in Fort Smith, or Proud Larry's in Oxford. Don't miss out on your chance to experience the engaging and highly literate Robert Ellis concert! Get your tickets today.
About Robert Ellis
Robert Ellis is a Texas-bred singer-songwriter whose material draws heavily on classic country and folk. Now identifying as an atheist, Ellis grew up in a religious household helmed by his father, who was a pastor. Before he signed to New West Records early in 2011, the country singer-songwriter established a reputation for himself in Houston. Influenced by the bluegrass, folk, and country albums he had listened to while growing up in the south of Texas, Ellis started playing shows around his hometown of Lake Jackson. He also performed in Houston, and he eventually landed a Wednesday night gig at Fitzgerald's, a local venue in that city. His listenership swelled as a result of these weekly concerts, which were dubbed "Whiskey Wednesdays" for their half-drunk clientele and raucous nature. Ellis would earn even more devotees on the strength of The Great Rearranger, his self-released debut album. New West Records president, George Fontaine, Sr., became a convert to Ellis' music, and he got the singer a record deal in 2011. That summer, Ellis released Photographs, which combined uptempo country numbers with acoustic folk songs. The record was chosen as one of the top 50 albums of the year by American Songwriter. Ellis supported the release with a tour of Europe and the United States before moving to Nashville. The Lights from the Chemical Plant, his sophomore album, was a more eclectic set. It was recorded in Nashville in Eric Masse's Casino studio and Jacquire King helmed the production. It was released in February of 2014. The Lights from the Chemical Plant incorporates more pop elements and is inspired by his hometown of Lake Jackson. Ellis has completed tours with the Old 97s, Old Crow Medicine Show, and Alabama Shakes.
Previous Hits
Since Photographs was released by New West in 2011, Robert Ellis' renown has spread all over the world. These days, he performs at European festivals as often as he does at Texas honky tonks. Ellis relocated from Houston to Nashville in 2012. Given the development of his songcraft on 2014's The Lights from the Chemical Plant, it seems to have been a good choice. The set is beautifully mixed and produced by Jacquire King; it's subtle, not slick. King plays up Ellis' emotional, elusive, and evocative material, expanding its sonic potential to blur the boundaries of genre. Although King and Ellis embrace that sounds of Americana's and Nashville's past, they also look to the future, deploying pop and rock wherever it fits. "TV Song" is destined to be a novelty cut, but it evokes the savvy of Tom T. Hall and Roger Miller. "Chemical Plant" tells the story of two young lovers who cling to each other as the years pass and life changes around them; there is no escape from death. Strings, tom-toms, and electric guitars elevate the cut to almost filmic proportions, but it never sounds indulgent. The melody of "Steady as the Rising Sun" recalls Harlan Howard. A somewhat melancholy but tender love song, the syncopated backbeat of the rhythm section in the coda debuts a keening pedal steel, wide strings, and the Goldsmith Brothers on the backing chorus. "Bottle of Wine" summarizes "Scenes from an Italian Restaurant" by Billy Joel. Driven by reverberating, slightly mistuned piano, the main character sings in an empty room to an absent other, with only his drink and a bag of cocaine for company. A cover of "Still Crazy After All These Years" by Paul Simon is darkly and poignantly rendered with a searing guitar break. "Only Lies", "Pride", and "Houston" (the latter with an extended, screaming, knotty prog outro) draw from blues and country in the same way as Danny O'Keefe on his first two records: excursively, with key elements only part of a broader sonic palette. (Ellis' vocals also bear an eerie similarity to O'Keefe's.) In terms of narrative, these cuts illustrate haunted silhouettes of desolation, loneliness, and emptiness. "Tour Song", the spartan acoustic closer, stars a traveling musician. He confesses fear and paranoia when pondering his wife's possible infidelity while he's gone. Ultimately, he resigns himself to this potential cost of his chosen way of life, but he deals with the emotional torpor with a night of oblivion. The album is a mercurial, inspired record by a musician who deeply cares for tradition, but will never be bound by it.
Trivia
Robert Ellis began his performing career early in 2015 under the moniker Eyes Like Lions.
The Robert Ellis Concert Experience
Prepare yourself for one of the most playful, organic, yet uncompromising concert experiences you can find in Americana and folk today. Robert Ellis is back on the live circuit, and he is sure to dazzle you with his amazing catalog of critically acclaimed songs of affirmation and the open road. Whether you are a diehard fan of traditional country or are excited by the prospect of seeing how the genre is changing in the hands of a sincere and visionary songwriter, the Robert Ellis concert experience will blow you away. Don't miss out on your chance to see one of the hottest emerging country singer-songwriters in the flesh!
Back to Top