ROCKSTAR ENERGY DRINK UPROAR FESTIVAL
Rockstar Energy Drink UPROAR Festival
Rockstar Energy Drink UPROAR Festival Tickets
There aren't any Events on the horizon right now.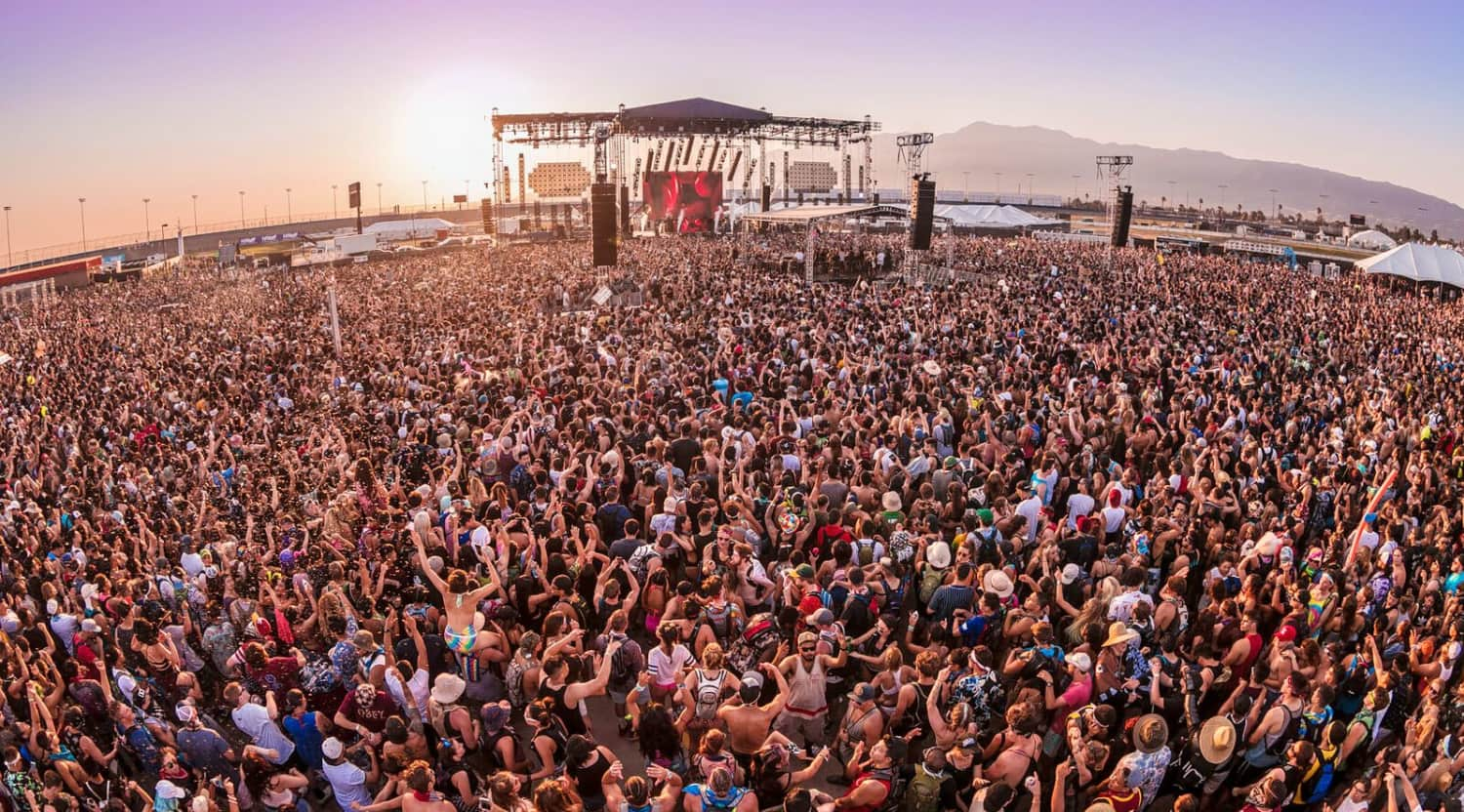 Alive Coverage
Rockstar Energy Drink UPROAR Festival Tickets
Rockstar Energy Drink UPROAR 2014 Schedule
The only better way to get an unstoppable burst of energy than drinking a Rockstar Energy Drinks is to see your favorite band perform live! At this year's Rockstar Energy Drink UPROAR, you can do both! Some of the biggest and best names in rock music will be stepping on stage at this year's Rockstar UPROAR, and you definitely don't want to miss out! Rockstar UPROAR is a major nationwide tour that brings its phenomenal rock lineup to cities all over the country, and this year's lineup is better than ever! So get ready for one of the most high-energy music events of your life and grab your tickets to the Rockstar Energy Drink UPROAR on StubHub today!
Starting in August, UPROAR will be bringing the hottest rock bands in music to top-tier venues across the country, making stops in cities like Clarkston, Peru, Cincinnati, Syracuse, Noblesville, Camden, Gilford, Simpsonville, Tampa, Grand Prairie, Corpus Christi, Bonner Springs, Oklahoma City, and Broomfield! Rock lovers all over the country are already marking their calendars in preparation for one of the best music events of the year, and you can do the same after your buy your Rockstar Energy Drink UPROAR tickets on StubHub! Thanks to StubHub, you can secure your UPROAR tickets in just a few easy minutes! So what are you waiting for? Head to StubHub now!
Rockstar Energy Drink UPROAR Background
Since 2010, Rockstar Energy Drink has been featuring one of the hottest rock tours in the world: UPROAR. With knockout lineup year after year, UPROAR has become one of the most highly anticipated events in the rock world, and fortunately for you, StubHub can make getting your tickets to this event quick and easy.
Some of UPROAR's past lineups include major bands like Disturbed, Avenged Sevenfold, Alice in Chains, Jain's Addiction, Three Days Grace, Shinedown, Godsmack, and more! There's no doubt that UPROAR has solidified lineups with the best bands in hard rock, heavy metal, and rock, because music fans all over the country continue to rave about this incredible event. In collaboration with some of the best venues in the country, UPROAR has organized yet another phenomenal rock tour, and this is one you definitely don't want to miss! Make your way to StubHub right away and secure your UPROAR tickets before this exciting event sells out!
The Lineup
This year's UPROAR lineup is already making rock fans all over the country itch with anticipation. This epic nationwide tour is gearing up to bring you the best of the best in rock music, so make sure that you and all of your friends are in the audience when your favorite bands step out on stage! This year's UPROAR lineup includes major headliners Godsmack, Seether, Buckcherry, Skillet, Pop Evil, Escape the Fate, Redlight Kings, Suicide Girls, 3 Years Hollow, New Medicine, Within Reason, Sons of Revelry, Tattered, and These Raven Skies.
There's no doubt that UPROAR has secured some of the biggest names in rock music to headline this exciting tour, and you have the chance to see these artists perform live! Whether you are most excited to see Godsmack, an American hard rock band that has been tearing up stages for almost two decades, or Seether, a post-grunge group that has scored numerous number one hits on the Hot Mainstream Rock chart, you definitely won't be disappointed. This year's UPROAR is gearing up to be one of the best all-star tours of the year, and it gives you the opportunity to listen to your favorite bands perform over the course of one rock-filled day!
The Rockstar Energy Drink UPROAR is exciting music fans all around the country, and with dates in August and September, this knockout concert is the best way to wrap up your summer! So get ready for an unforgettable concert experience and grab your UPROAR tickets on StubHub before they all sell out!
Trivia
Rockstar is one of the leading energy drink brands in the world, with over 20 flavors in over 30 countries. Rockstar is also extremely devoted to bringing the best bands in the world to their fans, which is why the brand organized their first UPROAR in 2010.
The Experience
Are you ready to rock out with some of the best heavy metal and hard rock bands in the world? Then you definitely want to attend this year's UPROAR concert, sponsored by Rockstar Energy Drink. This electrifying and exciting concert experience brings together some of the hottest rock bands in the world so that you can spend an entire day listening to your favorite tunes. Don't miss out on this year's Rockstar Energy Drink UPROAR, which is sure to be one of the hottest music events of the entire year! Head to StubHub today to secure your UPROAR tickets before they are all swooped up!
Back to Top
Epic events and incredible deals straight to your inbox.