We didn't find any Events nearby, but here's what's happening in other cities.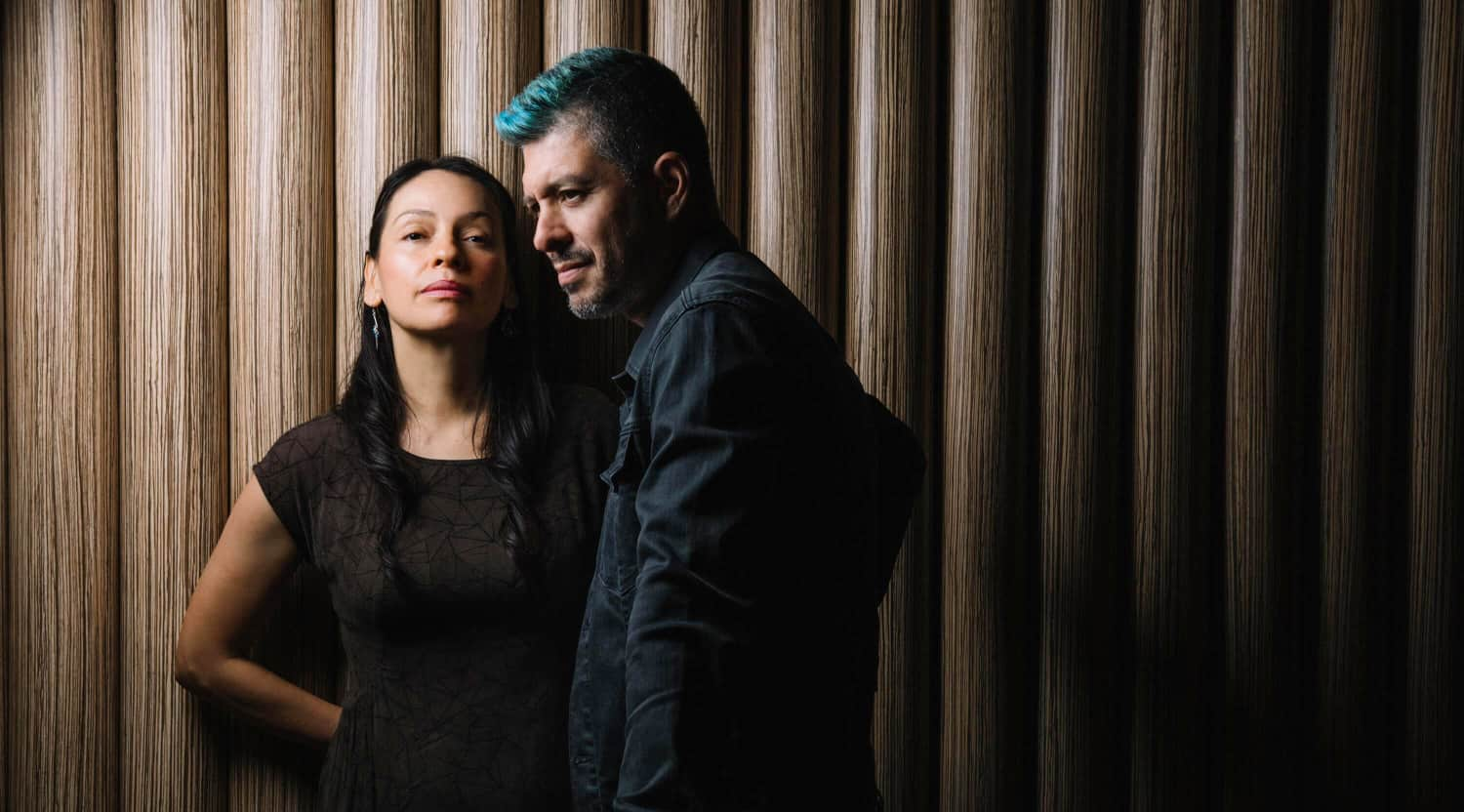 Rovi
Rodrigo y Gabriela Tickets
Rodrigo y Gabriela Tickets
The unique guitar duo of Rodrigo y Gabriela creates a sound and experience like none other in music, juxtaposing the seemingly diametric influences of traditional Spanish and Latin music with classical music, heavy metal and hard rock in a way that makes you realize they're not so disparate after all. Rodrigo y Gabriela's self-titled first album debuted at No. 1 on the Irish Albums chart, getting its international release in 2006. Along with several originals, the album features cover versions of "Orion" by Metallica and "Stairway to Heaven" by Led Zeppelin in Rodrigo y Gabriela's unique style. Rodrigo y Gabriela was introduced to US audiences in December of that year on Late Show with David Letterman. The Rodrigo y Gabriela song "Tamacun" appeared in the Breaking Bad pilot on AMC. The duo was also featured on Danny Elfman tribute Nightmare Revisited playing "Oogie Boogie's Song" from Tim Burton's movie The Nightmare Before Christmas.
A Match Made in Music Heaven
Rodrigo Sanchez and Gabriela Quintero met in Mexico City when they were 15 years old at an arts center where Gabriela was attending classes. Rodrigo went down there at his brother's prompting to meet "cool girls" and the two hit it off, fast becoming an item. As boyfriend and girlfriend, they also played music together in the heavy-metal group Tierra Acida before leaving in 1997 to fly to Ireland. Their collaboration thus began over the eight years they spent in Galway, starting out busking and playing support for Damien Rice. Even though they've since broken up as romantic partners, they continued to recognize their special musical connection. Over their career as Rodrigo y Gabriela, they released five studio albums, one Extended Play and three live albums. Among Rodrigo y Gabriela's other unique distinctions is performing for President Barack Obama at the White House.
Where can I buy Rodrigo y Gabriela tickets?
Get all your Rodrigo y Gabriela tickets at StubHub.
What can I expect from a Rodrigo y Gabriela concert?
At any Rodrigo y Gabriela show, you'll hear combinations of acoustic and electric guitars in harmonies, trading leads and dueling. Much of Rodrigo y Gabriela's music falls under the nouveau category of new flamenco or flamenco nuevo. Both guitarists play exclusively Yamaha NX guitars with electro nylon strings, Rodrigo playing the NTX1200 with its more slender neck and Gabriela playing the NCX1200 and NCX2000, both of a more traditional design.
What songs might I hear in a Rodrigo y Gabriela setlist?
At any Rodrigo y Gabriela show, you may hear singles like "Diablo Rojo," "The Soundmaker," "Tamacun," "Terracentric," "Foc," "Hanuman," "Buster Voodoo," "Echoes," "Electric Soul," "Hora Zero," "The Russian Messenger," "Torito," "Temple Bar," "Misty Moses," "Atman," "Santo Domingo," "Satori" and "Sunday Nerosis," as well as other tracks off their albums like re-Foc, 11:11, Area 52, 9 Dead Alive and Mettavolution.
Who has played with Rodrigo y Gabriela?
Hans Zimmer collaborated with Rodrigo y Gabriela on the soundtrack for Pirates of the Caribbean: On Stranger Tides. Rodrigo y Gabriela has played with Cuban music legends like Feliciano Arango Noa, Los Van Van, Samuel Formell Alfonso and Spanish stars like Carles Benavent. From the US, the two have played with John Tempesta of White Zombie and The Cult, and over in London, Anoushka Shankar joined them on sitar. Members from some of the bands the two have idolized have even gotten onstage with Rodrigo y Gabriela to perform, including members of Metallica and Megadeth.
Where can I see a Rodrigo y Gabriela concert?
Catch Rodrigo y Gabriela live at spots like the Greek Theatre in Los Angeles and at Deer Valley Resort in Park City, Utah.
Who are Rodrigo y Gabriela's influences?
Rodrigo y Gabriela often play the music of their musical influences like Overkill, Testament, Slayer, Megadeth and Metallica on their albums and in their performances.
Back to Top
Epic events and incredible deals straight to your inbox.