We didn't find any Events nearby, but here's what's happening in other cities.
Roger Creager tour venues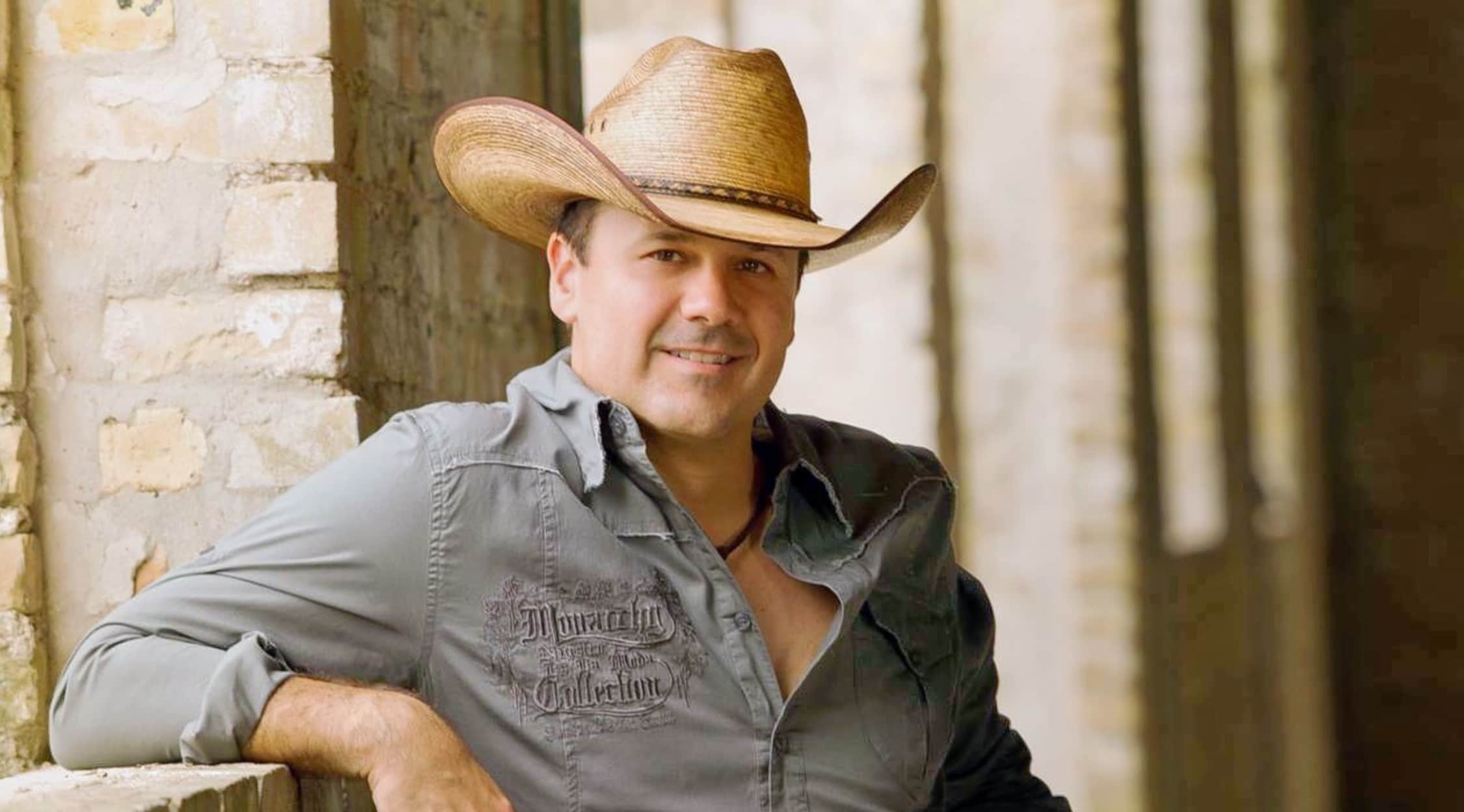 Rovi
Roger Creager Tickets
Roger Creager Concert Schedule
Roger Creager will be performing at some of the most iconic stages across Texas. He will be astounding audiences everywhere when playing a locals like Schoepf's BBQ, Billy Bob's Texas, and Midnight Rodeo. He will be packing the house for every event, so don't miss out – get your tickets today!
About Roger Creager
Rising to the upper echelons of the Texas music scene, the award-winning Roger Creager has demonstrated the stick-with-it qualities and perseverance that are required when forging one's own style in country music. Before he was even six years old, Creager had set his sights on making country music. The young Creager would sing his heart out when by himself, and he was frequently found pretending to be a conductor during his school years. He started his formal music training when he started playing the piano in second grade, and he began playing the guitar in high school. In his teenage years, he kept singing, though mostly to himself due to his shyness. He experimented with songwriting but was not yet ready to share his material with others.
When Creager started college, he was still too self-conscious to begin a musical career. Instead, he got a degree in business from Sam Houston State University. After graduating, he went to Aggieland and got a degree in agriculture. Aggieland was the throbbing heart of Texas country music, and the young man loved it. His singing and songwriting were developing, as was his self-assurance. He was twenty-six when he started playing for audiences. Still, when it came to making a career, he wanted a steady paycheck more than anything and took off for corporate America. He got a job as an accountant in Houston, Texas and stayed with it for several years. Finally, the desire to realize his dearest dream surfaced and he returned to College Station, Texas, rather than Nashville, and immersed himself full-time in the burgeoning Texas music scene.
In his first year in College Station, Creager started playing piano for a local group and later put together a cover group with Justin Pollard (who would go on to drum for Pat Green). Their band struggled to find traction, and after Pollard went over to Green, Creager resolved to forge ahead and make his own destiny.
Creager's group, the Roger Creager Band, is made up of lead guitarist Matt Baker, pianist Troy Brown, drummer Matt Medearis, fiddle and mandolin player Jason Swindol, and bass guitarist Stormy Cooper. Their tour manager is Kirby Standley, and Chris Leal is their merch manager. Earlier members of this tight group were guitarist Scott Owen, Benny Pena, and Joel Schoepf (a.k.a. Jack Ingram).
Combining his business background with his musical talent, Creager would also successfully establish No Cable Music, a publishing company, through which to release his own albums. Creager's traditional country style has a unique twist that would resonate with listeners, and he was awarded Entertainer of the Year at the Texas Music Awards in 2001. The following year, both I Got the Guns and Having Fun All Wrong (featuring the Texas country music anthem "Everclear") would arrive. The former album would be an immediate success, rising straight to the top of the Lone Star Music Charts, demonstrating Creager's talent for connecting with fans of many different genres.
Creager's third album, Long Way to Mexico, would arrive in September of 2003, and combines traditional country rhythms with Latin, jazz, and Cajun beats. He would co-write some of the material with Radney Foster, a premier country music composer. Creager's goal was to create an album that evoked a flowing diversity of emotions in its audience. This approach is becoming one of Creager's trademarks.
Creager strongly believes in setting goals, ambitious goals, for himself, as well as in continually monitoring and adjusting these goals. He pours long hours, hard work, enthusiasm, and love into all facets of his musical career, with his primary goal of being able to sustain exactly what he is doing right now. Creager is living his dream – rising to the highest heights of the Texas music scene.
Previous Hits
Roger Creager has landed four studio albums on the Billboard charts. Long Way to Mexico (2003) would make it to number 63 on the Country Albums chart, and Here It Is (2008) would make it into the Top 40. In 2012, Surrender would be another Top 40 hit and was recorded with Austin musicians in Austin. It is packed with strong performances and songs, such as the opener, the defiantly joyous "Turn It Up" which pays a kind of tribute to Waylon Jennings, the rocking and bubbly "Crazy Again", the wise and epic title track (which features a poignant and striking line about learning to be a man from the fathers of his friends), and a breathtaking cover of "Redemption Song" by Bob Marley, which sees Creager turning the classic song all Texas and developing the gospel-tinged, hymn-like overtones of this iconic song. The style of Surrender is clearly Austin, meaning a sort of relaxed Americana that is refreshing when compared to the shiny, polished material routinely turned out by Nashville. Texas country is at its best in this album.
Creager's maverick, all-out, energetic live Texas shows would make him a huge favorite in the state's live circuit and wherever else he tours and plays, and although country music stations have not really accepted him so far, it is hard to understand why this is. Creager is clearly not too worried about it, however, as he extends his country style into 'seventies rock territory and New Orleans jazz with this seven-track set, all while maintaining his traditional country sound. It's an impressive hat trick, to say the least.
Trivia
In August of 2006, Roger Creager climbed Mt. Kilimanjaro in Africa.
The Roger Creager Concert Experience
As the lights go down and Roger Creager takes the stage, you will feel all the warmth and refreshment of Texas country wash over you. With decades of experience as a musician, Creager has all of the raw energy, pizzazz, and talent required to bring you an authentic Texas country music show. Don't miss your chance – start planning your Roger Creager concert experience today!
Back to Top