1 Event within 150 miles from you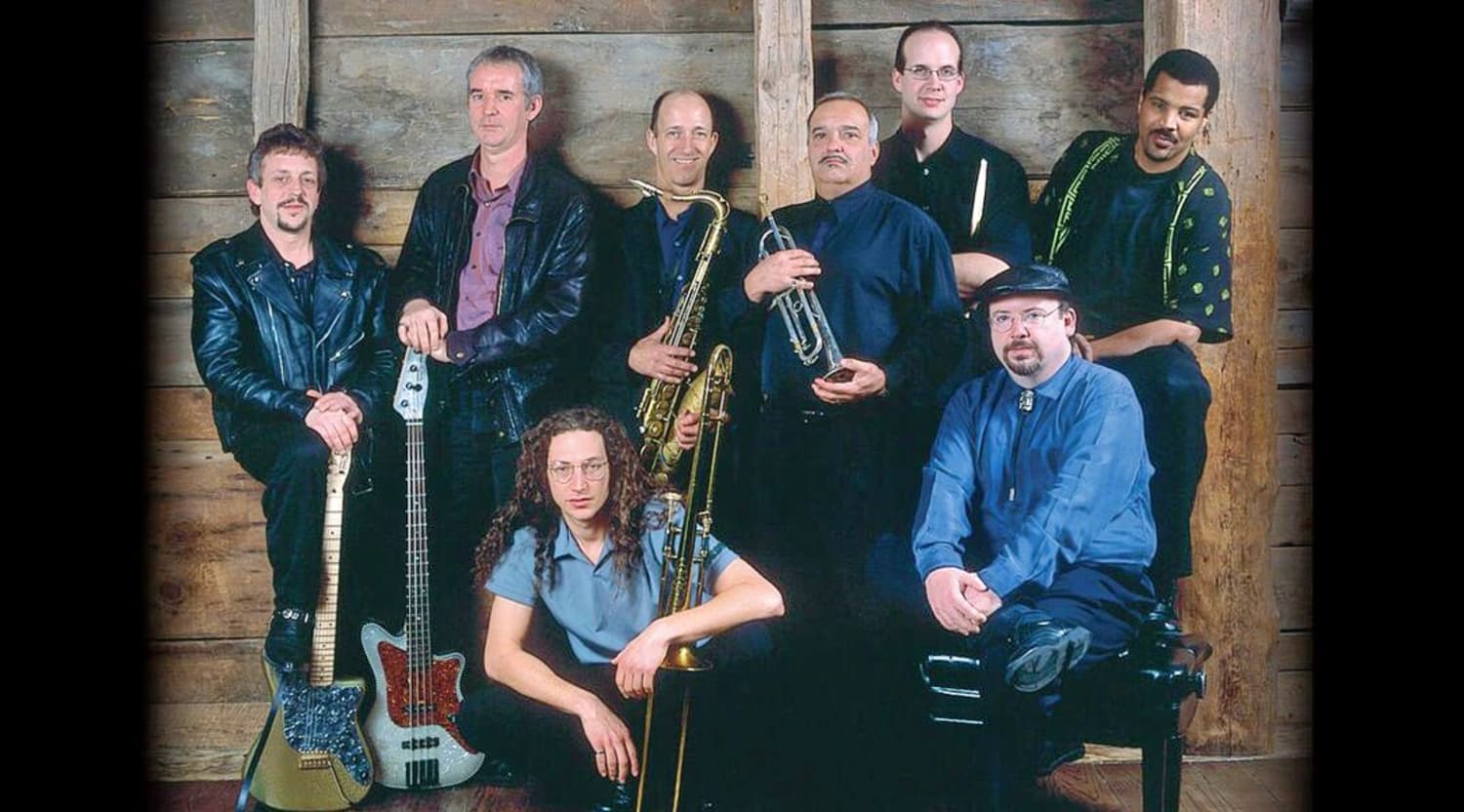 Rovi
Roomful of Blues Tickets
Roomful of Blues Tickets
If you're a fan of jazz and blues music, then you won't want to miss your chance to see Roomful of Blues when this fantastic band fills the room with funky music all night long! Roomfull of Blues capture the timeless power of jazz and blues, with their rousing horns and melodic guitar sounds. The band has entertaining audiences of all ages for many decades now and their fans keep coming back for more. So what are you waiting for? Come out and groove to some soul-stirring music that will have you humming along with the band and dancing all night long. Roomful of Blues concert tickets are available for a limited time at StubHub so secure yours today!
Roomful of Blues Concert Tickets
Originally formed in Rhode Island, Roomful of Blues is an American blues and swing revival big band that has enjoyed over 40 years of success and toured the world with their spectacular sound. The Chicago Sun-Times, praised the band for their, "Swagger, sway and swing with energy and precision," Since 1967, the band has been jamming their unique blend of of swing, rock and roll, jump blues, boogie-woogie and soul and audiences and critics everywhere can't get enough of it! In addition to five Grammy Award nomination, Roomful of Blues earned seven Blues Music Awards, including "Blues Band Of The Year" in 2005. But don't just take everyone else's word for it! Come see for yourself why Billboard declared the band as "a tour de force of horn-fried blues&Roomful is so tight and so right." Score your music tickets right now at StubHub!
Concert Tickets

Ready to rock out to some life music with your family and friends? Then you've come to the right place, because Roomful of Blues always puts on an amazing live show. This eight-piece ensemble group is led by guitarist Chris Vachon and features long-time tenor and alto sax player Rich Lataille and Phil Pemberton as the lead vocalist. More recently band members include trumpeter Doug Woolverton, bassist John Turner and drummer Ephraim Lowell, joining long-time member baritone and tenor saxophonist Mark Earley. Amazingly, throughout the band's long career, Roomful of Blues has featured 48 different members. Clearly, everyone wants to be a part of the band's musical magic! Now it's your turn to enjoy some of the best blues, jazz and swing music around. Order your blues tickets today at StubHub!
Roomful of Blues Tour Dates
Roomful of Blues has succeeded in putting their own contemporary twist on traditional jazz and blues music. Whether you are in the mood for some mellow music you can enjoy while sipping on a glass of wine, or some upbeat swing that you can dance all night to, Roomful of blues plays a wide range of songs that are sure to satisfy everyone. The band has a devoted fan following in their hometown of Rhode Island, but their innovative sound has taken them to the farthest corners of the globe.
Roomful of Blues Concerts
StubHub offers the best seats available for all of the top musical acts in the country. Whether you are searching for Roomful of Blues tickets, theater tickets, comedy tickets, dance tickets, or live sporting event tickets, you can find what you're looking for on our user-friendly site. Check us out today and get ready for an unforgettable evening of live entertainment!
Back to Top
Epic events and incredible deals straight to your inbox.