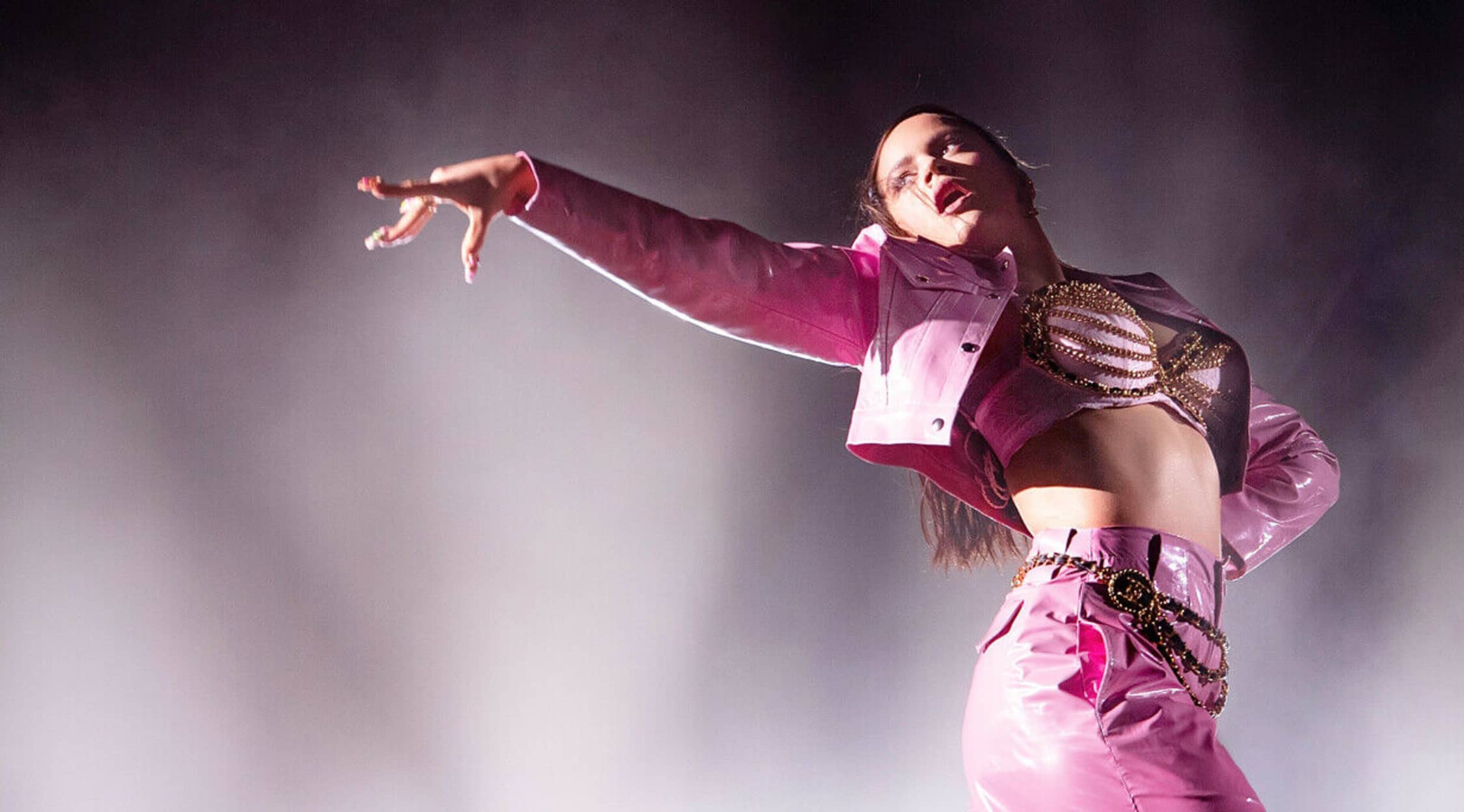 Alamy
Rosalía Tickets
Rosalia Tickets
Rosalia Vila Tobella, popularly known singularly as Rosalia, is a Spanish singer, songwriter, musician and producer. She is recognized for her marvelous interpretations of modern flamenco music. Rosalia has received many awards and nominations for her work, including Latin Grammy Awards, Teen Choice Awards and MTV Millennial Awards. Rosalia is best recognized for her hit songs "Con Altura" and "Malamente."
Rosalia Background
Rosalia was born in September 1993 in Catalonia, Spain. Her interest in music has grown significantly since she was 7 years old and first started singing alongside her father. At the age of 10, she began to show a serious dedication to music and enrolled in the Superior School of Music of Catalonia when she was 13. While she was in school, Rosalia studied under Chiqui de La Linea, a highly regarded flamenco teacher who accepts only one student per year into her classroom. In 2013, Rosalia worked with Juan "Chicuelo" Gomez, performing as a duo at the Panama International Film Festival and the Festival Grec de Barcelona. She also took part in the Association of Performing Arts Professionals Conference in New York the same year. Throughout her musical career, she has worked with several talented artists, including La Fura dels Baus, Rocio Marquez, Raul Refree and El Guincho. Rosalia was also honored with the opportunity to open for Miguel Poveda at the International Music Festival of Cadaqués and the Jerez Festival. In 2019, she broke out into the acting world with a spot in the film Pain and Glory, toured across Europe and collaborated with Billie Eilish on a new release.
Where can I purchase Rosalia tickets?
You can purchase Rosalia tickets at StubHub, the world's largest ticket marketplace. Backed with its FanProtect guarantee, you can rest easy knowing that all of your transactions on its desktop and mobile app platforms are safe and secure.
What can I expect from Rosalia?
Rosalia concerts are an unforgettable experience. You can expect to hear her clear, confident soprano voice elegantly singing some of her hit songs. During her single "Catalina," the crowd is typically on their feet ready to give a standing ovation before the song is even halfway through. A backdrop swirling of neon colors and shapes perfectly complements Rosalia's performance. Her heavy choreography will have you dancing along before you even realize your feet are moving. She often uses split stages and sparkling costumes that immaculately highlight her talented dancers. Her marvelously executed gold standard performances have been said to be comparable to those of Beyonce. Witnessing Rosalia perform is truly a masterpiece of art and music beautifully combined in a shell of glitz and glamour that you won't want to miss.
Is Rosalia performing in 2019?
Rosalia headlined the Los Angeles Tour of 2017-'18 and is planning a 2019 El Mal Querer Tour to kick off soon. Rosalia's El Mal Querer Tour will carry the artist across Europe and the United States, where she will be performing at various rock festivals through the summer. With her recent announcement of a collaboration with Billie Eilish in the works, we should be seeing another tour from Rosalia in the near future as well.
Where will Rosalia be performing?
The El Mal Querer Tour will bring Rosalia to many cities throughout the United States, including Chicago, Miami, Philadelphia and Austin.
Who influenced Rosalia's work?
Rosalia was less influenced by a single person or persons than she was by flamenco music as a whole. She did not hear flamenco music until she was 13 years old, but then, she heard the swift melodies of Camaron and instantly fell in love with the sounds. She felt a strong pull toward the culture of flamenco music and has wanted to portray that in her music ever since.
What artists are similar to Rosalia?
Fans of Rosalia will also enjoy music from artists like Aitana, Cala Vento and Tirzah.
Back to Top