There aren't any Events on the horizon right now.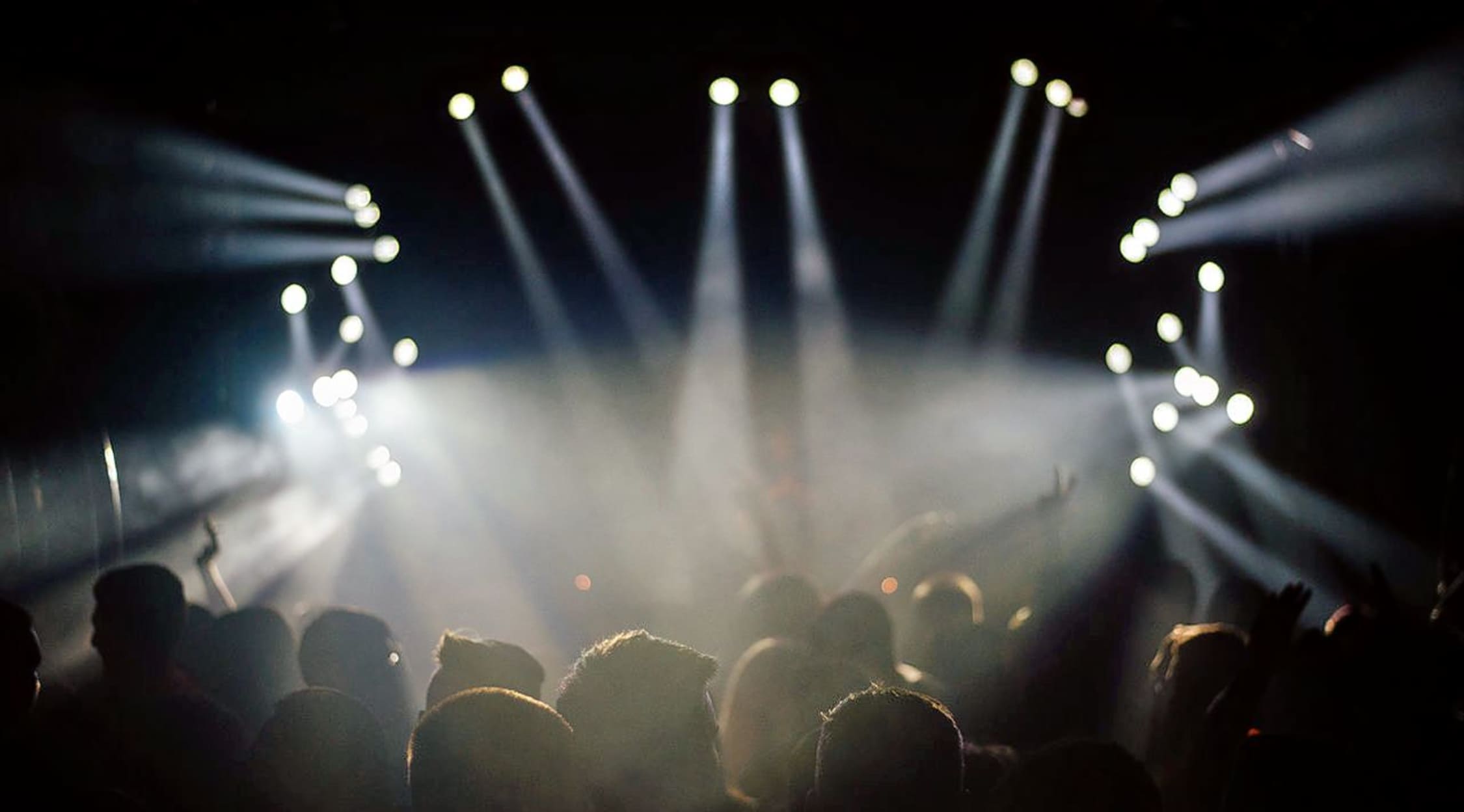 Stocksy
Rosario Tickets
Rosario – The 2016 Tour
Rosario is one of the greatest Spanish stars in Latin pop history, having found acclaim for such hits as "Estoy Aqui" and "Yo Te Dare". This celebrated entertainer has been known to perform in the biggest concert halls and the most state-of-the-art arenas, and you don't want to miss out when she comes to a location near you. Keep checking back for all of the latest Rosario concert information on StubHub!
About Rosario
Rosario is a popular actress and a celebrated vocalist. In the '90s, she became a huge media star in Spain, and she maintained her celebrity in the following years. She is best known as Rosario Flores, but on her records, she is simply billed as Rosario. Her father, Antonio "El Pescailla" Gonzalez, was a musician. Her mother, Lola Flores, was an actress, singer, and dancer, and Rosario is sister to actress Lolita Flores and singer-songwriter Antonio Flores. Born in Madrid in 1963, Rosario embarked on her entertainment career in the '70s. Under the name Rosario Rios, the rising star recorded 1976's Que Querra Decir Esto through CBS and appeared in the 1977 movie Al Fin Solos, Pero… During this time, her efforts found few returns, and her career did not develop until 1984. That year, Rosario appeared in Proceso a Mariana Pineda, a Spanish miniseries, and she cut another CBS record, Vuela de Noche.
She was cast in more film and TV roles in the following year, but she did not record another LP until 1992. That year, De Ley appeared through Sony Discos. Co-written with Antonio, her brother, De Ley found massive success in her native country, generating a pair of smash hits ("Sabor Sabor" and "Mi Gato") and meriting a sophomore follow-up. 1995's Siento arrived to even greater acclaim, finding enthusiastic audiences both in Spain and internationally for its hit singles "La Estrella" and "Estoy Aqui". As before, much of the record was a collaboration with Antonio. For 1996's Mucho por Vivir, the following album, Rosario co-wrote or wrote all the material herself, with significant assistance from Fernando Illan, a co-producer. This albums did not find the same success as Siento, but "Yo Te Dare" proved to be a major hit both in Spain and abroad. Rosario's following effort, 1999's Jugar a la Locura, found her writing her own songs again. Notably, Jugar a la Locura was produced in a then-trendy electronic style. This did not translate to commercial success, however, and the record found lukewarm attention and furthered Rosario's decline in popularity that had started with her previous album, Mucho por Vivir.
As a result, Rosario gave up some control on her following record, 2001's Muchas Flores, to professionals. The most renowned of these were Cachorro Lopez, who produced the album, and Jorge Drexler, the singer-songwriter. The final product was a success, and Muchas Flores was a favorite among consumers and critics alike. This major comeback also breathed new life into Rosario's acting career. In 2002, she appeared in the film Hable con Ella as "Lydia Gonzalez", which was directed by the legendary Pedro Almodovar and found considerable acclaim. The part of "Lydia Gonzalez" was a big one, capping off the entertainer's celebrity comeback. In the next few years, Rosario continued to record such successful albums as 2004's De Mil Colores and 2006's Contigo Me Voy. Her output earned significant Latin Grammy attention, and she was often nominated in the category of Best Pop Vocal Album, Female. In 2002, Muchas Flores won the award, as did De Mil Colores in 2004. In 2006, Contigo Me Voy earned a nomination, but did not win. In 2008, Rosario returned with Parte di Mi, her seventh full-length, which was a homage to her many musical influences, including Lola Flores, her mother. Cuentame arrived in 2009, and 2011 saw the release of Rosario's ninth album, Raskatriski.
Previous Hits
In the United States, Rosario's biggest hits have been her singles "La Estrella" (1995), "Estoy Aqui" (1995), "Yo Te Dare" (1996), "Meneito" (2003), "Aguanta Ahi" (2004), and "No Dudaria" (2009). Her hit albums are the Grammy-nominated Contigo Me Voy (2006) and Parte de Mi (2008).
2006's Contigo Me Voy is the sixth studio full-length from the noted singer and actress, Rosario Flores. On this album, the award-winning entertainer explores a textured and deeply nuanced combination of downtempo, bossa nova, flamenco, rock, and pop.
After Rosario had firmly established herself as a Spanish national icon through her recording career, singing gifts, and famed bloodline, she took some time on 2008's Parte de Mi, her seventh studio album, to pay homage to her most influential musical inspirations. Again working with Fernando Illan, who has been an important producer and collaborator for the singer since her 1992 album debut, De Ley, Rosario selected 11 favorite tunes for a subtle set that fortunately forgoes any contemporary pop embellishments. Indeed, there is no call for flash and glitz on a set like this, in which the material is classic and has endured for generations. Rosario is obviously passionate about the songs, putting every ounce of fervor into these selections. The songs she performs span the latter 20th century and include 1968's "Palabras de Amor" by Joan Manuel Serrat, 1970's "Te Quiero, Te Quiero" by Nino Bravo, 1992's "Ojala Que Llueva Cafe" by Juan Luis Guerra, and 1992's "El Sitio de Mi Recreo" by Antonio Vega. Most of the material, however, is from the '70s and originates in Spain. The handful of exceptions are the Dominican Republic's Juan Luis Guerra, Argentina's Chico Novarro, and Brazil's Roberto Carlos. Two highlights are particularly dear to the singer: "No Dudaria" (by her brother) and "Como Me las Maravillaria Yo" (first sung by her mother in 1973).
Trivia
Rosario's son shares a birthday with Lola Flores, his grandmother: January 21st.
The Rosario Concert Experience
As Rosario takes the sage, your spine will tingle and you heart will begin to beat faster. With more than two decades of hit songs and two Latin Grammy awards to her name, Rosario has all of the style, confidence, and passion needed to bring one the best Latin pop concerts in the industry today. Prepare to be rocked for hours by the indomitable and perennially popular Rosario! Don't miss out.
Back to Top
Epic events and incredible deals straight to your inbox.