There aren't any Events on the horizon right now.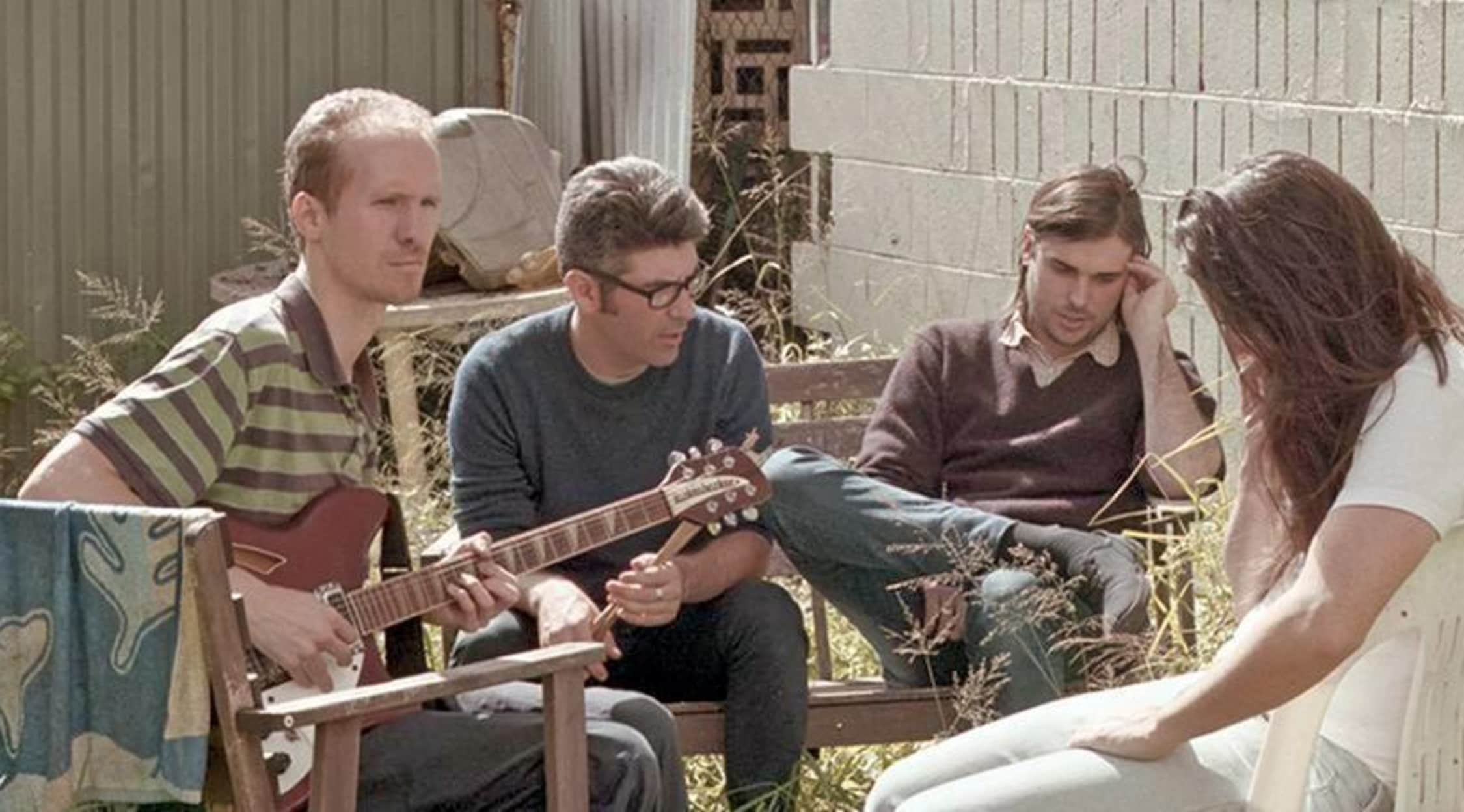 Rovi
Royal Headache Tickets
Royal Headache – The 2016 Tour
Royal Headache were born in the bleak, post-punk scene in Sydney, Australia, and they bring a little soul and pop to their garage punk sound. They are on tour once again, bringing all their greatest songs from their two critically acclaimed albums. Don't miss out on seeing Royal Headache in all their capricious, good-time glory when they arrive in a location in your part of the world. Royal Headache will be coming to Tufnell Park and Leeds, UK; Barcelona, ES; Porto, PT; Groningen, NL; Los Angeles and San Diego, CA; Chicago, IL; and Brooklyn, NY. Royal Headache will surely be adding new tour dates in the near future, so if you don't see them coming to a location near you, have no fear! Keep checking back for all of Royal Headache's latest live dates on StubHub.
Royal Headache will be coming to some of the most iconic stages in the world, including the Music Hall of Williamsburg in Brooklyn, Brudenell Social Club in Leeds, VERA in Groningen, and more! Royal Headache always deliver an explosive and energetic live show that is as sensual as it is brash. Don't miss out on your chance to see these celebrated indie garage rockers. Get your tickets today.
About Royal Headache
Royal Headache emerged from Western Sydney's scene of gloomy underground punk in 2008. Partly in reaction to the bleak post-punk acts that were popular around the time, the band added a heap of AM radio, '60s style soul-pop to its punk garage core. Adopting mononymous nicknames, the lineup was comprised of vocalist Shogun, bassist Joe, drummer Shortty, and guitarist Law. The four-piece rapidly established a reputation thanks to their self-made 7", and they started playing local gigs. In 2011, Royal Headache issued their eponymous debut album in Australia via R.I.P. Society. The album's producer was Mikey Young, full-time guitarist and keyboardist for Eddy Current Suppression Ring and seminal leader of the Australian punk scene. This set of punk-tinged, incredibly catchy power soul found critical acclaim from much of the underground music press, and it earned the act a much wider following. They subsequently toured the United States and Europe, and early in 2012, Royal Headache's first album was issued in America via What's Your Rupture? The band found more success as they amassed critical accolades and toured Australia with the Black Keys. The lifestyle and the touring took their toll, however, and Shogun took his leave in 2013. While they were separated, Joe signed on with a band called Bed Wettin Bad Boys while Shogun became the guitarist for a band called Low Life. Royal Headache got back together for a few live dates, including a turbulent concert at the Royal Opera House in Sydney. They then started working on their sophomore album. Comprised of tracks that had been started while they were recording their first record, the band added some keys, courtesy of their pal Gabrielle De Giorgio. They worked on expanding their sound, and the final product was High, released in the late summer of 2015 via What's Your Rupture?
Previous Hits
After breaking into Australian garage punk with their dazzling album debut (which sounds like Otis Redding buried under a low fidelity version of Undertones) Royal Headache reappeared with a sophomore album that, despite being a bit tidier, has sacrificed none of the band's rough, ragged soul. 2015's High hops up into the medium fidelity range with a heavier, punchier rhythm section, tighter and fuller guitars, and the recent addition of some understated keyboards. The most important change, however, is that Shogun's vocals are clearly at the fore. Here, his honest, raw, wrenching vocals are as prominent as they deserve to be. Most of High finds him pleading, cajoling, and shouting like a top '60s soul singer, but he also doesn't over-sing. Sometimes, he even shows restraint with some crooning, as on "Wouldn't You Know", a heartbreaking ballad that adds variety to the album. The tracks on this set are as excellent as those of the band's debut, and slightly catchier. They are certainly as mean and as tough, with the same sensitive pain pulsating beneath all the attitude. For every Stax-on-steroids, pulse-pounding track ("Need You"), there is a good-natured loper ("High") that balances it out. For every lacerating, scorchingly mean rocker ("Garbage"), there is a tender love song ("Little Star"). There is even a cut so immediate and hooky ("Love Her If I Tried") it could be a smash hit in a parallel world where acts like Royal Headache have smash hits. Where their debut rushed by with a blast of thrilling clatter and furious noise, this set has the perfect kind of restraint, helping it to cut deeper, to sink in more. On their eponymous debut, there wasn't a single song that called to mind the solo work of Izzy Stradlin, but on High, the layered electric and acoustic guitars of "Carolina" ride over a laid-back backbeat in a way that sounds like a Stradlin outtake – and it's not a bad thing. It could also be a recording from Reigning Sound, but in either case, it demonstrates that the band are stretching out a little, and doing so with the same fervor and excitement as before. The result is a resoundingly good sophomore album that stays true to everything that made their first so compelling, while mixing in some new elements that only make it better. You will be hard-pressed to find another 2015 album that bleeds as much or rocks a hard as High.
Trivia
Lead singer Shogun has had his nickname from the age of ten, and even his mother uses the moniker.
The Royal Headache Concert Experience
Prepare yourself for one of the best indie garage punk shows in the industry today. Royal Headache always deliver a mesmerizing, heart-wrenching, and hard rocking show that continues to win them fans and critical acclaim. With a repertoire of material that is by turns boisterous and bittersweet, Royal Headache's distinctive charisma and showmanship make their concert experience a truly unmissable event. Don't pass up your chance to see these rising garage punk stars live and in the flesh!
Back to Top