There aren't any Events on the horizon right now.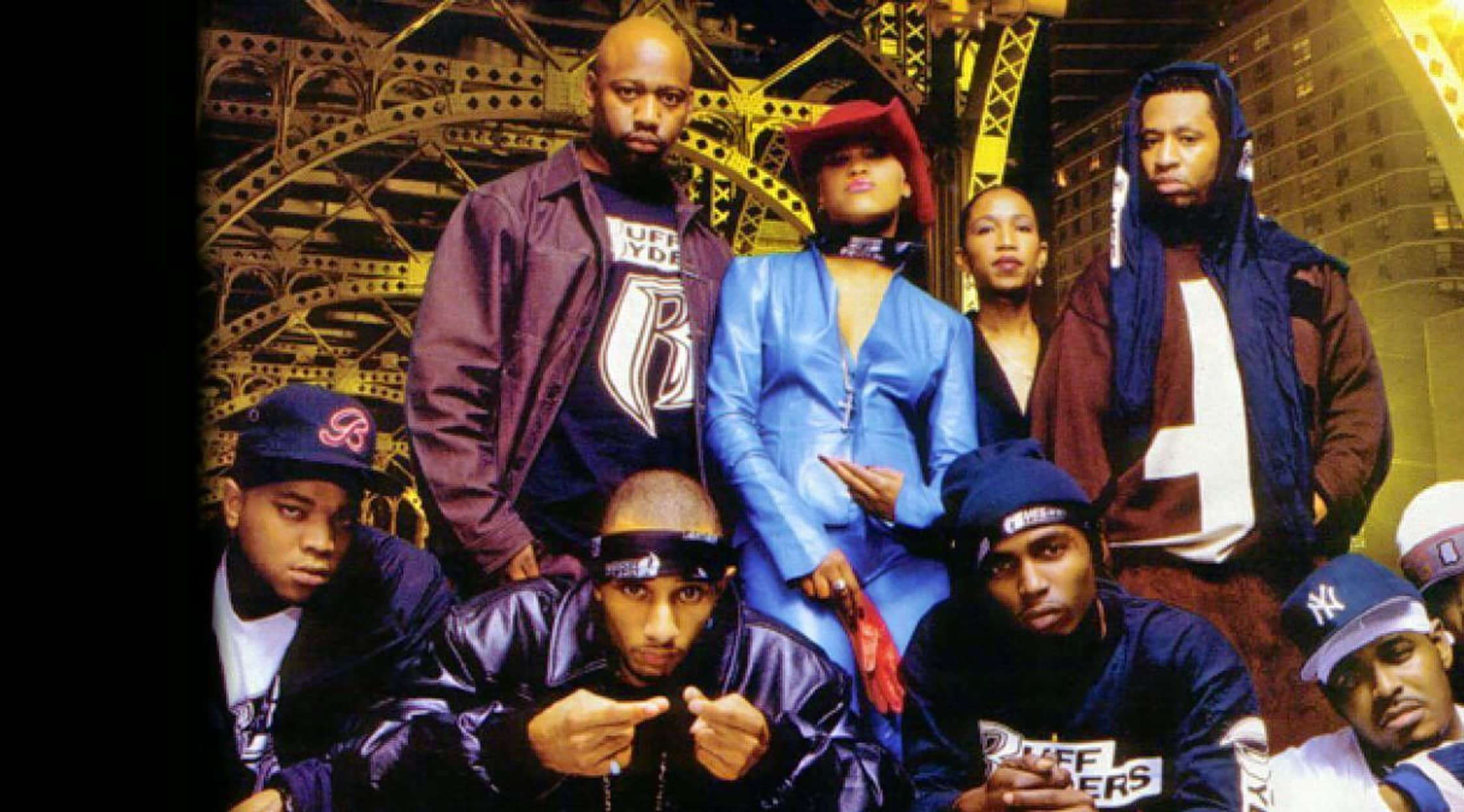 Rovi
Ruff Ryders Tickets
Ruff Ryders Tickets
Ruff Ryders represent both a group of artists and the label that each performer is signed to. The emblem of "the R" began to emerge in 1997 as an official brand in hip-hop. That brand is synonymous with aggressive music and "gangster" rap. The company is now an enterprise that hosts live tours, provides record deals and scouts for talent in the industry.
The Ruff Ryders are Showing in Concert
It started with Joaquin, Darrin and Chivon Dean. The two brothers and sister began building a name by scouting talent out of New York state. The family's entry into the minds of hip-hop fans came about through the rapper DMX. It was this artist that kept Ruff Ryders present on BET, VH1 and MTV. His "dog growl" gave his fans a memorable cue that would reveal him on stage or start his songs on the radio. The Yonkers, N.Y., native was pivotal in getting Ruff Ryders the clout they needed to market its other artists through. It was DMX's success that led the family to turn their business into a real record label. After his fame, "R" was no longer a family project. It was bought by Universal records, which is the parent company of the label today. Ruff Ryders went onto develop seven other "sub labels." Most of these were led by its own artists like Drag-On, Eve and Jadakiss.
Where can I buy Ruff Ryders tickets?
There are over 20 Ruff Ryders artists to see live in concert, and StubHub is where you'll find their tickets. Expect to get FanProtect on every seat and venue that you reserve.
Who are the members of Ruff Ryders?
The founders of Ruff Ryders built the company as a "family" of artists. If one of them won a Grammy, the entire group came on stage. That family consists of the female rapper Eve. Eve was born in Philadelphia, Penn. Her 2002 single with Gwen Stefani earned her a Grammy for Best Rap/Sung Collaboration. Jadakiss developed his voice out of Yonkers - the birth city of the R label. He gained acclaim for his 2001 album, Kiss Tha Game Goodbye. David Style, better known as Styles P, came from Queens, New York, and started his career in 1994. Swizz Beatz was head producer to the Ruff Ryders artists. He wrote instrumentals and aimed to improve the choruses for rapper Cassidy along with the group Bone Thugs-n-Harmony. Swizz is currently married to the R&B singer Alicia Keys.
What are some popular songs by Ruff Ryders?
The "Ruff Ryders Anthem" leads as the most recognized tune from its production team. "Kiss of Death" and "My Name is Kiss" were hits by Jadakiss that established his name in the rap industry. "They Ain't Ready," "2 Tears in a Bucket," "Takin' Money" and "I'm a Ruff Ryder" are hit singles that are performed during live concerts.
What can I expect from Ruff Ryders?
This label builds its momentum off of collaborations. When seeing one of the label's performers, expect surprises or guest appearances from other big names within the group.
Has anyone from the Ruff Ryders won a Grammy?
Swizz Beatz was nominated three times with two of them for the Best Rap Song in 2016. He took one award home in 2010 for the Best Rap Performance by a Duo or Group. This was for his work with Jay-Z and their hit "On to the Next One." DMX, the label's most popular artist, won the Billboard Music Award for R&B/Hip-Hop Album Artist of the Year in 1999, the American Music Award for Favorite Artist Rap/Hip-Hop in 2000 and BET's Hip Hop Award for Best Collaboration, Duo or Group in 2006.
Is the Ruff Ryders group expected to tour soon?
The Ruff Ryders is keen to schedule reunion tours for a nostalgic show. You can check at StubHub for the latest dates and to see who will be on stage.
Back to Top
Epic events and incredible deals straight to your inbox.