There aren't any Events on the horizon right now.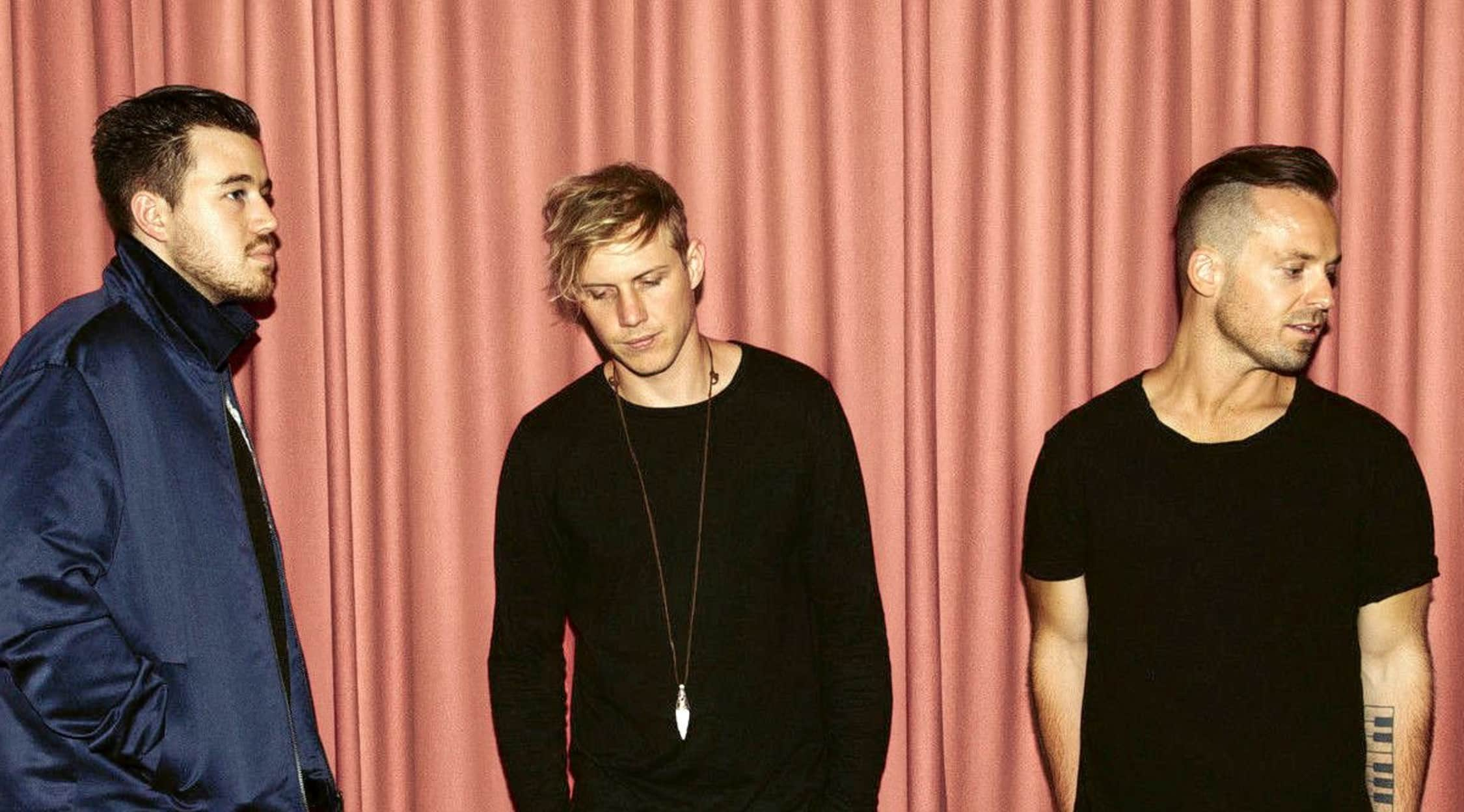 Rovi
Rufus Du Sol Tickets
Rüfüs Du Sol Tickets
Made up of Tyrone Lindqvist, Jon George and James Hunt, Rüfüs Du Sol is an alternative dance group that originated from Sydney, Australia. The band has performed at numerous music festivals, including NSW Bluesfest at Byron Bay in 2013, Byron Bay's Splendour in the Grass in 2014, Electric Forest Festival at Double JJ Resort both in 2016 and 2018 and the Mountain Sounds Festival in NSW in 2017. It also played at Coachella in 2016, 2017 and 2019. Rüfüs Du Sol began in 2010 and continues to perform at music festivals and at its own tours today.
Forming a New Kind of Dance Group
Jon George, Tyrone Lindqvist and James Hunt met in 2010 and officially formed the band in November of that year. It was only a few months later, in January 2011, that the group released their debut EP known as RÜFÜS EP. Since then, Rüfüs Du Sol has released quite a few EPs, albums and singles. Tyrone Lindqvist is responsible for vocals and guitar in the band. Jon George plays the keyboard. James Hunt is responsible for playing the drums. The band members consider themselves to be performers of alternative dance music.
Where can I Buy Rüfüs Du Sol tickets?
To experience the vibrant and energetic performance for which this group is known, purchase tickets for a Rüfüs Du Sol show at StubHub. The band performs at a lot of music festivals and also puts on its own tours.
What is Rüfüs Du Sol's musical genre?
Rüfüs Du Sol is described as being an alternative dance band. Its music falls under the genre categories of indie dance, house and alternative dance. So while listeners can expect the same sort of synthesis that is prevalent in dance music, they'll also find heavy drum rhythms and vocals that make the dance music just a bit different from standard dance genres.
What label is Rüfüs Du Sol signed with?
For the first two albums, Rüfüs Du Sol was signed to a company known as Sweat It Out. Its latest album was signed to its own company, Rüfüs Du Sol, and Sony Music Australia.
What albums have Rüfüs Du Sol released?
To ensure that you're ready to dance to the songs at Rüfüs Du Sol's next live event, you should listen to the band's three albums. The first is Atlas, and was released August 9, 2013, in Australia. It peaked on the No. 1 chart in Australia. The band's next album, Bloom, was released on January 22, 2016. It also peaked at No. 1 on the Australian charts. Rüfüs Du Sol's most recent album, Solace, was released on October 19, 2018. It reached the No. 2 spot on the Australian charts.
Has Rüfüs Du Sol put out any EPs?
Yes. The group has released two extended plays, or EPs. The first is Rüfüs (EP), which was released on January 1, 2011, with the label MONEKELEON. The second was RÜFÜS (Blue), which was released on April 6, 2012, with the label Gigpiglet. It reached a peak chart position of No. 325 in Australia.
Has Rüfüs Du Sol won any awards?
Yes. In 2014 at the AIR Awards, the band won Best Independent Album and Best Independent Dance, Electronica Album for Atlas. At the ARIA Music Awards, it won Best Dance Release in 2015 for "You Were Right." Finally, at the Electronic Music Awards, Rüfüs Du Sol won twice in 2017. The first win was for Record of the Year for "Innerbloom," and the second was for Live Act of the Year.
What is a Rüfüs Du Sol concert like?
Concertgoers can expect a lot of flashing and strobing lights at Rüfüs Du Sol concerts. The songs vary from music with lyrics to straight trance music. The shows can last anywhere from 45 minutes to an hour depending on the tour and festival.
Back to Top