We didn't find anything nearby, but here's what's happening in other cities.
3 events in all locations
-

Bergen Performing Arts Center, Englewood, NJ, US
-

Riverside Theatre, Milwaukee, WI, US
Only 2 tickets left at lowest price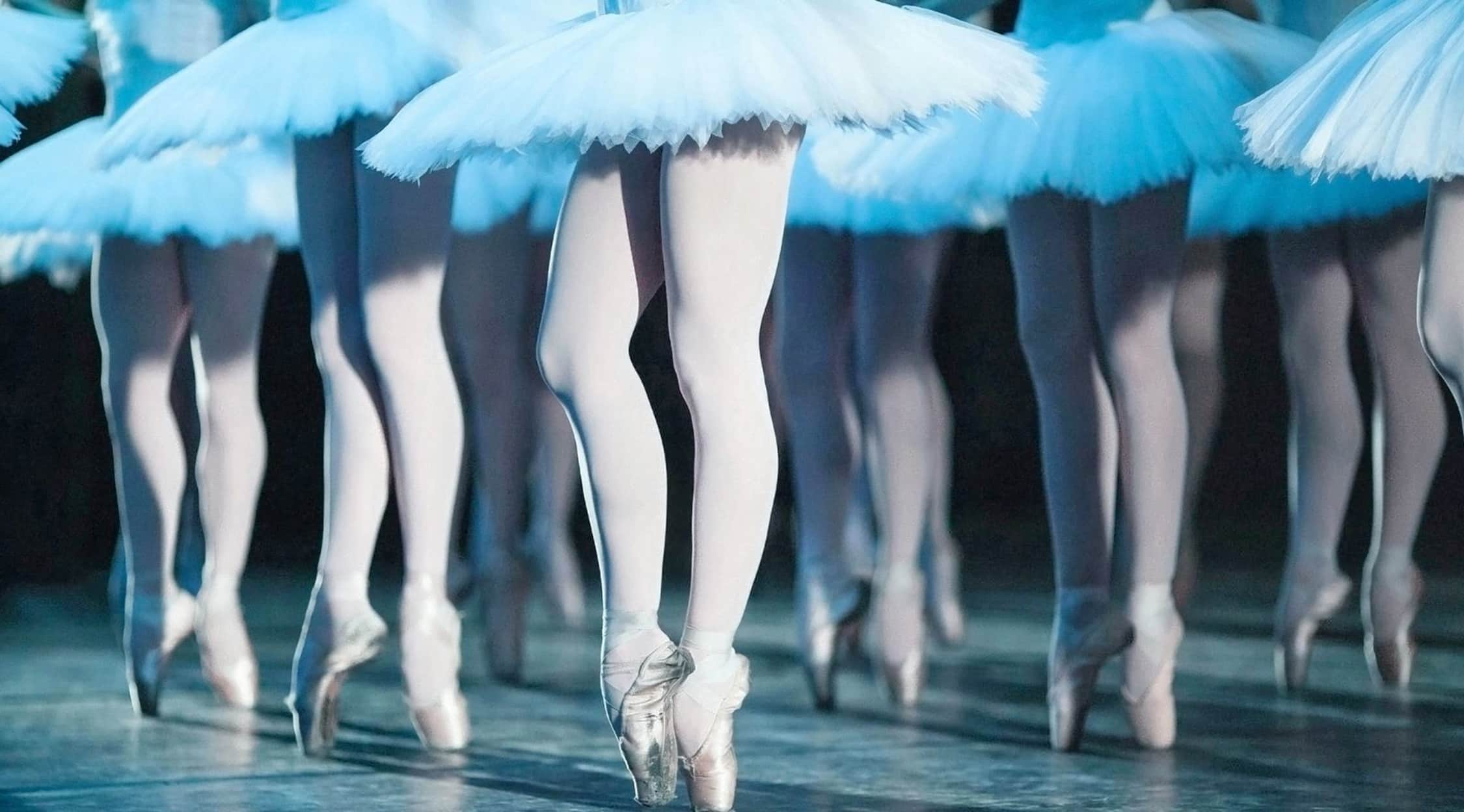 Adobe Stock
Russian Ballet Tickets
Russian Ballet Plot
When is the last time you made it out to see a show with your friends on the stage? Have you been hoping to get out and enjoy a production this weekend that's going to be sure to put you and your friends in a great mood? Well it isn't every day that you have the time off of work to head out and take in a show so that you can enjoy yourself. Get yourself some respite this weekend from all that's been stressing you out by logging on to StubHub so that you can see if there's going to be an exciting production headed your way to enjoy, like when a celebrated production by one of the respected Russian Ballet troupes in your area returns to the stage to delight and impress those in your area! Whether you plan on seeing a popular show on the stage like Swan Lake or The Nutcracker, there's no end to the impressive feats on display when you head out to see a talented Russian ballet troupe do what they do best at a venue near you. Many dance fans head out to see a Russian Ballet performance to help hone their own skills on the stage, but if you're just looking for a way to de-stress this weekend and catch a quality performance, make sure you buy your tickets early through StubHub to sit in on a dance show from one of the many Russian Ballet troupes performing near you!
Russian Ballet Schedule
For the dance fans among you that have had high hopes of heading out to see a Russian Ballet on the stage when it opens for performance at the Fox Theatre Bakersfield in Bakersfield, California, or when a group brings their next big performance to the stage at the Wiltern Theatre in beautiful Los Angeles, California, know that your chance to go and experience the world of dance as it was meant to be is heading your way soon! All you have to do to attend and see these classically trained professionals take to the stage and showcase their talents is make sure that you have your tickets in hand when you go out to see this show on the stage. That sounds easy, but it can be easier said than done if you're planning on going to attend a popular production. With the Russian Ballet bringing their talents from an entire continent away, there are sure to be a lot of fans that are going to be eagerly searching for their opportunities to experience for themselves why so many people can't get enough of these performances on the stage. If you're looking to have a fun evening out of the house this weekend, purchase your tickets well in advance to experience the Russian Ballet in person while you still can!
Russian Ballet Cast
With organized groups like the Mariinsky Ballet, the Bolshoi Ballet, Ballets Russes, the Moscow State Academy of Choreography, the Vaganova Academy of Russian Ballet, the Saint Petersburg Eifman Ballet, Mikhailovsky Theater Ballet, Perm Theatre Ballet, Novosibirsk Theatre Ballet, or the Russian State Ballet of Siberia, and more, it's easy to see why fans of the dance world throughout the country are regularly flocking to the stage to see some of the moves being showcased by these great talents. With the Mariinsky Ballet alone bringing such talents as Ekaterina Borchenko, Angelina Vorontsova, Natalia Osipova, Irina Perren, Polina Semionova, Oksana Shadrukhina, Ivan Vasiliev, Ivan Zaytsev, Victor Lebedev, Mikhail Sivakov, Marat Shemiunov, Irina Kosheleva, Anastasia Lomachenkova, Anastasiya Soboleva, Olga Stepanova, Elvira Khabibullina, Sabina Yapparova, Andrey Kasyanenko, Anton Ploom, Andrey Yakhnyuk, Svetlana Bednenko, Valeria Zapasnikova, Victoria Kutepova, Tatiana Miltseva, Mikhail Venshchikov, Alexey Malakhov, Denis Morozov, Alexander Omar, Sergey Strelkov, Vladimir Tsal, and more to the stage for performance, you can rest assured that you're in for a real treat when this show opens next near you! Purchase your tickets to enjoy the Russian Ballet in person today by heading to StubHub while you have the chance!
Russian Ballet Author
Have you been noticing that the stress of the work week is having some nasty long term health effects on your body? Do you wake up tired and leave your desk at work with a heavy weight on your shoulders from all of the stress you've been carrying? Well don't let yourself get too worked up from all of the tasks still left in your inbox at work, make sure that you get yourself a little respite from the weekend by heading to StubHub to see what your options are as far as your weekend entertainment is concerned. Head out to StubHub today to pick up your tickets so that you don't miss out on when the Russian Ballet opens next near you for you and your friends to enjoy! While the art form of ballet is often celebrated on some of the most esteemed stages at venues around the globe, this wasn't always the case for the dance form. In fact, it wouldn't be until the leadership of Peter the Great that Russian ballet would have the chance to be showcased on the international stage, as before Peter's reign, Russia was dedicated to many isolationist policies. Following a plan for Russia that followed Peter the Great's vision, this leader would institute a series of changes that would emphasize the arts and lead to many of the greatest Russian works of culture being spread throughout the globe, giving fans a chance to experience all that this foreign culture had to offer that they didn't have before. Come and see all of the amazing moves that have led to the Russian Ballet being upheld as one of the finest dance styles being performed in the world today! Get your tickets to see Russian Ballet performed in person by purchasing your tickets through StubHub while you still can!
Russian Ballet Trivia
Q: When did ballet first become a popular form of dance in Russia?
A: Ballet didn't become a popular form of dance in Russia until 1689.
Q: Who was responsible for first allowing Western forms of expression into Russia, chief among them ballet?
A: The figure responsible for first allowing Western forms of expression into Russia is known as Peter the Great.
Back to Top