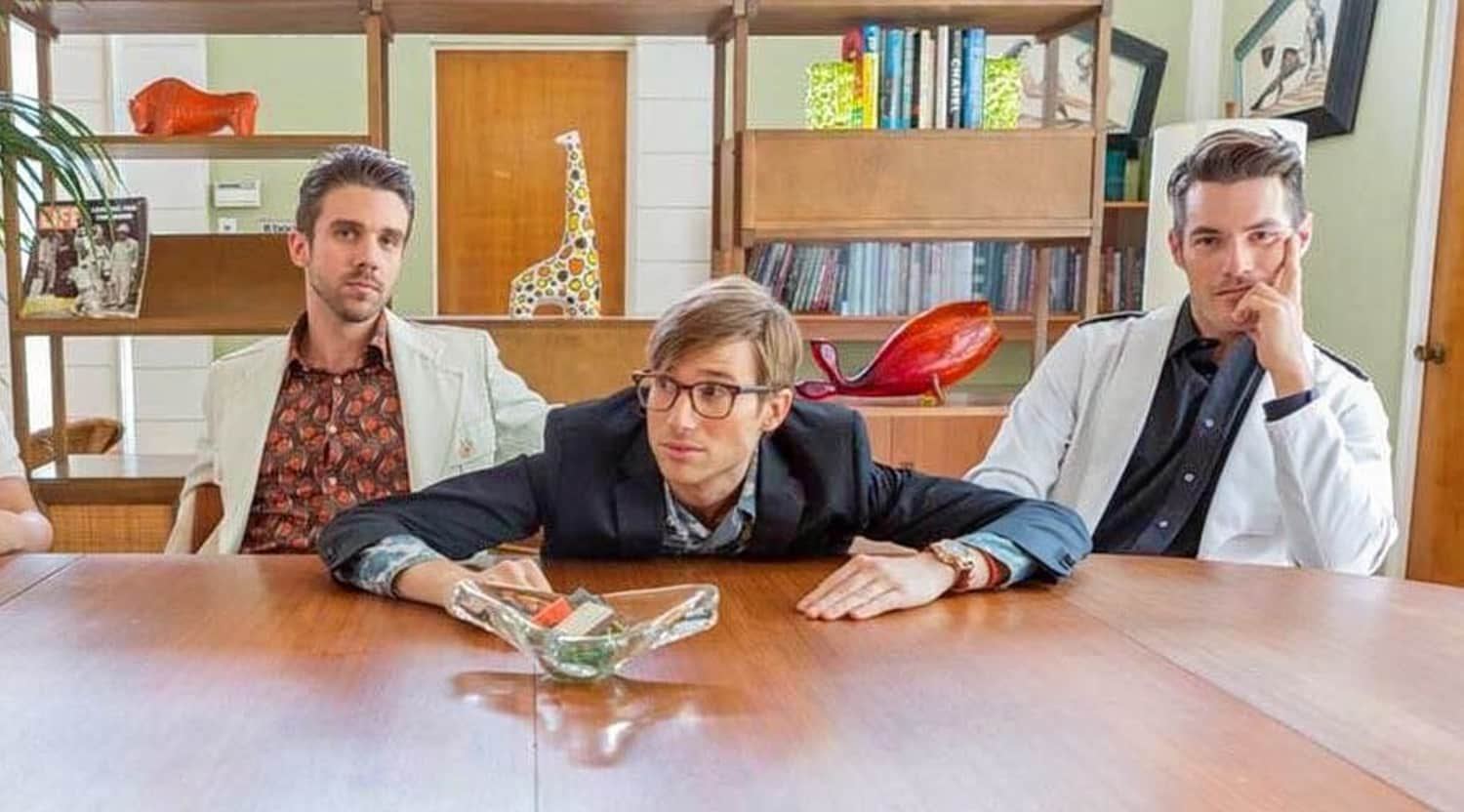 Rovi
Saint Motel Tickets
Saint Motel Tour Schedule
The progressive dream pop band, Saint Motel, from Los Angeles, California has packed up its musical equipment to hit the road to play upcoming events across the United States. This year, Saint Motel will be bringing its fresh new sounds to new places by playing venues like the Pilgrimage Music and Cultural Festival at The Park at Harlinsdale Farm in Franklin, Tennessee; Gothic Theatre in Englewood, Colorado; 97X Next Big Thing at the MidFlorida Credit Union Amphitheatre at Florida State Fairgrounds in Tampa, Florida. Since 2009, Saint Motel has being capturing the ears, eyes and hearts of a growing fan base with its dreamy pop sounds. This Los-Angeles indie rock band has been building its discography and playing a number of venues since its inception and has impressed listeners that are eager to see Saint Motel play live performances. The upcoming shows are exciting indie rock fans and it is likely that the tickets will sell out due such fandom. Take a look at the schedule StubHub to learn more about getting your tickets to see Saint Motel play in a city near you. If you don't currently see an event listed near you, keep an eye on StubHub when new shows are announced. Saint Motel is a popular band that will continue to play shows, so stay tuned to enjoy a live performance!
Saint Motel Background
Saint Motel was formed in 2009 by Al Jackson, Aaron Sharp, Dak and Greg Erwin. The foursome met while attending film school in southern California. Initially, lead singer Al Jackson started working with guitarist Aaron Sharp after the two bonded over their shared interest in cinema and music. It was later that drummer Greg Irwin and bassist Dak Lerdamornpong were asked to collaborate. The band offers a crafts an interesting show from a blend of both visual arts and its music. The band created videos to complement its songs on the debut EP. The combination of sonic and visual performances has helped to launch the band to new heights.
In 2012, Saint Motel released the album, Voyeur. It quickly reached the music charts and received blessings form a number of reviews in a wide-range of publications. It helped to make Saint Motel more and more of a recognizable name in indie rock circles. Even after all these years working together, the band continues to move forward full steam ahead with is recognition as one of the top indie rock bands. Each show will run the risk of selling out due to the high demand of the band, so get your tickets as soon as possible. It only takes a couple of clicks on StubHub.
Saint Motel Greatest Hits
Saint Motel's 2012 debut album, Voyeur, is still considered a fine example of a dream pop band and continues to lure fans to this genre. There have been a number of songs acknowledged as praiseworthy. These hits include: "Puzzle Pieces," "At Least I Have Nothing," "Feed Me Now," "Benny Goodman," "Ace in the Hole" and "My Type." The critics are not alone in recognizing these songs as hits; they are also fan favorites. In many cases, the complementary music videos are also popular and have helped to bring more attention to the music. It may even be the case that you recognize some of Saint Motel's songs from various TV shows and films, like Boardwalk Empire and Dear Dictator.
Whether it is the song, the video or a combination of the song and video, the fans are lining up to see Saint Motel play its live show.
Saint Motel Trivia
According to the band in an interview with USA Today, there is an interesting story behind the name. The band explained that the band name was the combination of "a few different names we were working with, and the two words just lined up, almost like a slot machine […] Nobody hated it, we had the dot-com, and it was pretty hard to make fun of in a sexual way." That is a fun little anecdote about selecting a band name.
The Saint Motel Experience
Since its inception, Saint Motel has rose to the top of the indie dream pop scene and continues to be a fun and enjoyable band to see play in person. The band often plays large and small venues and has been taking a stab festivals, like Coachella. The band has toured Europe to return to play shows in its home country before likely being invited to tour again overseas. Saint Motel is now playing to an international audience and will keep its fan acting fast to get tickets for its shows before the venues sell out. It is not surprising to see a full house in attendance for one of Saint Motel's gigs. Don't miss out on getting your tickets to see Saint Motel in concert and go to sleep happy with Saint Motel playing in your dreams.
Back to Top
Epic events and incredible deals straight to your inbox.